From the photographer: Bryant and Tra met through mutual friends about 4 years ago and discovered that they had the same birthday. The are true Capricorns, serious with wry sense of humor and they are my dream couple.

Bryant and Tra wanted a mixture of vibrant and vintage feeling engagement photos. The picked a winery in between Napa and Calistoga that they had been to before in St. Helena. It was a beautiful and warm winter day. The best part was the flowers blooming the field in January!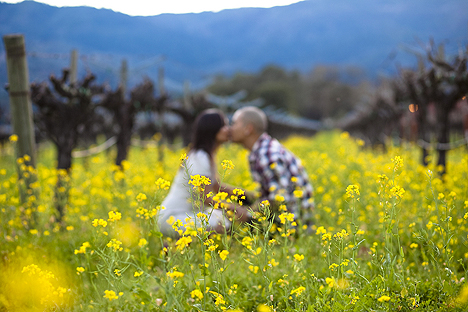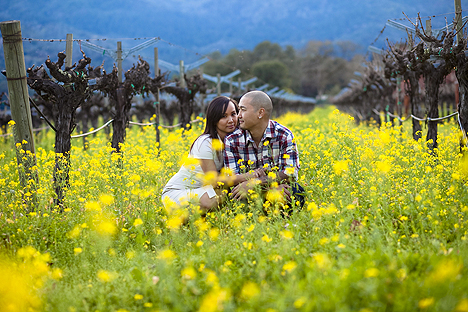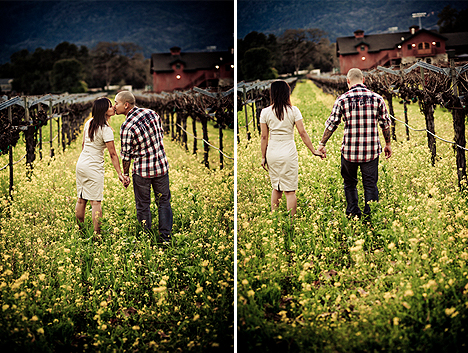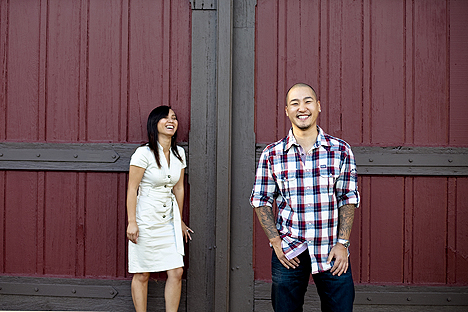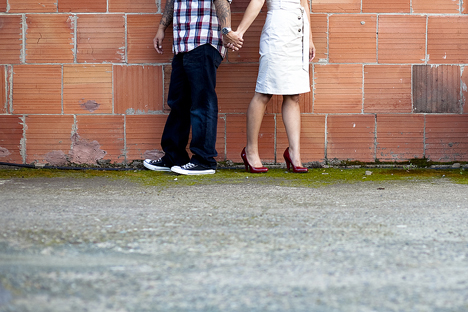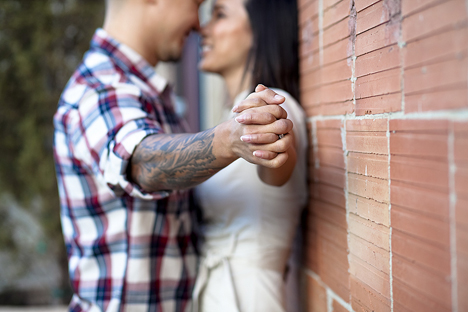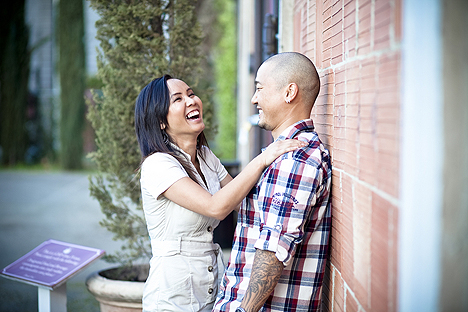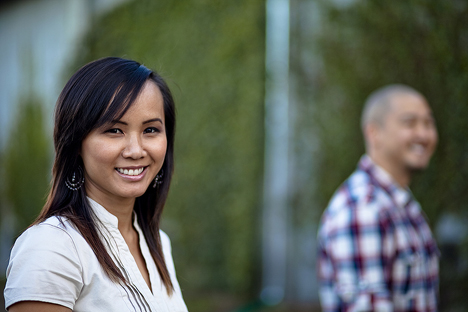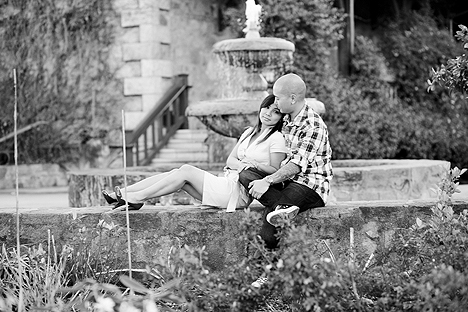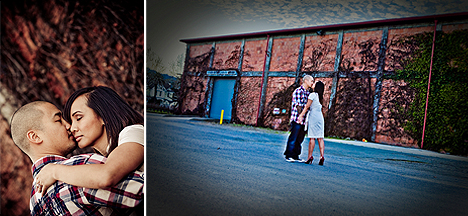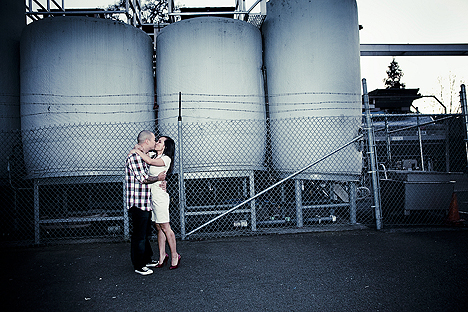 You can check out more of Kissed by Tammy's work by visiting her website and blog!