Not only are shot glass desserts the perfect size, but they also look amazing on dessert tables.
You can do just about any kind of cake or dessert in a shot glasses from tiramisu to cheesecake and your guest will LOVE them!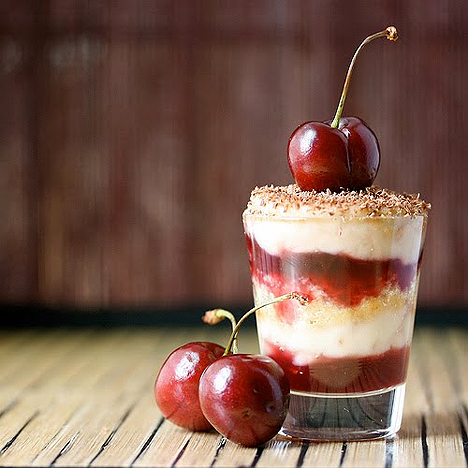 Find a way to incorporate them into your dessert table… trust me these will go like hot cakes!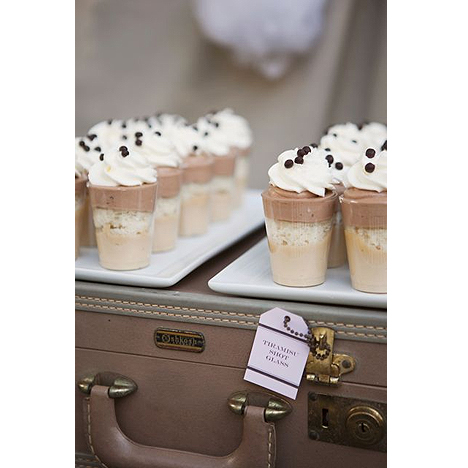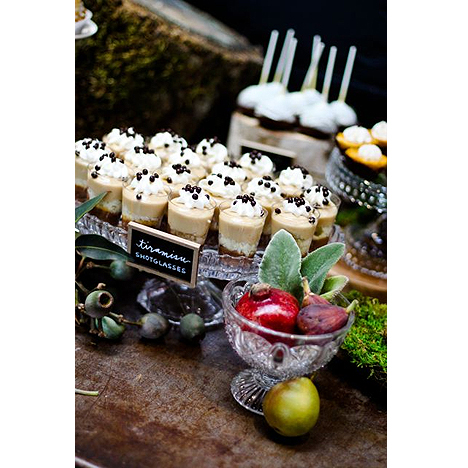 And what would a post about desserts be if we didn't include a recipe! 😉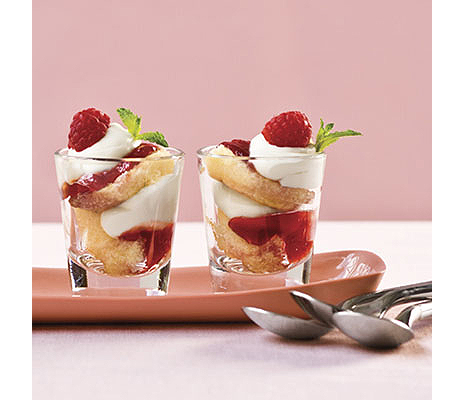 Raspberry Tiramisu Bites
Makes 8 servings, recipe courtesy of MyRecipes.com via Southern Living
Ingredients
3 tablespoons seedless raspberry preserves
1 tablespoon orange liqueur
1 (3-oz.) package cream cheese, softened
1/4 cup sugar
1/2 cup heavy cream
8 ladyfingers, halved crosswise
8 fresh raspberries
Garnish: fresh mint sprigs
Directions
Microwave raspberry preserves in a small microwave-safe bowl at HIGH 20 seconds. Stir in liqueur.
Beat cream cheese and sugar at medium speed with an electric mixer until creamy (about 1 minute).
Beat heavy cream with an electric mixer until soft peaks form. Fold into cream cheese mixture. Spoon into a zip-top plastic bag. (Do not seal.) Snip 1 corner of bag with scissors to make a hole (about 1/2 inch in diameter).
Press 1 ladyfinger half onto bottom of 1 (1 1/2-oz.) shot glass. Repeat procedure with 7 more shot glasses. Drizzle about 1/2 tsp. raspberry mixture into each glass. Pipe a small amount of cream cheese mixture evenly into each glass. Repeat procedure with remaining ladyfingers, raspberry mixture, and cream cheese mixture. Top each glass with 1 raspberry. Cover and chill 2 hours. Garnish, if desired.
Photos courtesy of My Lovely Life, Tired and True Weddings, My Sweet & Saucy, Southern Living.