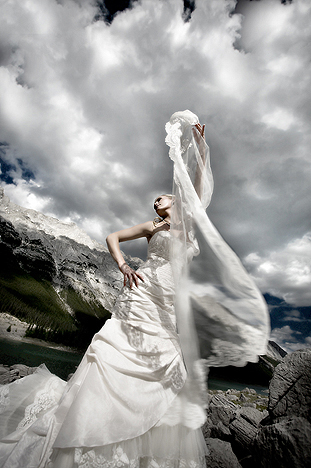 Levi had told me that he had to work late (which he usually never did at the time) and he was actually driving two hours one-way to pick up the ring. He told me he wanted us and the dog to go for a drive.
We drove up to a beautiful scenic spot over-looking the Macleod River, where he got down on one knee and told me he wanted to spend the rest of his life with me.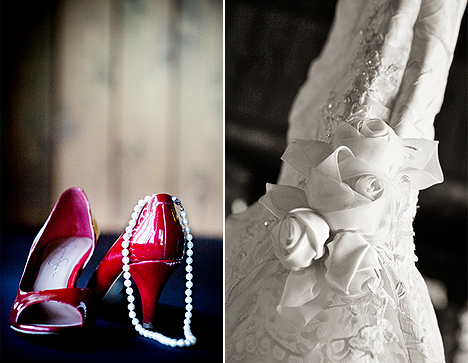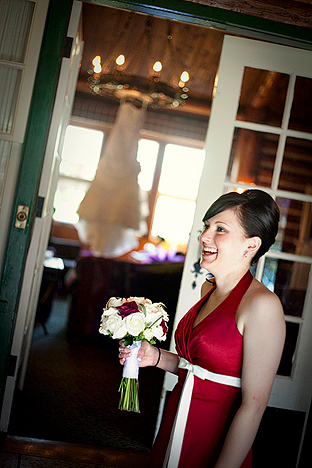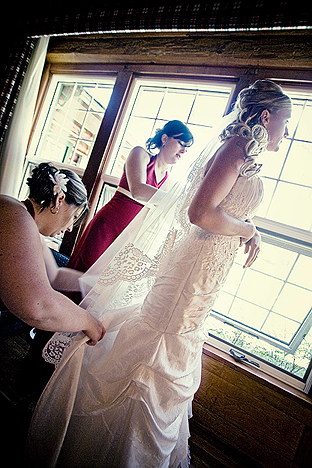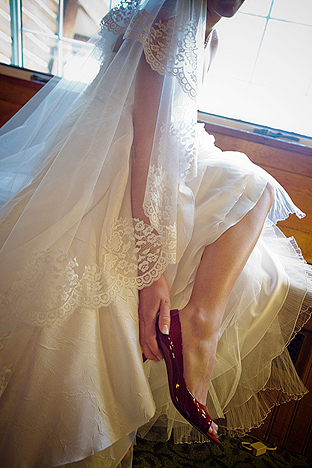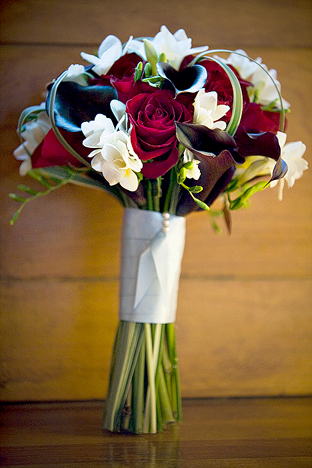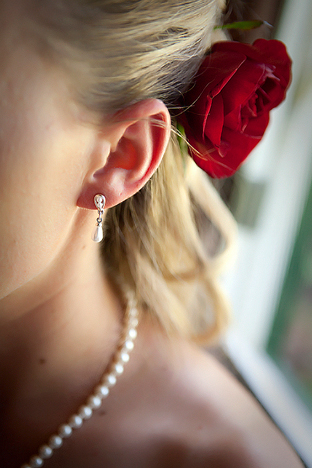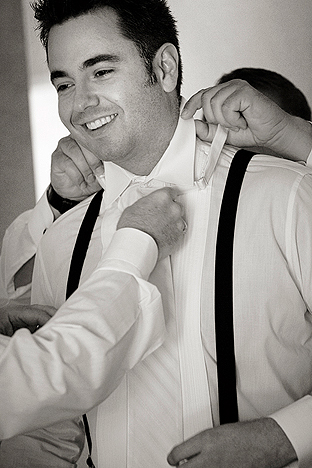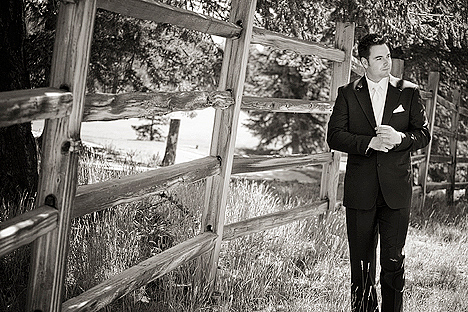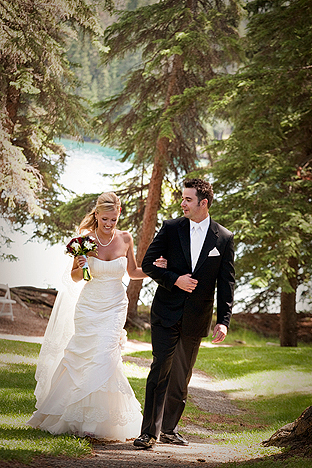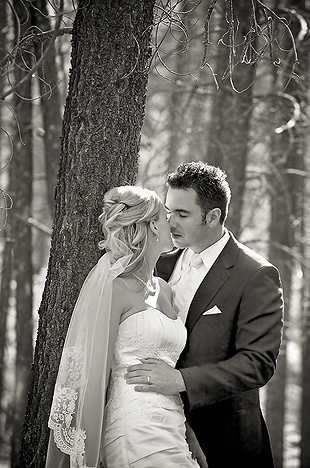 I was watching a lot of Say Yes to the Dress on TV. On one of the episodes there was a dress that had all sorts of different types of material and I fell in love with the style.
I went dress shopping with my bridesmaids and was looking for a similar style but didn't really know what kind of material I wanted. I tried on my dress and it looked very similar to the one on TV and I fell completely in love with it.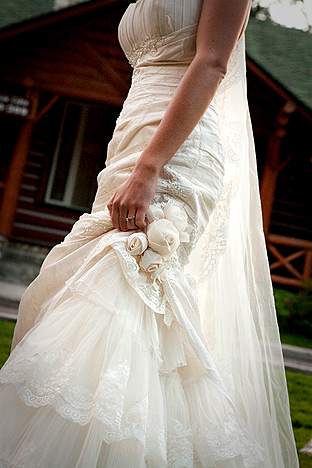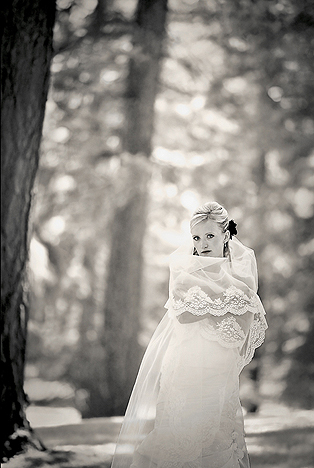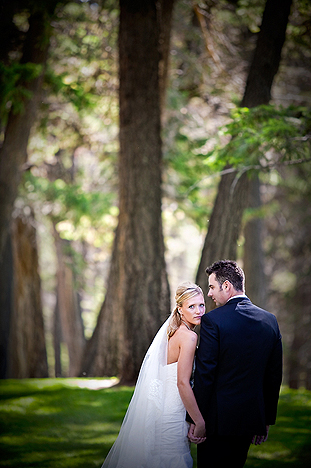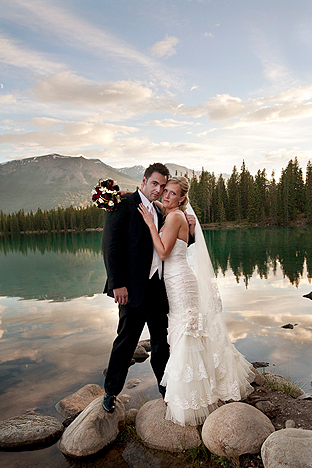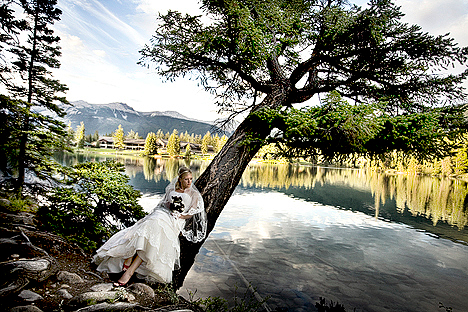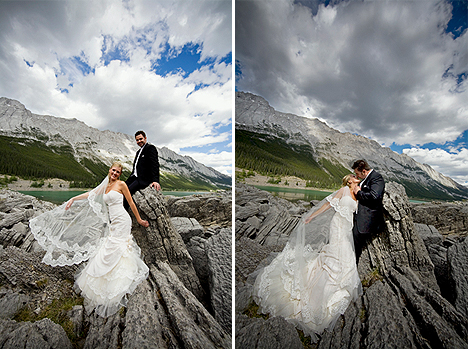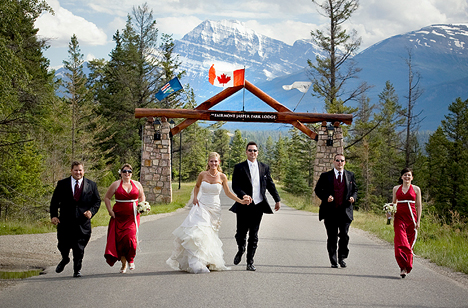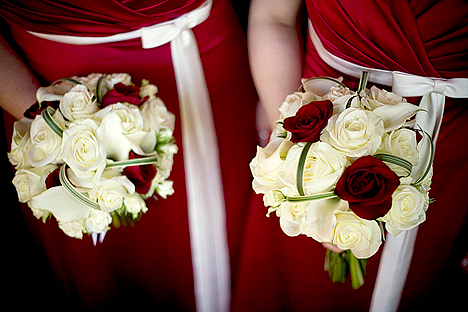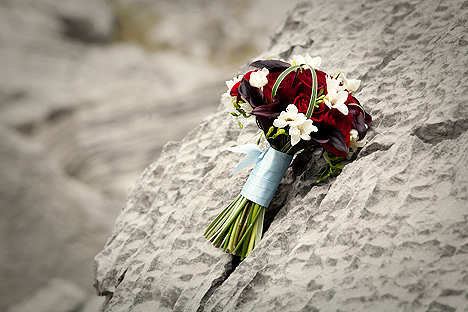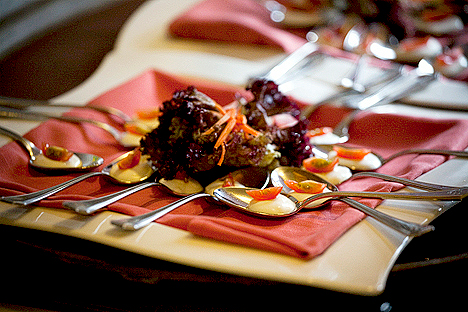 We loved the rustic feel of the cabin with the lake and giant trees. It was our favorite design element of our wedding.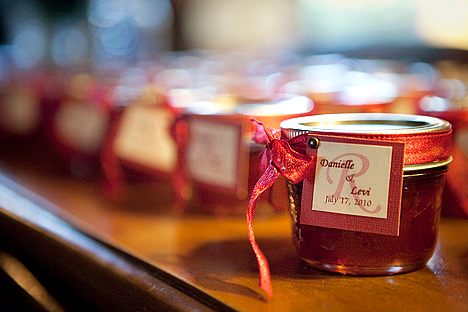 Our favors were strawberry and rhubarb jam in cute little jars that my mother and I made.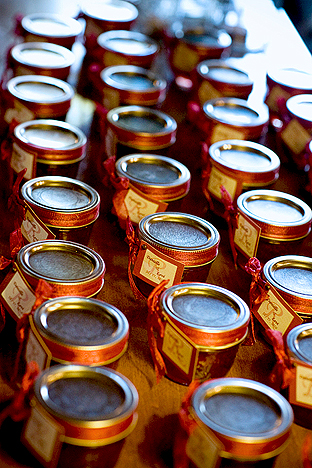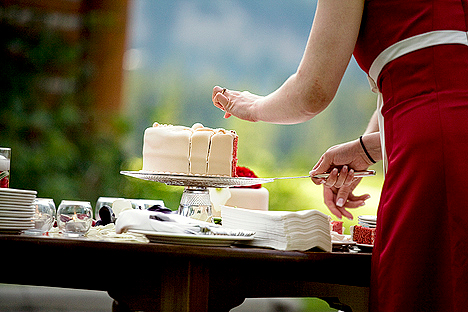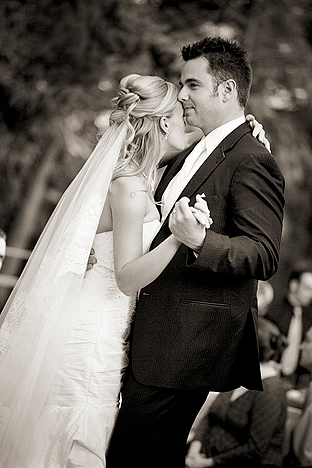 Our guests loved how low key and relaxing the atmosphere was for the entire day.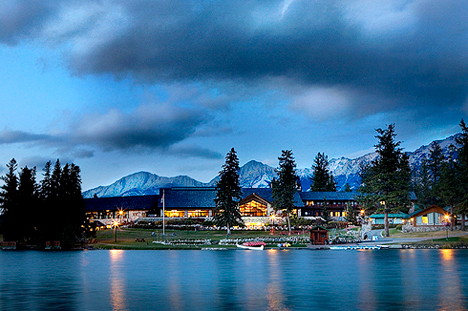 Photography: Maru Photography
Stationary: Pink Polka Design
Bakery: Bear's Paw Bakery
Venue: Jasper Park Lodge
Groom's Attire: Derks Mens Wear
Wedding Gown: Sposabella Canada Inc