You might remember my post Crazy About Paper Lanterns and how they symbolize happiness. I also gave you a ton of ideas on how to incorporate lanterns into your wedding and if your crafty this project is right up your alley.
If your looking to save a few pennies and dress up your wedding paper lanterns are the perfect DIY project! They are very easy to make, however, they do take some time so make sure you get a head start on this project.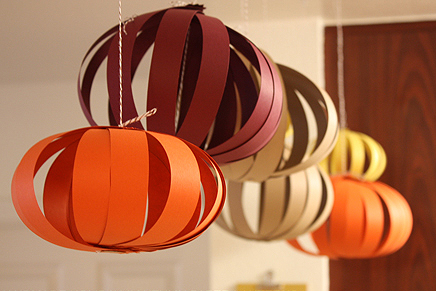 For these round paper lanterns (pictured above) you can read this great tutorial by Elise Blaha of enJOY it. Its all about color coordinating with the season, your wedding, or even a birthday party!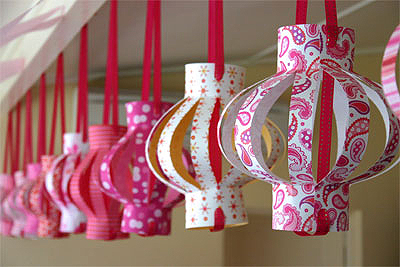 DIY Paper Lanterns
What You Need
Construction paper
Scissors
Tape
Stapler
Ruler
Pencil
Glue, glitter, sequins, if desired to decorate your lantern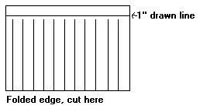 How to Make
Use your ruler to measure and cut one inch off the short end of your paper. Set aside to use as the handle.
Fold your paper in half lengthwise.
Draw a line one inch from the end of the long edge of the paper opposite the folded edge. This will be the line where you stop cutting.
Measure and mark lines one inch apart starting at the folded edge and moving towards the "stop cutting" line. (see photo)
Cut on the marked lines up to the "stop cutting" line.
Unfold the paper.
Re-crease the paper in the opposite direction. This will hide any pencil marks.
Match the long edges together on the lantern and use tape to hold it in place.
Staple the handle to the top of the lantern. (see photo)
Make as many lanterns as you wish and display them around your home.
If you wish, add glue, glitter, sequins or other things to decorate your lanterns.
Happy Crafting! 🙂
**TIP: If your not looking to make your own lanterns make sure you check out Luna Bazaar!
Photos courtesy of Elise Blaha and Living on the Crafty Side of Life.