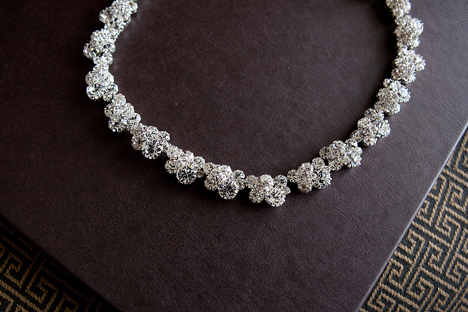 Describe the proposal.  Dennis and I went to Nantucket for Figawi weekend in 2009.  Our friends decided to take a later ferry.  Once we arrived on the island, Dennis and I went to the Even Keel Café.  We grabbed some breakfast and then headed out to Brant Point to eat our ham and cheese croissants at the Brant Point Lighthouse.
When I finished breakfast, I said okay, let's go to the ferry because our friends should be arriving soon.  He stalled the process and started showing me some rocks and shells that were on the beach.  He gave me a hug and kiss and I remember Dennis mentioning some future plans that we had discussed about Nantucket, our family, etc…
I did notice that he seemed nervous and he kept looking at the boats and made a few comments about how many boats were in the Harbor and I thought GEEZ…. It is Figawi weekend (aka big weekend for racing boats).  After about 5 minutes, a fishing boat, a lobster boat and the Hyline Ferry cleared the harbor and Dennis got down on one knee.  Dennis used to work at the Nantucket Yacht Club and he always loved Brant Point so he wanted to take me there and mark a moment in time that we would never forget and now we could both share Brant Point as a MAGICAL place in both of our hearts and minds.
I realized at the end that Dennis didn't want anyone else to be a part of "our moment" and that was why he was watching the boats and waited for them to sail off so that he could propose!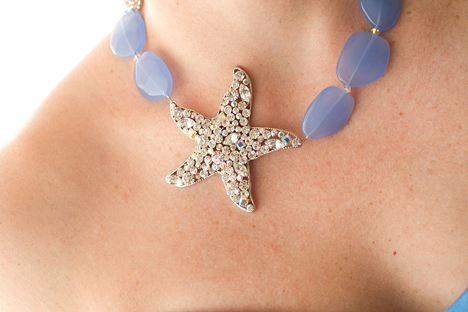 I saw the Cecil dress by Amsale in a bridal magazine.  The style embodied confidence, but was also extremely comfortable.  The dress was A-line with a grosgrain detail around the waist.
There was a slight vintage detail on the left side and then I added buttons to the back of the dress to give it more detail.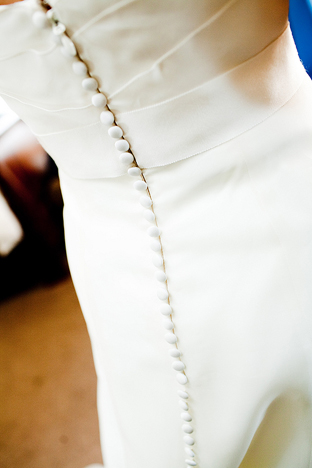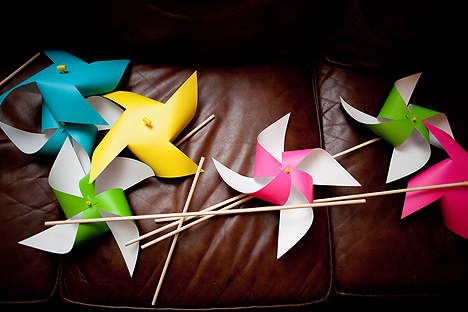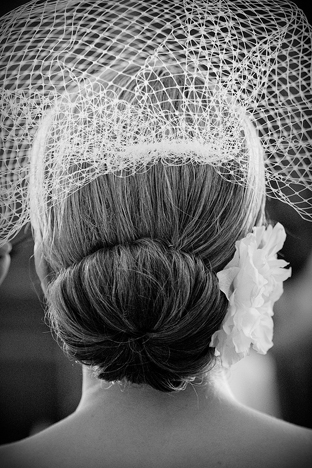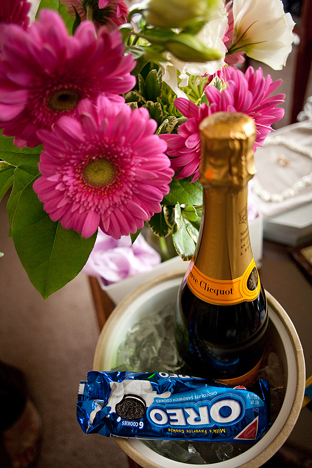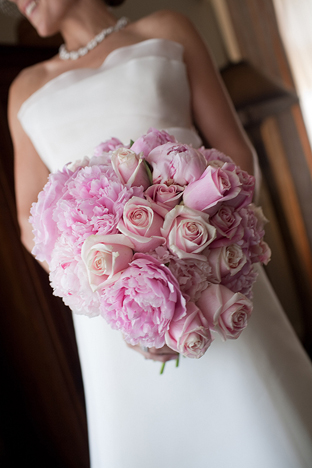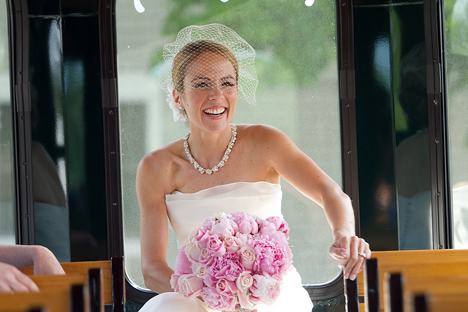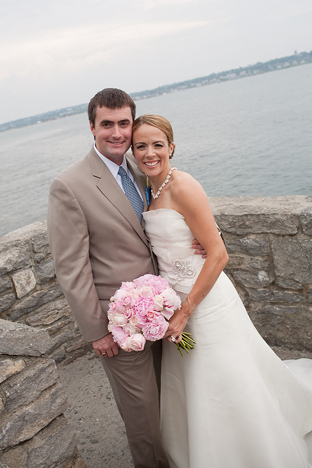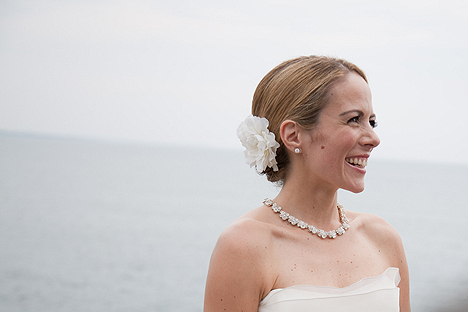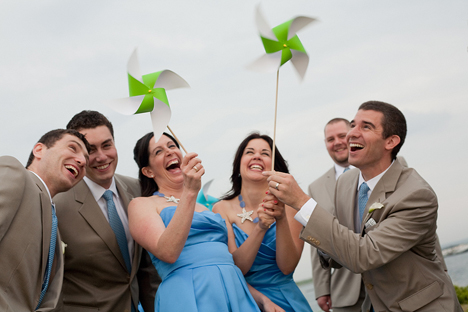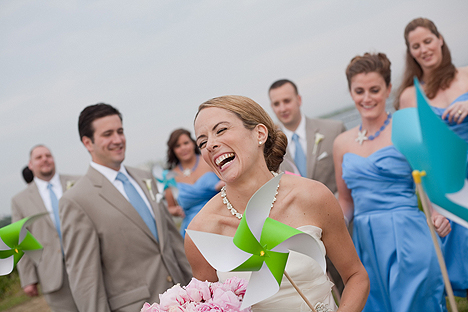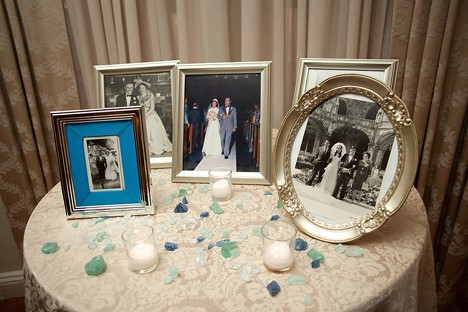 We had all of our reception cards tied to a starfish.  The starfish was placed on sand from Brant Point, tying in our engagement to our wedding day.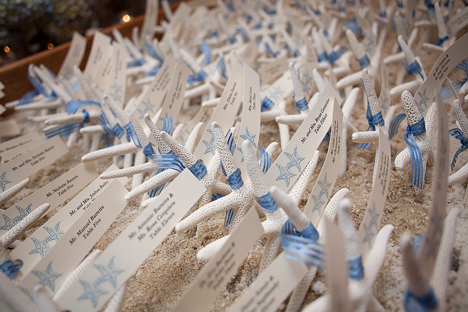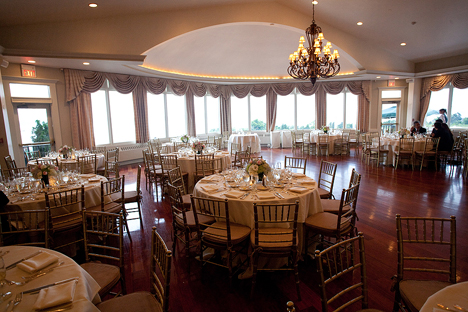 Simply put, they were bright and full.  We had a mix of hydrangeas, calla lillies and roses to tie the blue nautical theme throughout the wedding.  We also added a large starfish onto each arrangement.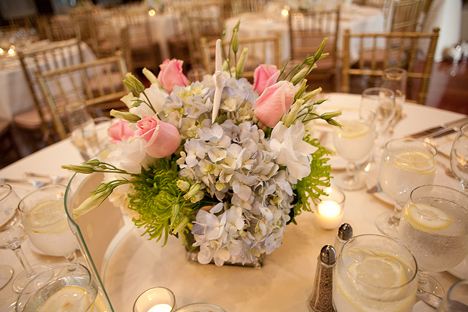 Our cake was amazing.  We went with 4 different layers and our baker Tom from Ivy Fine Cakes and Pastry's has been baking birthday cakes for my family for quite some time.  We visited some other bakers that people told us we should consider, but once we did the taste test, Tom took the cake!
I love gold and carrot cake and Dennis loves chocolate so we decided to go with all of the flavors that we liked and our family and friends loved having an option during dessert!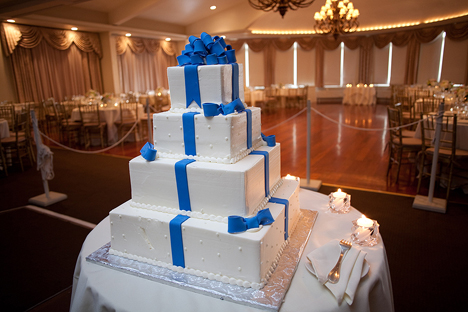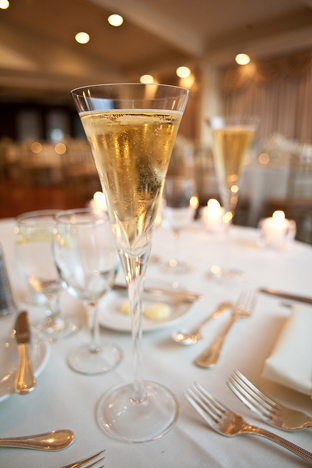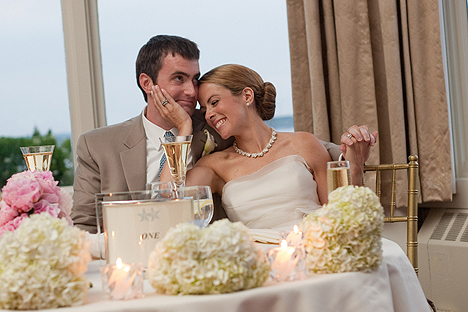 Photography: Armor & Martel
Florist: Bellevue Florist
Venue: The Newport Experience
Stationary: Phillips Street Stationers
Wedding Gown: Amsale
Shoes: Kate Spade
Birdcage Veil: Birdcage Veils
Bridesmaid Accessories: Jo Jo Loves You
Cake: Ivy's Fine Cakes and Pastry
Transportation: Newport Wedding Trolley