The wedding season for 2017 is now officially over as we are now about to enter winter. Sure, there might still be the odd couple of weddings over the Christmas period, but it's fair to say that the majority of couples won't be getting wed until the summer of 2018 now. So, as one season closes, that means that it's also time to put its wedding trends and fashions to bed. Time to start looking ahead to the trends and styles that will be big in 2018's wedding season!
Ready to start planning your wedding for next year? If so, you will no doubt want to know the inside scoop on next season's big trends. Read on for all the ones you need to know!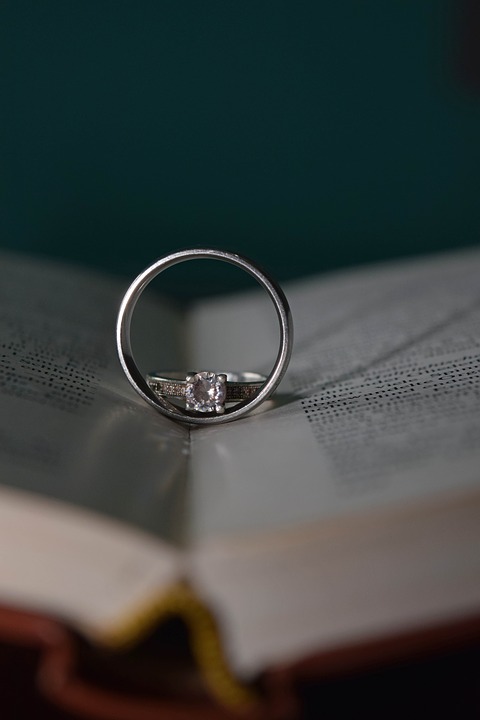 Vintage Rings
If you take a look at the current celebrity engagement and wedding ring trends, you will notice that vintage rings have been steadily on the rise. 77 Diamonds engagement rings and wedding rings show that yellow gold has been very popular with A-listers recently, which is a notable style in many vintage rings. But it's a good idea not to limit vintage touches in your wedding outfit to just your rings; try and bring this vintage inspiration into your dress as well!
Geometric Decor
Over the past few years, many weddings have gone for traditional floral decors. In fact, some weddings have gone as far as to have a countryside or barn style. However, that trend will be very much over come 2018. That's because geometric decor is set to take over. If you blend your geometric shapes with cute florals and some natural tones, you will find that you can create a very sophisticated ceremony. Gold hexagons can make beautiful table decorations, for example, and you might even want to add some stylish terrariums to your reception tables.
Contemporary Cuisine
Another trend that is on the way out is traditional catering options. Previously, lots of people opted for a three-course meal with a roast dinner as the main course. However, that's all changing now and a lot of modern couples prefer to go with contemporary dishes. Sharing plates, such as Tapas, has become very popular as this can help give the wedding a communal feel. Street food trucks are also popping up at weddings as many couples prefer the casual feel of them to a formal sit-down meal.
Pearls
Pearls are now popping up at weddings and are starting to overtake other jewels and gemstones in popularity. But that's not just because more brides are choosing to wear pearl necklaces and earrings – they are also choosing to wear pearls in their hair and add them to their wedding dress. These cute gems will look great however they are worn, and can really add a nice touch of elegance and sophistication to any bride.
So, there you have it – there's a whole load of exciting wedding trends to look forward to in 2018! Which ones do you think you will incorporate in your wedding?