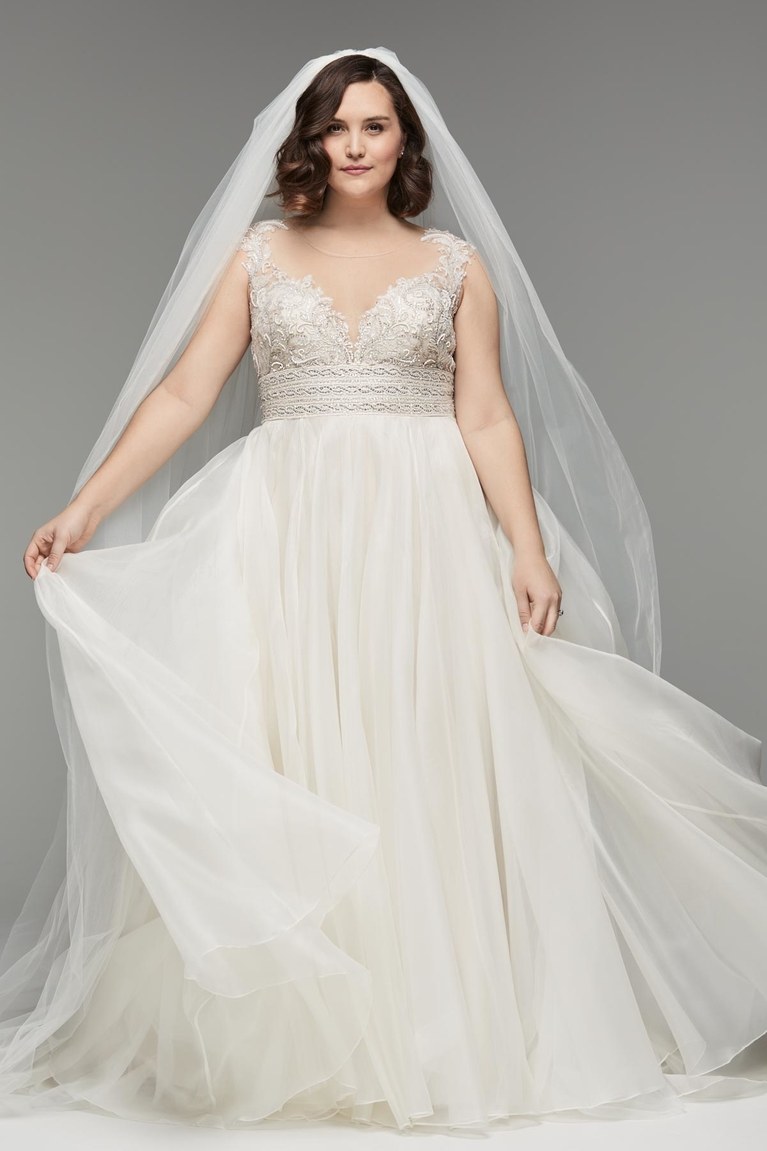 Wedding dress shopping is vital during wedding preparation and you want to get it right. However, with the blend of fears and concerns, many people end up making the wrong choices, something you want to avoid. It gets even worse when shopping for plus size wedding dresses, but that does not have to be the case. This article looks at the tips that will help you when you go shopping for your plus size wedding dress.
Call stores ahead
The first thing to do is to call the stores and give them information about your size. There is no shame in that, and ensure that you confirm that they will be working with you. Most wedding stores carry one sample gown which in most cases are of the average size and never fit. You want to work with a wedding dress expert who is confident and well-informed and is happy to work help you find your right fit. If you get anything less, call another store.
Consider big wedding dress stores
It is recommended that you start off with chain wedding dress stores to find out what may look good on you. Their business model makes them have a variety of wedding dresses among which you can get one that fits. The Curvaceous Bridal Boutique will give you an idea of what is ideal for your body, and you may even get your fit there.
Use your salesperson's expertise  
The salesperson's expertise is one resource you want to put to good use. It is actually one of the things that your expenses cater for. It is crucial to find one that is willing and excited to work with you. Get information from them by asking relevant questions, their opinions, and recommendations. When you combine their knowledge of wedding dresses and yours of your body, you can be sure that you will get what is best for you.
Be confident; it's your show
While you need to use the information that the salesperson will offer, you don't have to let them call the shots on your shopping. You should remember that the show is yours and unless you are comfortable with something, you don't have to agree to it. Your confidence will go a long way in helping you get the best dress for your wedding and standing up for what you like.
Custom dresses
If you cannot seem to find a dress that works for you, there is no problem in going custom. Maybe you have gone through the samples, and the salespeople's tact has proven not so relevant. Throwing in the towel and settling for any other dress that will come your way will be a mistake you don't want to make. Do your research and get a custom dress. Bargain Hunter's blog would surely give you some classic ideas and tips on how to custom your dress at economical price."
Make it fun
Bear in mind that you can have fun while buying your wedding dress. It is one way of ensuring that you feel good going through the options and trying the dresses on. Choose the patterns you like and look good in. You deserve to have fun since it is for your wedding.
Photo courtesy of Brides.