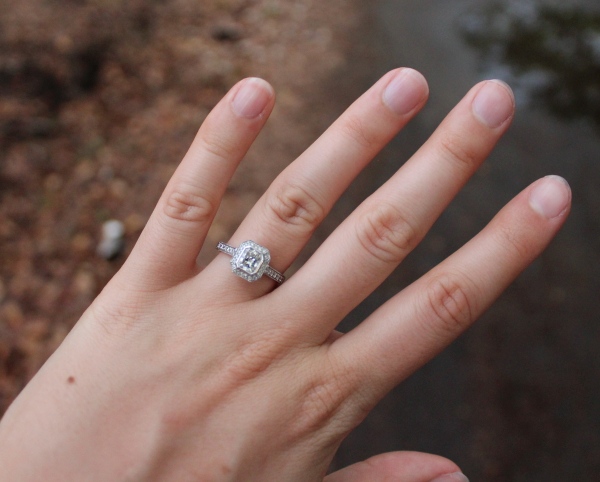 The cushion cut is a popular diamond shape that is enjoying popularity among brides and famous celebrities. Its large and open facets bring out the clarity and color of this romantic antique cut. Cushion diamonds look brilliant within a halo or on their own.
Cushion cut diamonds are top choices for both vintage and modern style brides. If you are seeking to purchase cushion cut ring for your engagement, there are various things that are worth knowing about the elegant pillow-shaped diamond.
Cushion Diamonds and Rings
Cushion cut diamonds are a blend of the facet pattern of old mine cuts and modern round brilliant. The diamond has a rectangular or square shape and curved angles. This is comparable to a pillow or soft version of the emerald cut diamond. Cushion cut rings are fashion or engagement rings that consist of the cushion cut diamond.
Larger Appearance
The larger facets of cushion cut diamonds enhance the ability of the diamonds to reflect light. This increases their brilliance and makes them look larger. The price of a cushion cut is typically lower than that of a round brilliant diamond. However, prices vary and costs may rise in response to increasing demand.
Popularity
The cushion was the favorite diamond shape during the initial century of its production, similar to the popularity of round diamonds today. The early 20th century was a prosperous time for the cushion. An engagement ring with cushion cut diamond is exceptional and these diamonds are highly sought after for their vibrant color as colored diamonds. Cushion cut diamonds are currently one of the top choices alongside the round diamond shape.
Buying Cushion Cut Diamonds
The standards for this type of shape are varied and personal taste is a major determining factor when buying a cushion cut. An important step is to make a decision regarding the ideal ratio. The classic cushion cut is a square but rectangular cushions are also available with larger ratios in regard to length to width.
Quality
Good quality diamonds within the cushion cut range feature a Very Good cut grade and well-proportioned ratio. You should also focus on excellent symmetry and polish grades. These are important characteristics that maximize the sparkle of the stone.
Colored Diamonds
There are many colored cushions in the diamond market because of their ability to retain color. The increased table and depth of a cushion cut facilitates maximum brilliance when exposed to natural light. Brides who want a colored diamond for their engagement ring will be happy with the cushion cut.
Quick Tips
• Cushion diamonds are romantic and inspired by treasured heirlooms of the past. They are one of the universally used cuts for making engagement rings.
• The large facets and rounded edges of cushion cuts are designed to ensure that engagement rings shine and sparkle.
• Cushion cuts can be set in platinum or white gold for a dazzling effect.
• Online resources have made it easy and convenient to access large selections of vintage and antique jewelry pieces.
• Cushion cut rings that have been appraised and certified are available for sale as the perfect choices for engagement rings.
Photo courtesy of weddingbee.