It's not often that people get invited to weddings, but when you do, the biggest question on everyone's mind is, 'What am I going to wear?'
It can be difficult to decide what to wear for a wedding, and depending on where it is being held and how many weddings you've attended before, you might be unsure as to what is appropriate and what is not. Here are some quick tips to make sure that you look the part all day long.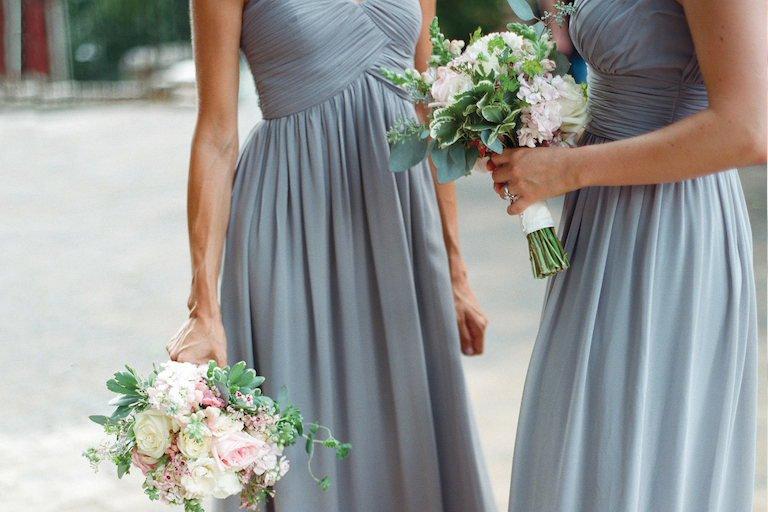 Avoid wearing white as a wedding guest, since it's considered a very bridal color. In the wedding photographs, you don't want to be matching with the bride, so opt for a light pastel color if you want to stay cool in the warmer months. If you're wearing a pant suit rather than a dress, you can wear a white blouse with colored trousers or vice versa. Previously, people believed that wearing black to a wedding was inappropriate as it was too funeral-like and dark; however, a little black dress is ideal for a wedding, especially throughout the cooler months when darker materials will help you stay warmer. There are many styles of dressing available too, from alternative dresses online to traditional and elegant numbers.
Don't take a large bag to a wedding – swap your regular handbag for an elegant clutch bag. Not only will it instantly make you look more ready for the wedding, but you'll also be able to take your essentials without worrying about having somewhere to put them. You should take any makeup you think you might want to top up throughout the day, along with a small amount of cash or your credit card just in case, your phone and a mirror.
Do wear shoes you can walk in
Yes, high stiletto heels can look great, but they only look good if you can actually walk in them. If you're struggling to walk in high heels, go for a pair of kitten heels instead. These can look just as good, and are often ideal for weddings. Remember that you'll be standing up to pose for photographs, dancing the night away and walking from one place to another, so you really can't afford to have your feet in total agony for the duration of the wedding.
If you're taking somebody else to the wedding and you want to look like the perfect couple and pick up some extra compliments, wear colors that match each other's outfits. For example, get your husband/boyfriend to wear a tie that matches the color of your dress. If you're both wearing a dark color such as navy blue or grey, match your clutch bag or hair piece to his tie or watch.
Whether it's your shoes, your dress or the jewellery you're wearing, make sure that you are going to be comfortable enough for the whole day in what you're wearing. You can look great while also being comfortable, so wear a dress you can sit down and move easily in, shoes that you can walk in and accessories that you're happy to show off for several hours.