Now you are engaged you are probably full of excitement. Your friends are thrilled for you and can't wait to be selected as bridesmaids. Your parents are spoiling you with lavish wedding presents and honeymoon bookings. And you're in love. You feel incredible right now, and you definitely want to stay that way until long after the honeymoon is over.
When you're shopping for a wedding dress, you know you're going to be spending a lot of money. The fact you are spending more on your wedding outfit than your husband-to-be will be may make you feel a little guilty. However, it's your day too, and it's every girl's right to dress up on that all important wedding day.
When it comes to choosing a bridal boutique, you should be wary though. Don't judge a salon by the dresses hanging in the window. You want to know that you are going to be treated in a way that makes you feel even more special than you already do. You want to be looked after and advised.
Some bridal boutiques can't offer you the time and attention you might be looking for. Phone ahead and check what service they are offering. It's best to look for a full service salon like http://nybrideofraleigh.com/ to get what you need. You'll want to get advice about the shape and style of dress that will suit your body shape and skin tone well.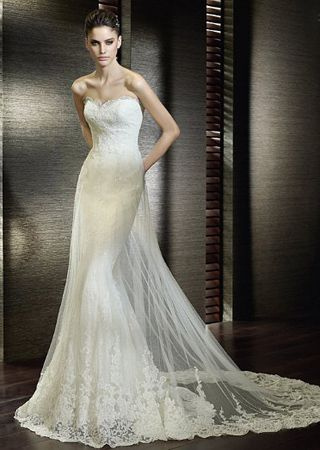 Photo from Flickr
When you have shortlisted a few dresses, you will need to try them on. A larger size is picked for you because wedding dresses are usually altered to tailor them to you. It's unusual to buy one straight off the peg. If you are have one bespoke designed for you, trying some on first is a great way to find inspiration for your own design.
Price isn't everything either. Many bridal boutiques will offer you credit to help you spread the cost. Others may offer you a discount if you also purchase the bridesmaid dresses there. There are accessories to consider too. See if your boutique will offer discount rates on the veil, shoes or underwear. This helps to make the dress more affordable.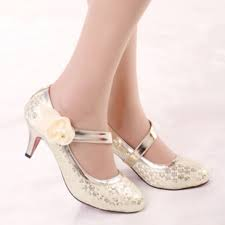 The color of your wedding dress is one of personal taste. You may want a deep red or turquoise blue panel in your dress. The main body of the dress is usually white or ivory. For brides who cannot whiten their teeth, it may be best to stick to an ivory dress. Paler skin also may be better suited to ivory. It's best to try a couple of each color on before you decide.
Many high-fashion wedding dresses are strapless. But this can be uncomfortable for bigger chests and flatter chests. Some girls are uncomfortable baring their shoulders. Let your bridal boutique know if you are looking for a particular style or cut.
Dress shopping is one of the best things about wedding planning. You may find your dress almost instantly, or it could take dozens of store visits to find the one. Dress shopping should make you feel wonderful, not stressed or uncomfortable. Make sure you pick boutiques that offer a good service so you can enjoy the experience.