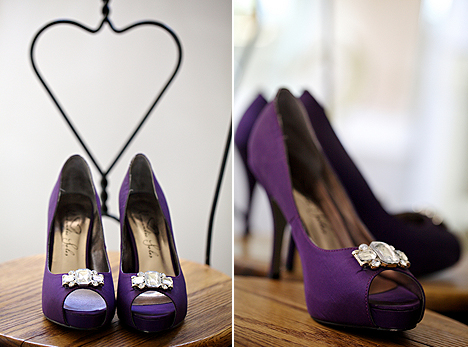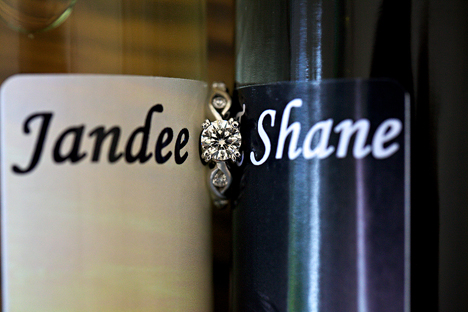 The wedding and reception being at a Bed and Breakfast was our favorite detail. We had our friends and family with us for the whole weekend and it was so fun.
We chose a bed and breakfast in Manitou Springs so people would be able to view our wedding as a get-a-way and be able to see the area we live in. Staying at Rockledge Country Inn the whole weekend made it more of a relaxed event.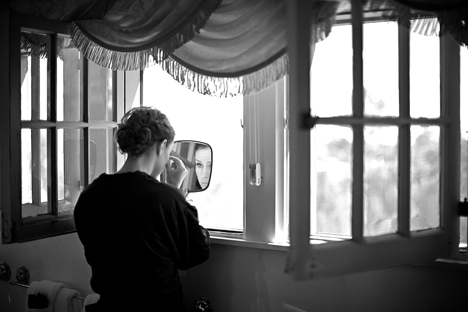 The dress wasn't so easy to find because I didn't have a clear idea of what I wanted before starting. Therefore, I didn't know where to start and so I let my friends take me wherever they wanted. Exhaustion describes my first outing.
My second outing I told my girlfriends they could each pick five for me to try and I didn't pick any. That worked well – we ended up being able to pick and choose what was working and I started to realize what I actually wanted. From then on I chose the places we went and found the perfect dress soon after.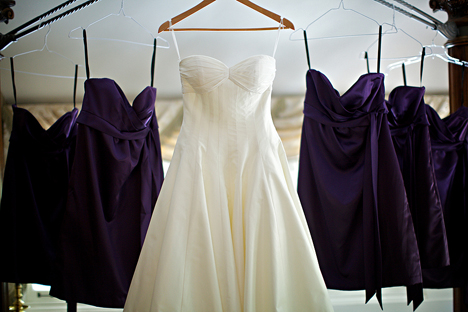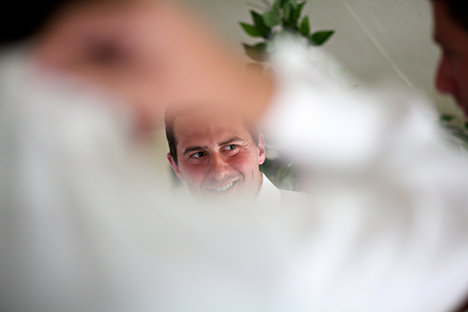 Describe the proposal. Shane had to go to a conference in Vail for work and asked me to come. When he got back from one of the sessions he said he hadn't been able to eat and was hungry. I offered to go grab him something to eat from the sundries shop in the hotel.
When I got back to the room he had a bottle of champagne and two glasses set up on our balcony overlooking the mountains. He got down on one knee and asked me to be his wife.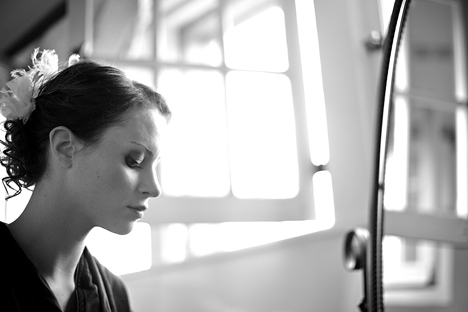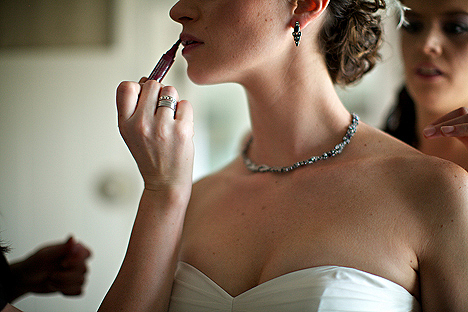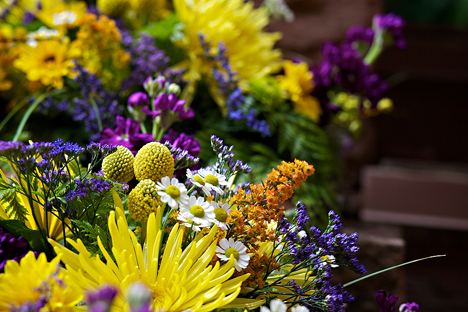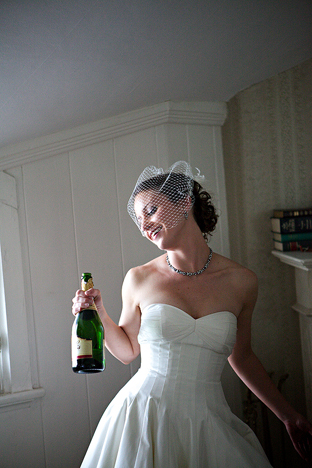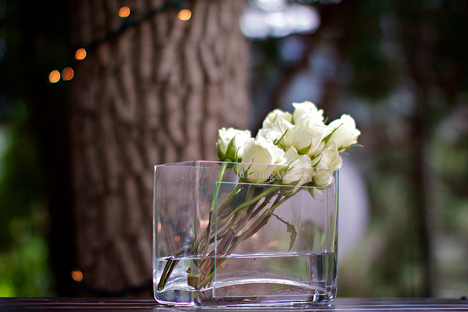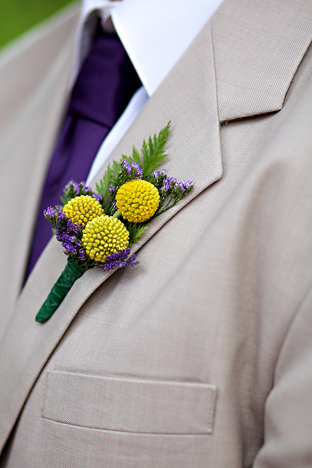 I wanted more of a wild flower theme. The Colorado area is so untamed and beautiful – I wanted the flowers to match. We went with an organic mix of purples and yellows to match our color story.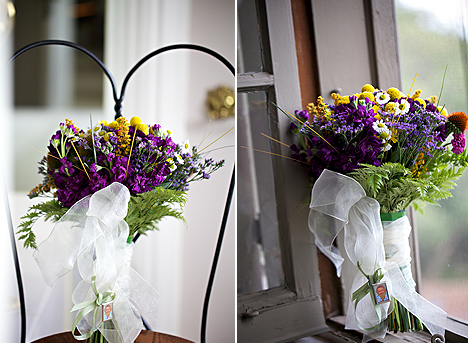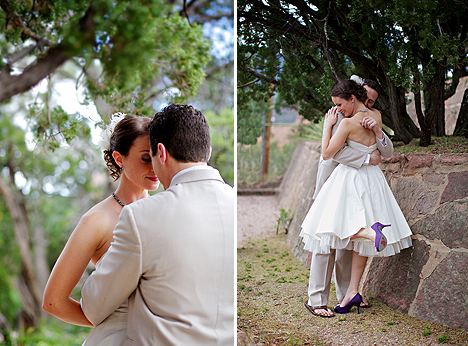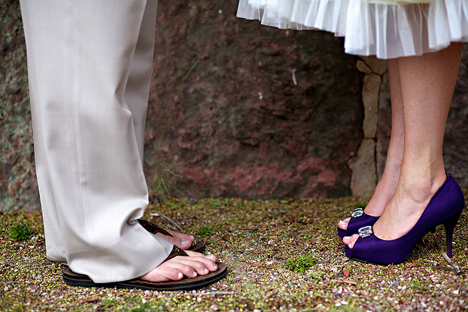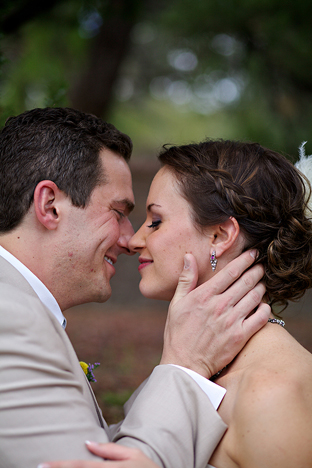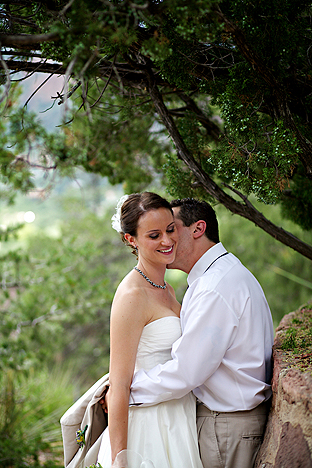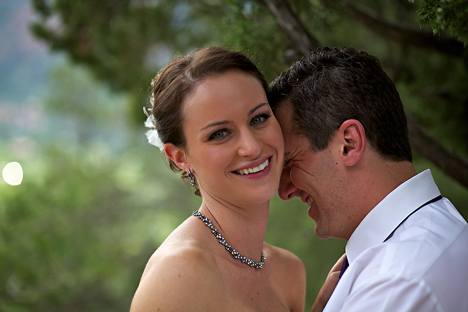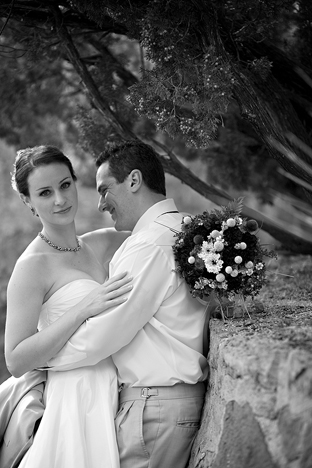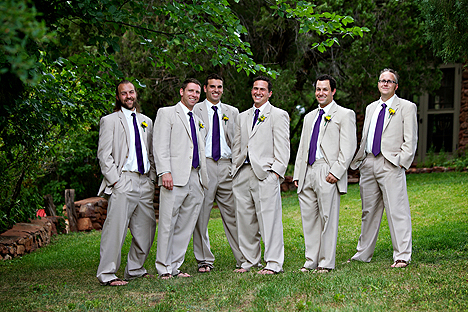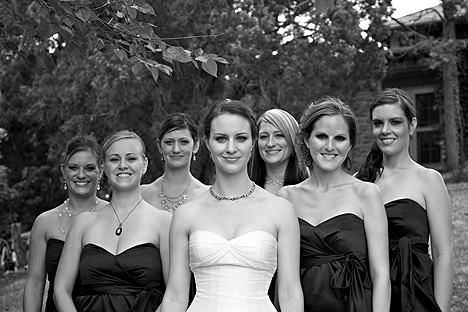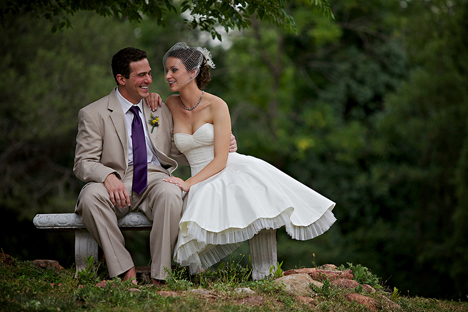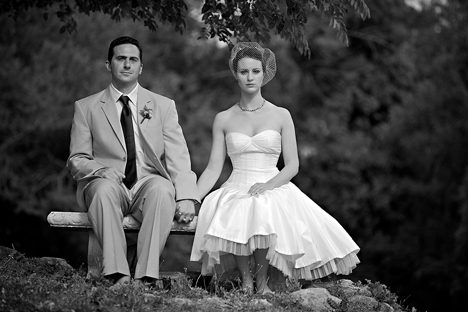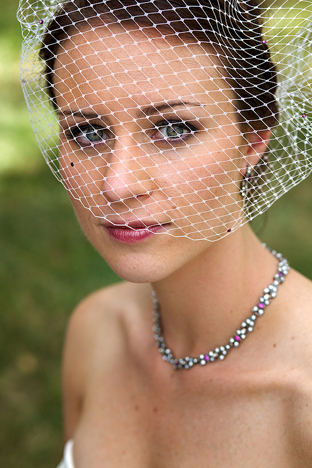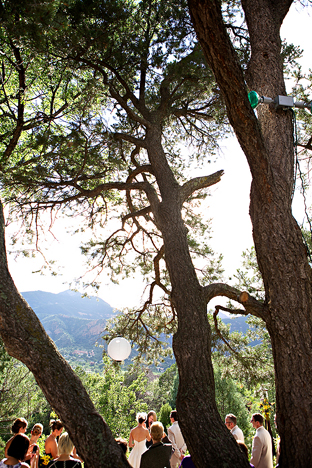 I asked our friend who introduced us to be the officiant. We also had a photo booth area set up for people to take their own pictures if they wanted to.
We made our own wine for the wedding, which was a really neat experience. It took several months and they had us help with the whole process. We had our rehearsal dinner at the winery and it was the perfect setting.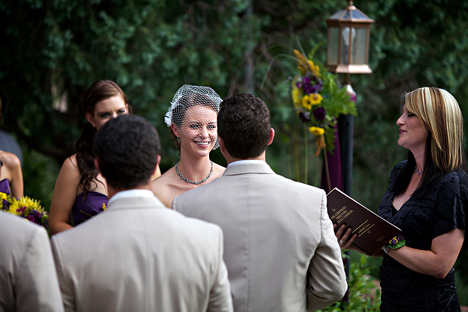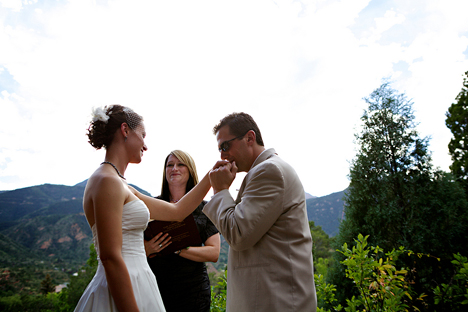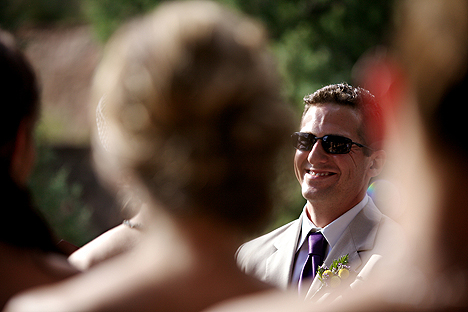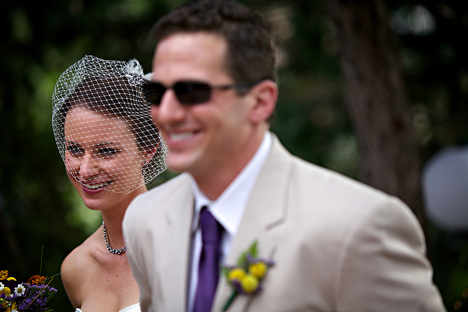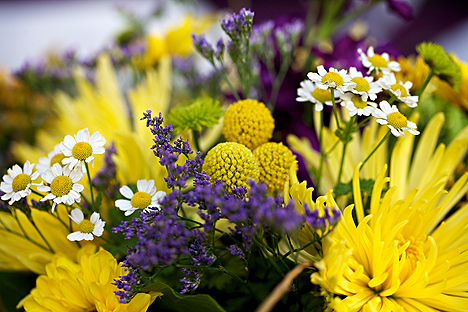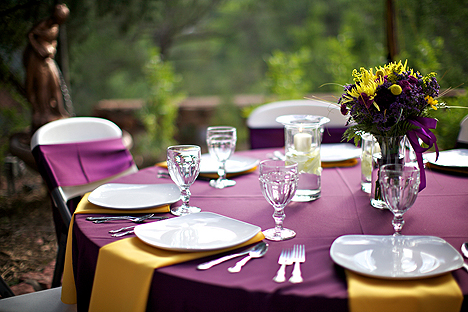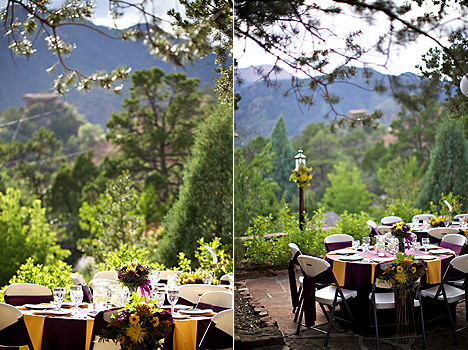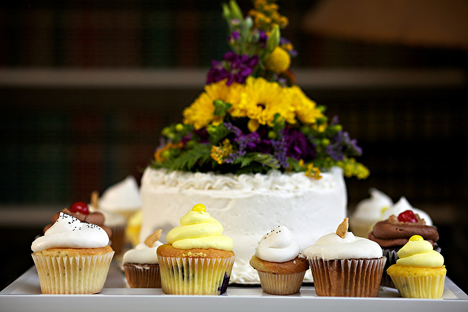 The first dance was our most memorable moment from the day. We spent lots of money and months rehearsing for it but in the end…. the routine went out the window. We just focused on each other and had fun. It was us and it was perfect.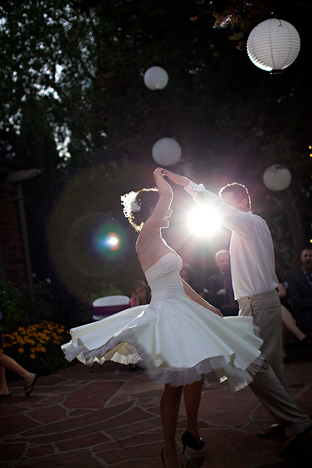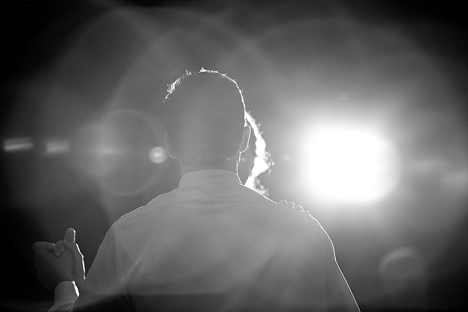 The paper lanterns and lights were our favoirte design element from the day. The huge tree in the middle of the ceremony/dance floor had so much character – we didn't want to lose that at night.
Hanging lanterns from it and placing white Christmas light strings seemed like the perfect way to illuminate the area and still draw focus to the surroundings.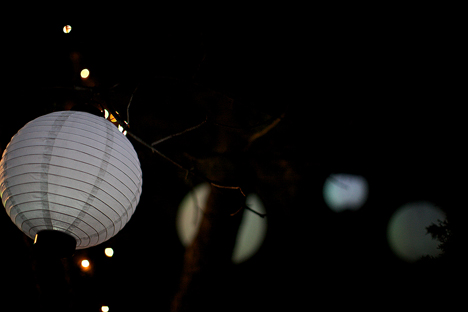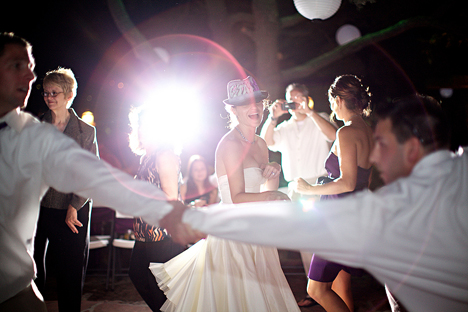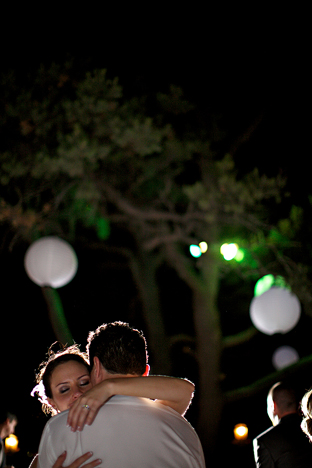 Photography: JasonG Photography
Wedding Coordination: Sapphire Celebrations
Hair & Make-Up: Girls & Curls
Venue: Rockledge Country Inn
Florist: Ambience Florals
Signature Wine & Rehearsal Dinner Venue: D'Vine Wine, Manitou Springs
Shoes: Zappos, brand: Romantic Soles, style: Arleigh in purple satin