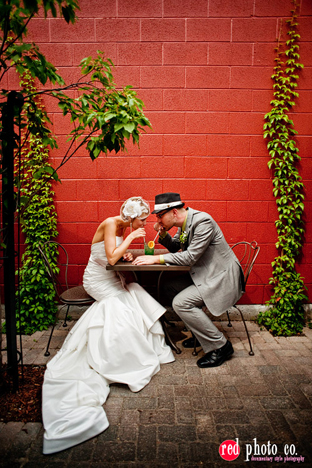 You may remember the ever fabulous Jessica and Jeremy from their real engagement feature this summer here on LDW. Well, their wedding has arrived and boy was it something!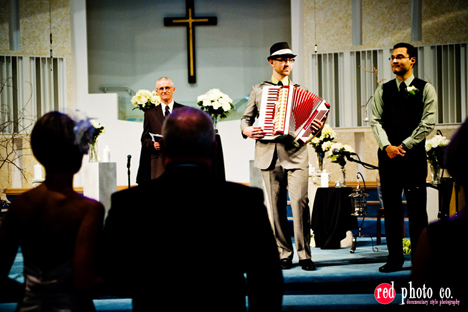 The day was full of love, music, and laughter. It all started with Jeremy serenading Jessica as she walked down the aisle with an accordion.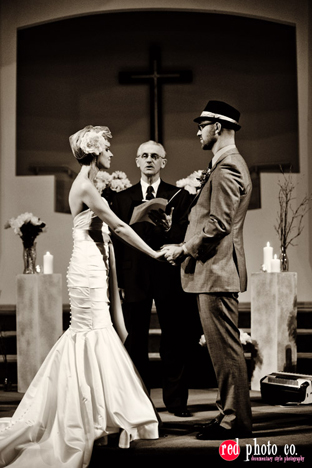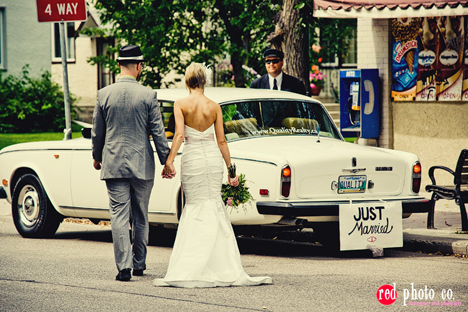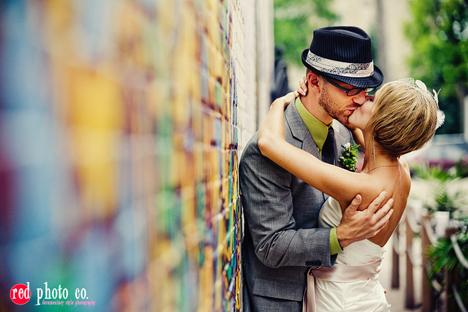 Coralee of Red Photo Co. said she met Jessica before she was engaged to Jeremy. They met at a wedding last year and Jessica was truly in love with Coralee's work and vision. Jessica explained to Coarlee that when she got engaged she would call her and she did!
As I mentioned in their last post I love when couples trust their photographer and their vision to execute their sessions and weddings to perfection and Coarlee did just that!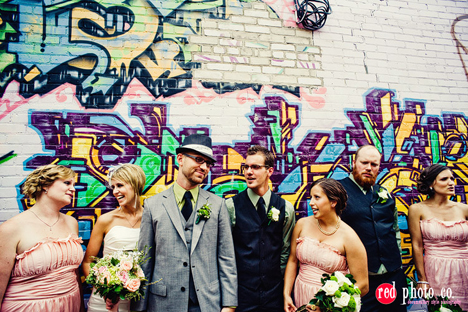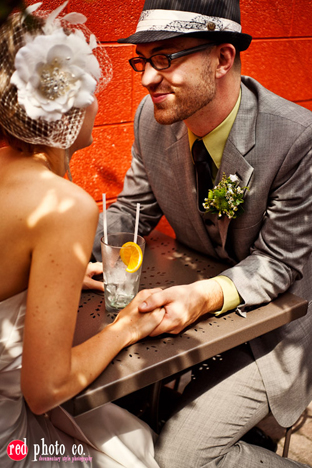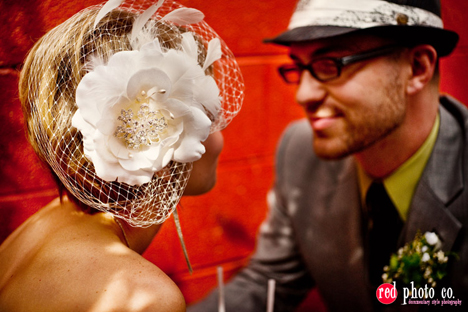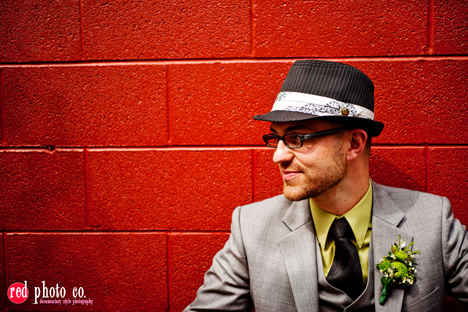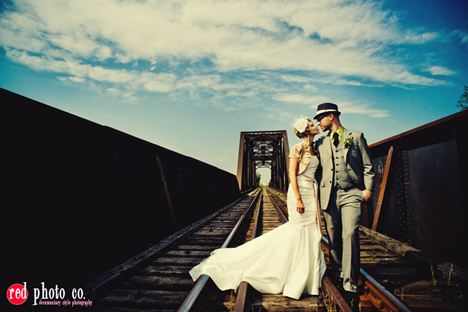 WOW! Aren't these two naturals in front of the camera?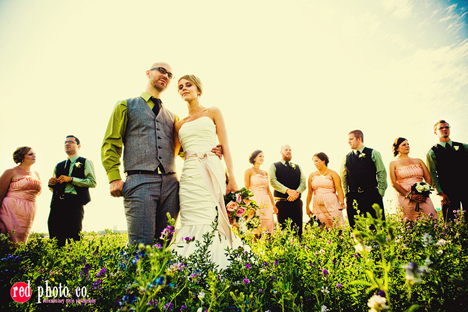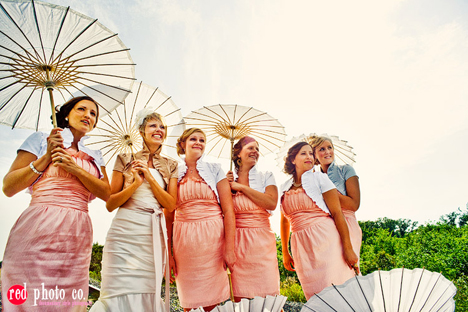 I love the pale pink dresses and parasol umbrellas the bridesmaids have. You can find paper parasol umbrellas like these at LunaBazaar.com.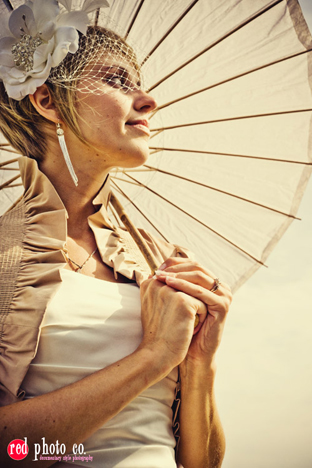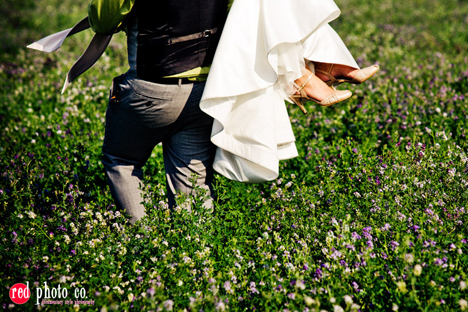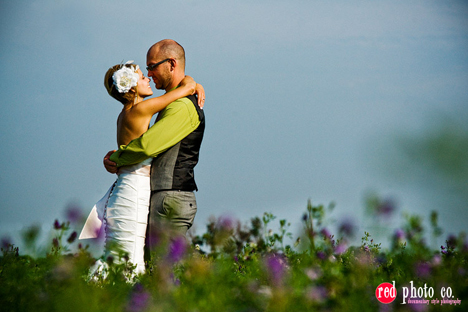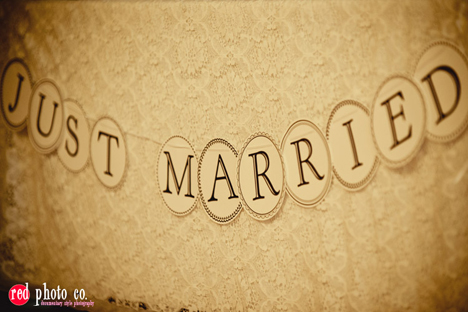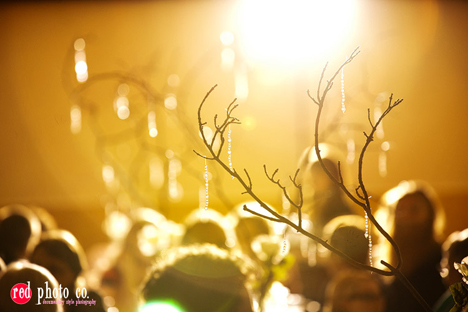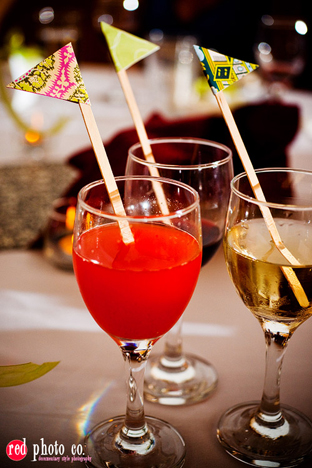 DIY drink sticks are perfect for signature drinks at your reception. Comfort food for dinner… Yes, please! Jessica and Jeremy's family and friends enjoy lasagna for dinner.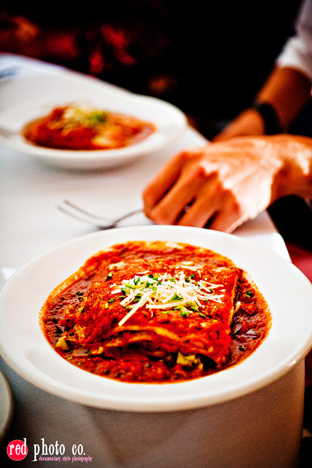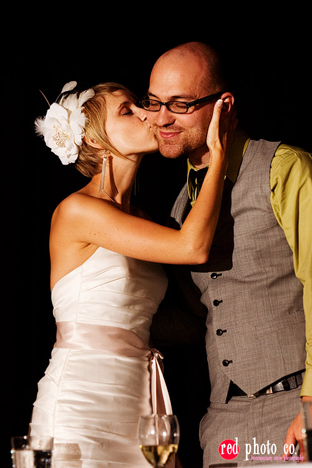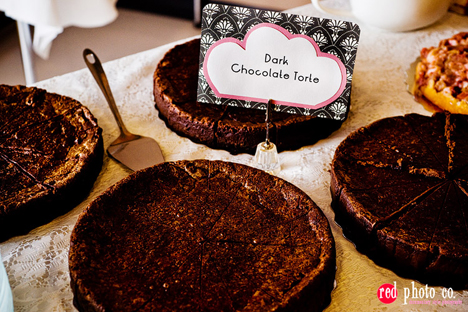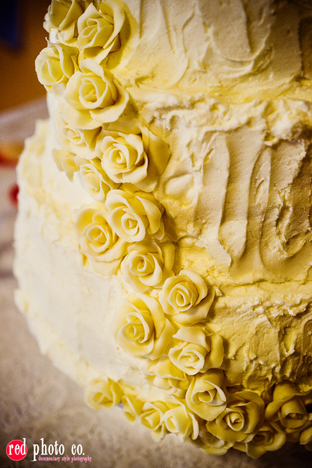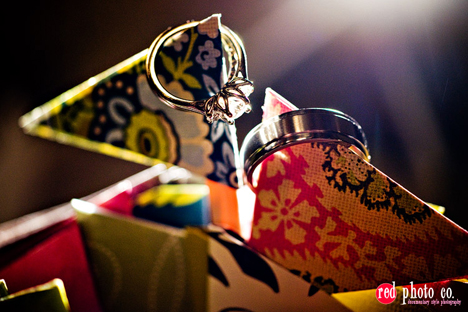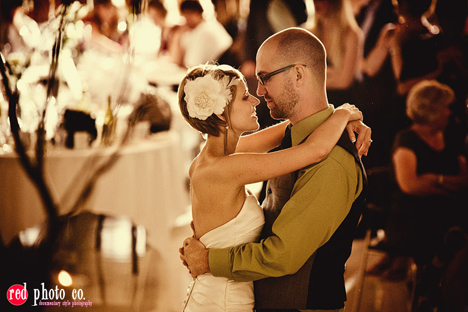 To check out more of Red Photo Co.'s work make sure to visit their blog and website!