The big night is over, now what? If your not leaving for a honeymoon right away then a morning after brunch with your wedding guests is the way to go. Not only will you be able to say more thank you's and goodbyes its the perfect way to wind down all the festivities.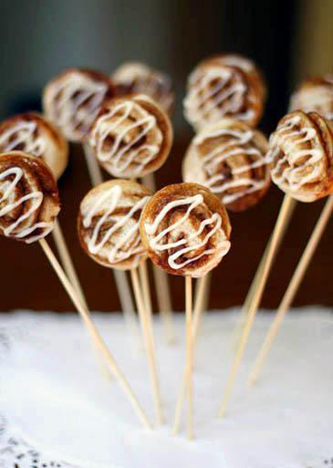 Who should you invite?
Anything goes… Depending on who's paying feel free to invite your attendants, friends, wedding guests who are still in town, and, of course your family!
Who pays?
If you have the funds make the generous gesture and thank your friends and family by throwing a wonderful brunch. If you don't that's okay typically the brides parents pay for the post wedding brunch.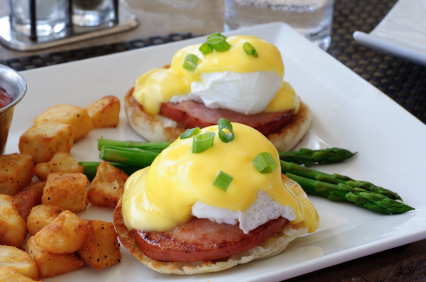 Where to have it?
Of course this will depend on the newlyweds taste, but don't rule out the hotel you may be staying at or a parents backyard. Just make sure you hold it somewhere that's cozy and personal.
What to serve?
As always the possibles are endless with a brunch. You can cater it or make it a homemade meal. Whatever you decide make sure you always include comfort food and tasty drinks!
Basic Brunch: Mom or maid of honor doing the cooking? This brunch menu can be simple and easy. Make sure you offer omelets, French toast, waffles, pancakes, scones, croissants, bagels, coffee, and juices, and can also include steak, pasta, salad, and fish.
Cocktail brunch: Spruce up ordinary French toast by adding ancho chili paste to the egg batter and drizzling sweet jalapeno syrup over the bite-sized treat. For cocktails, serve drinks ranging from mimosas to Napoleon Imperials (Champagne, Mandarin Napoleon liqueur, and orange flower water) and Silverados (vodka, Campari, and orange juice). In addition to the relaxed setting a cocktail brunch offers, you'll pay about two-thirds less than you would for a sit-down meal. With delicious delectables and affordability, you can't go wrong.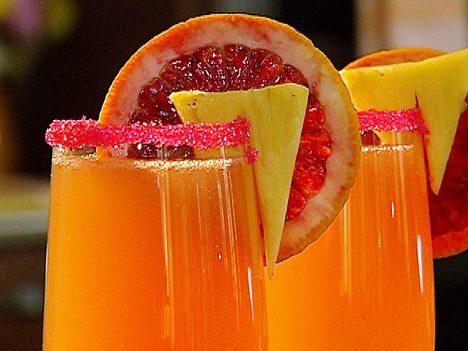 Source: the knot
Photos courtesy of: One Wed, Caterbid, Food Network.