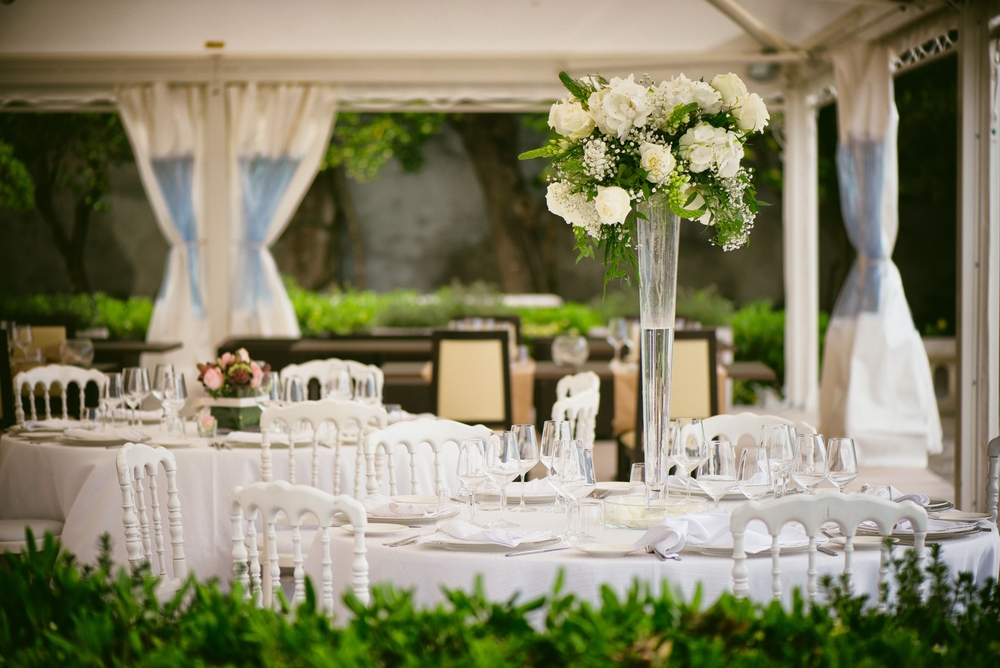 Your wedding day is incredibly important and you no doubt want it to stand out from any other wedding. This is easily done, whether it's at home or at a venue you can make your wedding completely unique to you.
The best way in which to do this is through the décor, you can choose to have completely unique table décor like artificial grass for example or have a unique way of telling people where they will be sitting by using teddy bears with individual name tags. If your wedding is approaching and you've not decided on the decor, these unique decorations might be perfect for your big day.
Decorate the Table with Artificial Grass
Artificial grass has many uses but I bet that you've never thought about using it at your wedding, especially for something other than the flooring. A unique way to use fake grass is to add it to your table décor. You can cut it into shapes suitable for the table and use it to place candles, flowers and another décor on.
It will look like real grass but it won't only be cleaner and more appropriate for the table but will also look greener. This is a perfect décor idea if you want to bring the outside inside.
Sofa Seating
Rather than having a normal seating plan why not go for a more relaxed feel. Rather than using the usual table and chairs, opt for coffee tables and sofas instead. If you want your wedding to feel a little more relaxed then this is a great décor idea.
Not only will it look nice but it will still have a practical use as your guests will have somewhere to sit. Of course, if you want to mix it up then keep your table and chairs and have sofas in a lounging area so that while some people dance the night away, others can sit back, relax and watch the fun.
Light the Way with Candles
A standard way of showing guests where to go is by signs, but what if you used a candle instead? So, light extra-large candles to lead guests to the right entrance of your venue, or have battery-powered candles for safety reasons.
Then for the toilets, you could have blue and pink candles lighting the way and a completely different colour to the bar and dancefloor. This is one way to not only decorate your venue but light it as well.
Picture This
So there may be a few people that couldn't make it to your big day, they may have passed away or simply have other commitments. While this is extremely sad it doesn't mean that you can't celebrate with them. Hang their pictures all around the venue or even place them all on one single board.
You can then have photos taken next to the board so that the loved ones that aren't there still appear in your wedding photos. They no doubt feel awful that they can't make it but this will make them smile.
Teddy Bear Name Tags
Most people have a seating chart and then place name cards on the table but what if you did it differently? Why not use small teddy bears for your seating plan, you can attach individual name tags to each bear and have the table number written on the other side of the tag.
This way you only need to tell them where they are sitting and they can decide which seat they choose. Plus it will make for a great keepsake for guests, they will be able to look at the teddy in years to come and instantly think back to your big day.
Each of these ideas is completely unique and will no doubt make your wedding décor really stand out. Of course, your day will be special but give it a personal touch and think of some unique and beautiful ways to decorate.