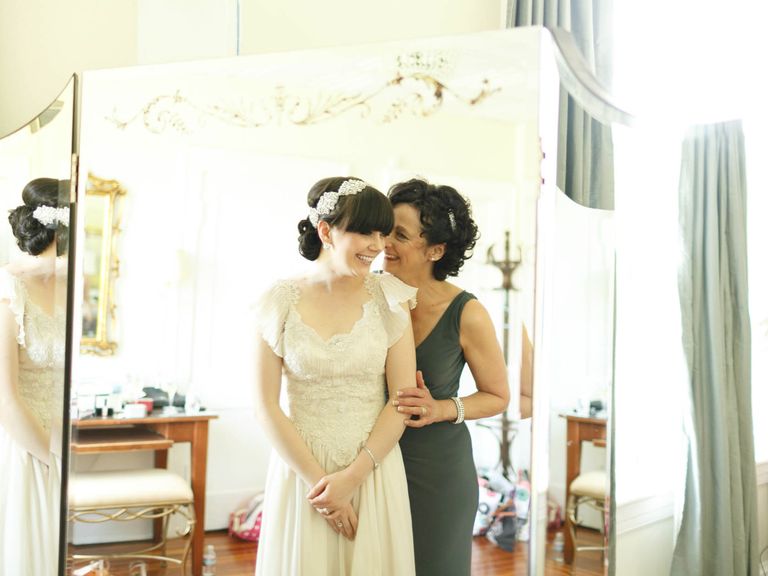 During a wedding, all eyes might be on what the bride will be wearing, but it does not mean that you will not get attention if you are the mother of the bride. You may be very hands-on with helping your daughter in planning the perfect wedding of her dreams, but bear in mind that you also need to give yourself time to pick the perfect outfit for the wedding.
Read through the tips below to help you choose the perfect mother of the bride ensemble on your daughter's wedding day.
Choose an outfit that would complement the wedding colors

– bear in mind the colors that your daughter has chosen for her wedding day and make sure your dress complements those colors. Ask your daughter what color the dresses of the entourage will be. You do not need to be dressed in the same color, but maybe a shade darker or lighter will do so that you will still be able to stand out as a mother of the bride. Remember that the only tangible memory you will have of the special day is the photos that will be taken, so you want to make sure that you can look back on the photos and see how well the outfits complement each other.

Opt for a style that would flatter your figure

– do your research on what types of style will work well with your figure. For those who are thin and slender, it would be best to stay away from outfits that have loud and large prints, while those who are apple-shaped will want to show off their legs and hide their waist.

Take into consideration the type of wedding

 – in choosing the

mother of the bride outfits

, it's also important to note the type of wedding there will be. Will it be formal or casual? A formal wedding will require you to purchase a full-length gown, but if it is casual, you can go for a cocktail dress. Consider the venue and the weather too. A beach wedding attire will be completely different from a wedding that will be held at a luxurious hotel. Keep in mind what the season will be in choosing the fabric of your outfit. You may want a thin fabric, but if the wedding will happen during the winter, you may either opt for a thicker fabric or look for a coat or shawl to go with your outfit.

Prioritize not just fit but comfort

– don't just consider how good you will look but how good you will feel. A wedding may run for a lot of hours and if you choose a style that you are not comfortable in, you may have a hard time enjoying the momentous occasion. Don't choose a size smaller than what you usually wear just because you want to look sexier on the wedding. Choose something that will fit well and hug all the right curves in your body, but something that you would be comfortable enough to dance the night away in!
Photo courtesy of V.A. PHOTOGRAPHY.