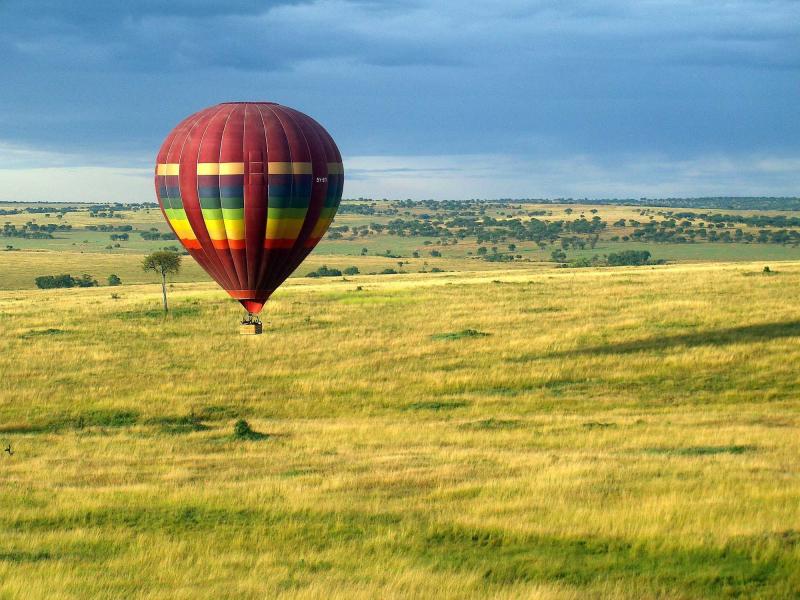 Couples deserve the best memorable experience to celebrate their marriage. This traditional event is the most awaited part wherein the couple will have them out of country tours and build their romantic getaways. As believed, it is the sacred time wherein they give respect to their marriage as to seclusion and intimacy.
However, it's really challenging to plan ahead for your unique and exciting honeymoon trip. You have to consider several things to set it up perfectly since it is just a once in a lifetime adventure with your partner. This will also give you a sentimental value to celebrate your wedding and first honeymoon as officially husband and wife.
As a newlywed couple, you should try a peaceful and amazing place to have your honeymoon trip. You may check some travel websites and find a luxury private island for romantic scenery. You may visit Safari's beautiful venues to look for a unique honeymoon celebration. To provide you an itinerary, you may check the following tips to make your honeymoon, an event to remember:
Locked Your Eyes on the Attractive Safari Zone
As we've watched in TVs, we often described Safari as the territory of the wild animals like lions, zebras, elephants, rhinoceros, hippopotamus, and more. In fact, this place is popular for couples who would like to explore a unique place to celebrate their honeymoon and try a different adventure.
Safari contains places with various areas including desserts, jungle, farmlands, swamps, and more. It's interesting to know that Safari does not only composed of drought areas but it actually provides you the luxury escapade style for your honeymoon trip.
To travel and explore the place, you will be riding a jeep with normally 6 passengers inside to have a closer look and personally get in touch with the wild animals. In addition, you may also try the hot air balloon ride to see the entire view of the place. There's so much to explore in Safari so you're curiosity might give you a second thought about it. Why not give it a try and consider it as your unique couple adventure.  
Experience the Safari Tents
You might wonder how you will stay all night in Safari surrounded by wild animals. This is one of the thrilling and amazing parts of the trip. You can make it possible to stay out of their territory as long as you followed their instructions properly on how to tie the strings and keep the zipper closed.
Moreover, there will be a guard-on-duty to guide you and become your watcher during the night. People living in Safari have already mastered the quality of life and survival so it was really a tough yet awesome experience for a honeymoon getaway.
An all-night stay is actually the best option to do if you will stroll over the famous spots in Safari. You can have a plenty of time to roam around, take full pictures, and selfies while exploring the remarkable attractions in the place.
Ride a Hot Air Balloon Trip
Do you want to see the entire view of Safari? Experience the unique honeymoon trip up in the sky. You might be surprised to know that Safari has its own hot air balloon ride. You will be amazed at the running lions, zebras, elephants, and other animals. You can able to explore the hills, mountains, and beautiful landscape creations.
Make sure to bring your gadgets along with the ride to capture the finest scenery. The hot air balloon trip is the most exciting and thrilling activity for your honeymoon because you can explore the stunning wide view of Safari and make your celebration a very memorable one.
You may visit safari.com to view their galleries and inquire hot air balloon trips. You will see a hot air balloon flying over the wildlife topographical areas only at Safari.
Get Accustomed with the Organic Meal
Safari is enriched with fresh fruits, vegetables, and meat. You will be surprised how delicious the cuisines were. They offer their mouthwatering dishes which were inspired by French, African, Indian, and Indonesian style.
This place is a haven for organic cuisines and an ideal venue, especially for vegetarian couples. The edible animals, the freshly picked fruits, and vegetables were taken from their cultivated farmlands.
Surround Yourself with the Indian Ocean Breeze
Some people think that Safari has a warm weather and drought places in its locations. Ironically speaking, there are actually relaxing and romantic beaches that you can find around the place.
Check your map and visit the gigantic Indian Ocean. It's the best sightseeing to be considered as first on your list especially after a long hour of travel. You may take couple pictures and cover your feet with the sand dunes.
The Victoria Falls is just a short distance away from the Indian Ocean beach. This venue is perfect to capture your couple's kiss due to its realistic wildlife animals and nature scenery.
Photo courtesy of Zicasso.