Whether you would genuinely prefer to have an outdoor wedding, or you and your partner aren't so religious that you want to get married in a church, there are some benefits tying the knot while surrounded by nature. It's a beautiful venue, it requires minimal decoration, and there's something to be said for the ancient tradition of the whole event; after all, before churches were the officiators of weddings, couples got married amongst flowers and trees. If you want to add a little more nature to your wedding than merely hosting it outdoors, here are a few ways you can include natural elements in your ceremony.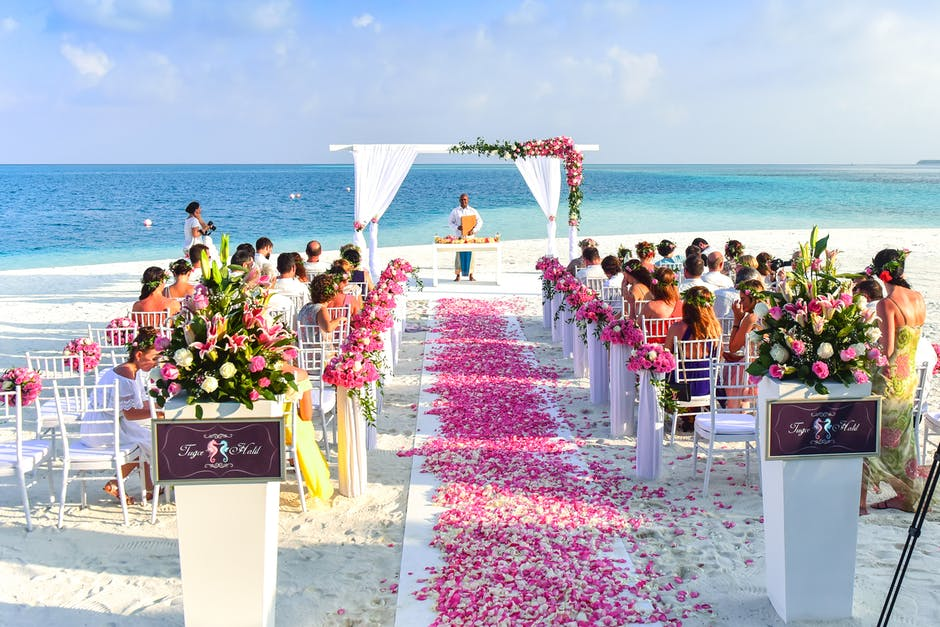 Water
Marriage is about two different people coming together to create an entirely new family, and nothing represents this better than a water blending ceremony. The ceremony involves the bride and groom pouring two glasses of colored water into one jug and watching the colors blend together to create something new. You can even choose your colors based on what the mixture of these two shades will represent; if you blend blue and yellow water, you will get green, which is the color of the earth, and represents growth, wealth, harmony, and stability. Learn which colors best illustrate what you want from your marriage, and experiment to get the desired result.
Sand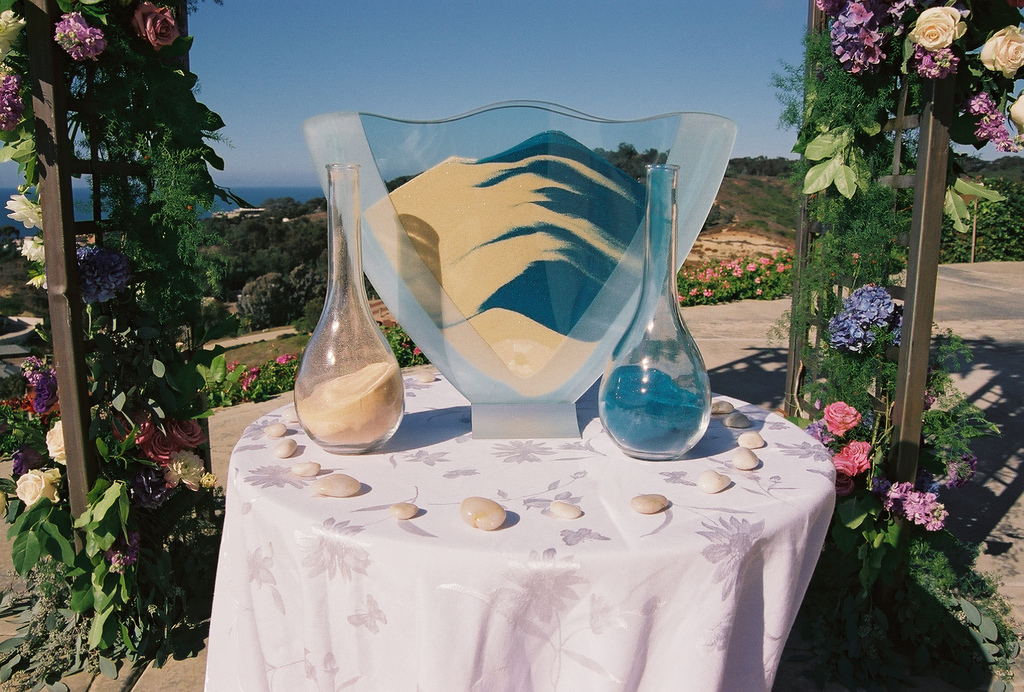 Where a water ceremony can infer that two people are coming together and merging their souls for eternity, some couples feel that marriage means that they bring the best parts of themselves into a union to create something beautiful, yet still maintain their individual identities. In that case, you might find that a unity sand ceremony is a more appropriate representation of your hopes for your marriage. Ultimately, a sand ceremony infers that once the sand is merged together, it cannot be separated, much like the union between yourself and your new spouse.
Trees
A tree planting ceremony is a fantastic addition to your wedding ceremony if you're getting married in a park, or if you're having part of the reception in your own backyard.  Planting a tree is a physical manifestation of the growth of your relationship. Together, you can see the tree grow just as your love and married life does, and you must nurture it in order to keep it alive. Your parents can contribute soil from their gardens to represent the blending of lives and families. You should also choose the best tree for your future marriage. Oak is a symbol of power, and it stands strong during all things. Palms symbolize peace, and bending yet not breaking.
Flowers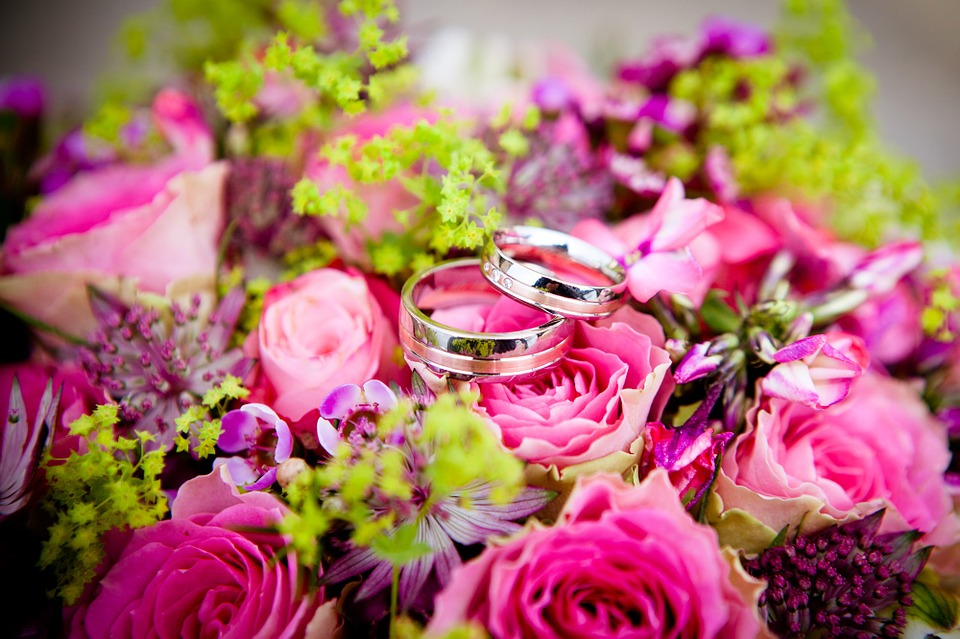 Although there is no official wording for a flower ceremony, this is a beautiful celebration of your union that everyone can join. The bride and groom each have a rose, and every family member has their own flower. Then the bride and groom swap their roses as a first gift to each other before placing them together into a vase. Finally, all of the family members add their roses to the mix.