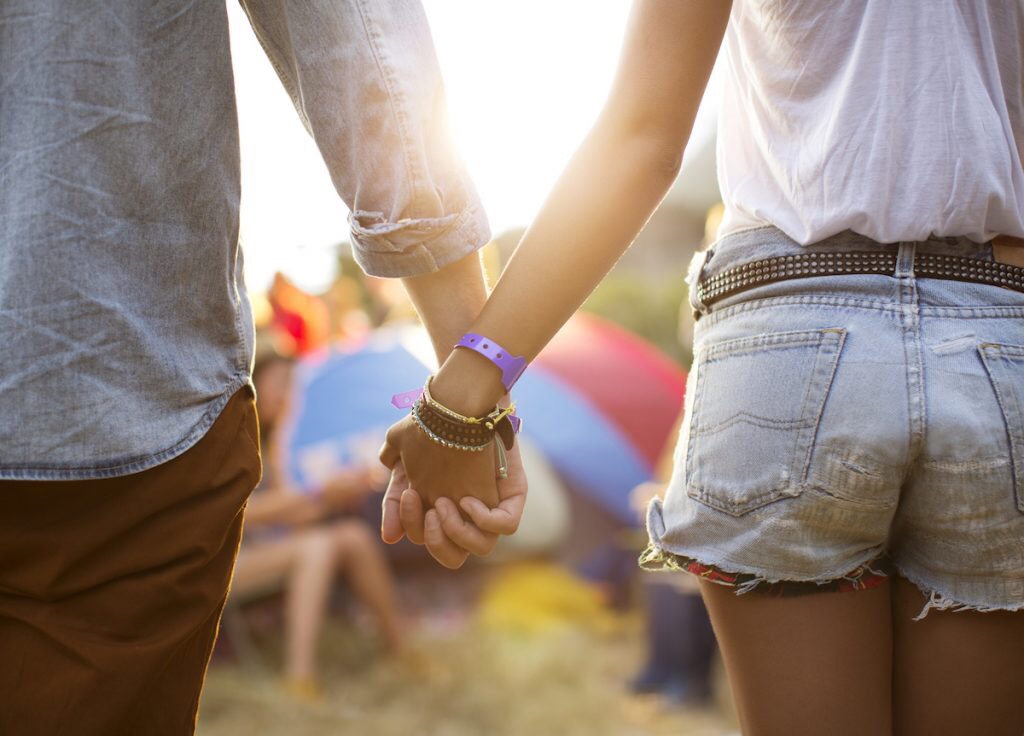 Most people dream of what their wedding days will look like someday, from the venue to the flowers to the first song they'll dance to as husband and wife. What they don't dream about is paying off their credit cards, going into debt or struggling to get a loan.
According to a survey by The Knot, the average wedding in the United States now costs more than $35,000. And that's just an average! More than enough to buy a brand-new car, put a deposit on a home or pay for an extravagant holiday.Your wedding day should be special but you shouldn't have to plead bankruptcy in order to afford it. So, we've compiled a list of handy tips for anyone looking to plan a wedding on a budget.
Please note that budget does not mean cheap. Your wedding can still be elegant, beautiful and stylish. But it does mean thinking about whether all the extravagances commonly associated with weddings are worth it, and also considering areas where you could cut down on spending.
1) Wedding venue.
It's often the wedding venue that's the most expensive aspect – because it's a destination wedding, because it needs to fit 'X' number of guests, because it's a sought-after location.
How important is the wedding venue to you? Could you consider getting married on a beach or at a public park? Do you have a friend with a suitable house and garden that might work as a venue? If you're willing to compromise on venue, you'll be able to save a lot.
2) Wedding date.
If you still have your heart set on tying the knot at that nineteenth-century French-style chateau, would you at least consider getting married on a weekday instead of a weekend? Not only are you more likely to be able to reserve the place (popular wedding venues are often booked up several months in advance), but the cost will definitely be much cheaper on a weekday. It also means that only the guests who really want to be there will come, as people won't take time off from work unless they're keen on attending. This cuts down on your guest list and means your wedding budget can stretch even further!
3) Dressing up.
How much are you planning to spend on a dress that you'll (hopefully) only be wearing once? And for that matter, your bridesmaids don't want to spend heaps on a dress that they'll only wear once either.
If designer labels and brand names aren't the biggest priority, why not search for retail dresses that are just as lovely and much more affordable? Terani Couture has a great selection which may give you some good ideas to begin with. You can visit their website to find dresses for everyone, from the bride to the bridesmaids to the guests.​
Instead of having custom-made dresses for all your bridesmaids, it may be easier for them to purchase their own dresses in complementary colours. That way, not only will you save money, they're much more likely to be able to use and wear those dresses again for other special occasions.
And chances are that you've got at least one friend who's great at doing hair and makeup. Why not "hire" them for the day, offering them a glowing reference and a reduced fee?
4) Food and flowers.
Instead of hiring caterers or other high-priced options, why not turn to your families for help? Mums and aunties love being able to help at family weddings and they'll be happy to be able to contribute to your special day. Just make sure that you're clear about communicating what you'd like (it is YOUR wedding, after all), but at the same time, don't be afraid to delegate organising this to your mother or future mother-in-law. That's one less thing you'll have to worry about!
5) Band or DJ.
There are always new bands out there wanting to 'get noticed' and it might be worthwhile doing some research and finding if one of them could play at your wedding. If they're still relatively new, they may be willing to pay for a nominal fee and the chance of getting some exposure. If you're looking to get an experienced wedding band at a discounted rate, book them early or book off-peak. Some Scottish wedding bands give discounts and lower rates for booking early on. If you can't find a good band, why not get one of your friends to play DJ for the night? You and your partner can give them a playlist of your favourite songs and put them in charge of keeping the music going.
6) Photos.
Instead of hiring an expensive photographer, why not let your guests be the photographers? Buy a number of disposable cameras and offer them to the guests, asking them to take photos of the wedding and reception for you. They'll probably be doing this on their smartphones, anyway – at least this way, you'll get access to the photos first!
7) Wedding favours.
You'll want to thank your guests for attending – but you can keep your wedding favours simple. There are many websites out there which are willing to create personalised party favours if you're willing to order in bulk.A keyring with your initials, a personalised thank you card with your favourite wedding photo, a monogrammed tin of mints… the possibilities are endless.
These are just a few ideas of how you can save money and plan your wedding on a budget. We hope you find them useful!
Photo courtesy of the Penny Hoarder.