Why is it that some people believe that weddings should be a serious, austere affair? They really don't have to be. If you want to make sure that you, your partner, and all of your loved ones have the most fun ever on your wedding day, there are a few different things you can do: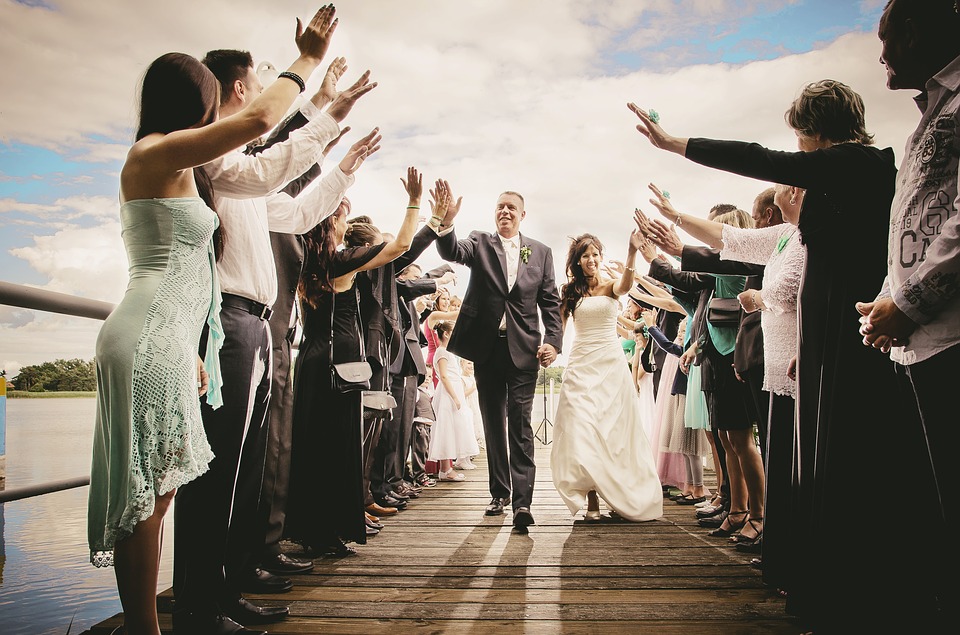 Create A Social Seating Area
A social lounge seating area is a great place guests can go and sit away from the music, maybe if they'd like a chat or to rest for a little while. Make sure the area is a great place for people to talk. Having comfy chairs in your venue will allow people to keep going all night long.
Arrange Seating Carefully
When it comes to your table seating, arrange it thoughtfully. Think about the people you know get on and put them together if possible. Obviously you don't want to tear your hair out over this, but you should do your best to ensure everybody has the best time.
Make Your Own Signature Cocktail
Having a fun signature cocktail to hand out allows you to get creative and gives guests something nice to drink. Experiment and see what you come up with!
Jazz Up Your First Dance
You've probably watched YouTube videos of couples doing a first dance that isn't as traditional as you'd usually see. Why not do something like this? You don't have to go all out. Simply adding a few fun elements will make people smile.
Make Sure You've Got Great Entertainment
Great entertainment is the key to a fabulous wedding. If you're going for a wedding band, make sure they suit the style of your wedding. If you make a playlist, make sure you take your time with it and include a variety of songs that will get people up and dancing. You can also bring in props and photo booths. People will go home with some fun souvenirs and photographs using them. People have all kinds of fun souvenirs at their wedding, from fake moustaches and glasses to masks of the happy couple's faces!  
Have An Interactive Food Station
If there's one thing you need to get right on your wedding day, it's food. It's expensive, so you need to make sure you get it right. You don't want your guests to go hungry either, as weddings can go on for a long time. Think of a couple of different things you can serve. Having an interactive food station is a bit different and allows your guests to customize the food to their tastes. You could have a sushi bar, a mexican wrap bar, or something else that allows your guests to tailor their meal. It doesn't all have to be expensive and posh sit down meals!
Try not to get stressed out over ensuring everybody has a fun day. If you get stressed, your guests might sense it and the mood might rub off! Instead, relax, and just trust that those you love are going to have a great time celebrating your special day. Good luck!