Planning a wedding tends to take so many months because there are so many people to organize! You need your caterers, your florists, your dress designer, and your celebrant. There's the venue to book, and the decorations to design. Of course, you want to be able to remember every little detail of your big day after all that planning and effort. That's why you need a photographer with a plan to capture the most important pictures of your wedding.
The Dress
Without a doubt, that dress is going to be the star of the show. And the beautiful girl wearing it is going to show it off to the max! Make sure your photographer is aware of the details on the dress in advance. If there are intricate designs like embroidery and corsetry that you want to show off, then your photographer can pose you and stage the setting to pick all that detail up and more. White is a pain to photograph, which is why you need to be open to staging in different locations and lights.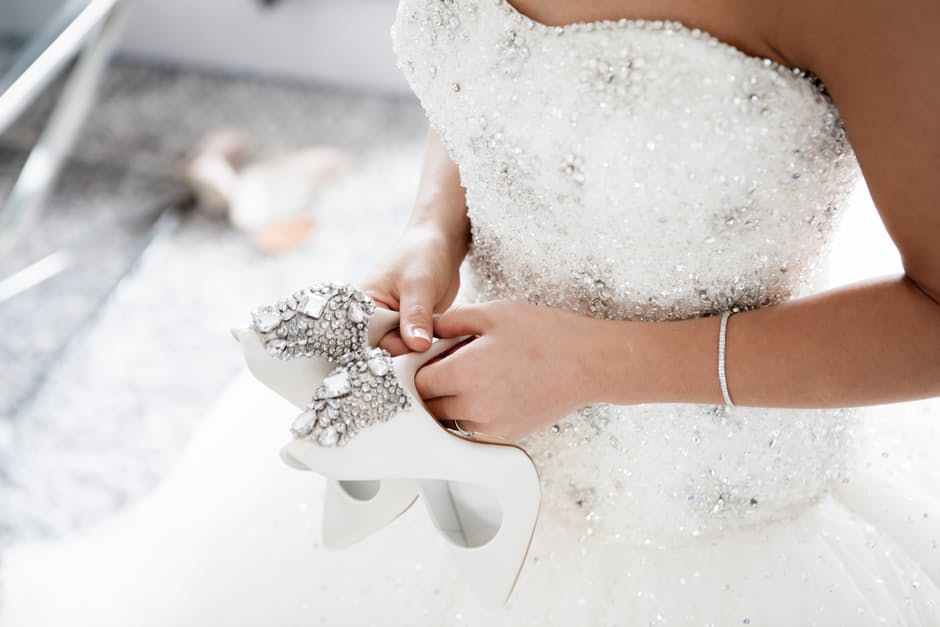 The Arrival
As you walk down the aisle and reach your groom, you will both be seeing each other dressed up and looking gorgeous for the first time. That moment your eyes meet and you know you're about to be wed is a moment to treasure for ever. Your photographer will need to be in front of you, probably next to the celebrant to make that shot happen. Of course, you'll never notice them there as you gaze longingly into each other's eyes.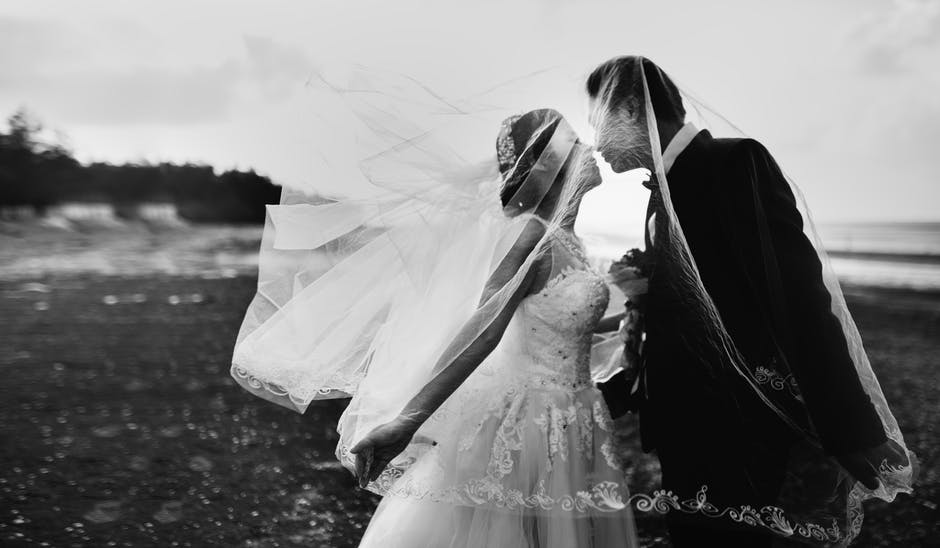 The Moment You Kiss
The kiss seals the deal, so they say. Of course, it is the most romantic moment of your whole day, so you need to make sure your photographer is on hand to capture it. There might be several staged or posed shots that could include a kiss, but this is the one that is most natural and spontaneous. This is the one you want to be framed on your wall or in your photo album. Of course, the more relaxed setting of your First Dance might prove the winner for the best kiss of the night!
The Big Exit
This is one is the big crowd pleaser so the photography should be too. This photo should include a large number of the wedding guests cheering, smiling and throwing confetti. The bride will still have her bouquet which will add to the vibrant colors in the picture. Even if you're choosing a Black and White theme for the photos let this one be full HD color. This is also the least staged and most natural picture you'll have in your album. In years to come, it will be fun trying to pick out all the different guests in the background!
The Cake
Cutting the cake is always a popular wedding photo choice. It's a tradition that perhaps has lost its meaning for many. Still, it's a moment when you both pause, smile, and undertake one of your first joint activities as a married couple. Doesn't that cake look amazing?