A wedding is one of the biggest events a family can throw. It might be all about the bride and groom, but there's an element of wanting to impress too. You want your guests to walk away having had a fantastic time. You want your wedding to be memorable. If you're looking for the wow factor, entertainment could be your solution. There are lots of different entertainment options, so what's best for a wedding?
Flickr
Fun Fair
If you want to go all out, a fun fair is the perfect option. Rides, games, candy floss and hot dogs. It's got everything all wrapped into one fun day. You can entertain your guests, feed them and impress them. Who doesn't love the fun fair? If it's a favourite of yours and your partners, you could run a fun fair theme throughout your entire wedding.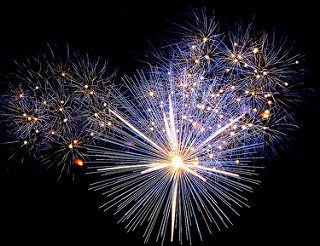 Flickr
Fireworks Display
When the drinks are flowing and conversation is good, your guests will entertain themselves for the most part. However, you may want to surprise them with a fireworks display during the reception. Hand out some sparklers to your guests and let them join in the fun. A fireworks display is also an excellent chance for the bride and groom to take a breather and reflect on the day.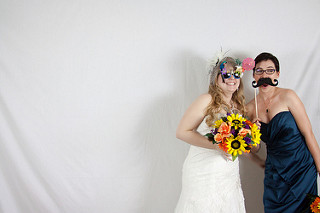 A Photo Booth
Wedding photo booths are becoming more popular. It's a great way for you and your guests to have a bit of fun and you'll get some fantastic photo memories from it. If you hire the booth for your reception, guests can use it as and when they wish. Photo booths can be hired as part of some photography packages, so it's worth asking your photographer.
Magician
You could hire a magician for the wedding breakfast. A magician will usually walk around your venue, and visit each table at a time, performing magical tricks. If you decide on a magician for your wedding, make sure you get good recommendations. The last thing you want is a magician who can't do any magic.
All About The Kids
If you have a large number of children coming to you wedding, you may want to think about some children's entertainment too. For example, face painting never goes amiss. If you're having an outdoor wedding, you could consider hiring a bouncing castle or getting outdoor games like skittles. Here's some more ways to keep the kids entertained.
Music
It may sound plain and simple but music can come in a variety of options. If you and your partner like rock n' roll you may want to hire a band to play for the night. If the wedding is a more elegant affair, why not consider a harpist? If you're planning an outdoors festival wedding, rig up some speakers and play festival music out loud. The smaller details can be just as impressive as the bigger ones.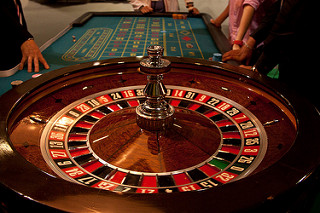 Casino
Why not bring a casino to your classy wedding? It's fun for all the guests and great for keeping drunk uncles out of trouble!