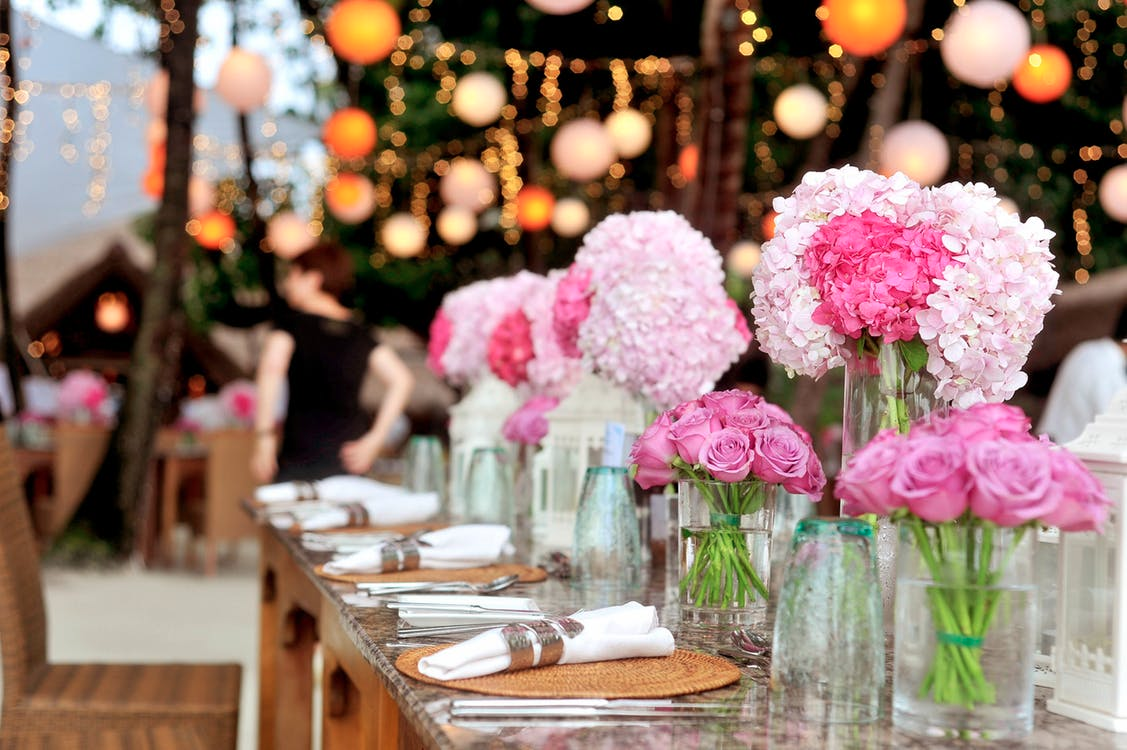 It's one of the most important days of your life – your wedding day. Everything has to be perfect – dress, honeymoon and wedding venue. You've narrowed it down to a beach wedding in Kingscliff, New South Wales.
Kingscliff weddings are a beautiful way to celebrate with backdrops of sea and sky for your wedding. Imagine warm breezes, bare feet and lapping waves as you say 'I do.' There is room for a huge wedding party. Kingscliff is also intimate enough for a sunset ceremony for two. Here are 7 wedding venues in Kingscliff to be considered.
Water Weddings
You aren't limited to a spot on the sand for your special day. Maybe you had more unique plan? If you've dreamed of surfing in to your wedding on the waves in a wedding wet suit – do it! Grab your boards and your wedding dress or tuxedo wet suit and hang 10 all the way to your lover. It's your day, do it your way.
Aquatic Reserve
Kayak out to Cook Island Aquatic Reserve and let your wedding party enjoy fantastic snorkeling with rays, dolphins and fish as you recite your vows in the pristine waters of this sanctuary zone. The diving here is amazing, too.
Fingal Lighthouse
Do you dream of a wedding on the beach with a lighthouse as your backdrop? Fingal Head Lighthouse has been standing as a lone sentinel of painted white stone since 1872. The coastal rain forest will give way to the headland where the tower still stands today. Although the lighthouse itself is closed to the public, you can still enjoy this breathtakingly beautiful seaside setting to get married.
Varied Venues
Kingscliff is a surrounded by fantastic beaches, tropical rainforests, rivers and even an extinct volcano. Any of these places could be the answer to your dream wedding venue. Kingscliff wedding reception venues are also varied and numerous. Use fresh local fruits and seafood for your reception feast or choose one of the restaurants to meet and celebrate. Casual or extravagant, there is someplace here to meet your needs.
Beach Bike Weddings
Grab your fat tire beach bikes and your wedding party and enjoy a ride along the water's edge and onto multiple bike paths. Pack some freshly grown local fruits and seafood fresh from the ocean. Stop when you find the idyllic spot and grill up a reception dinner. It's an easy way to celebrate and make memories with your friends. For casual parties, try some surfing or paddle-boarding with your friends after the wedding. It's a great way to relax before your honeymoon.
Fine Foods
If you and your new spouse want to impress your guests, a reception dinner at one of the fine restaurants will give them something to talk about. Fins offers guests intimate dining with options like hot and cold sashimi, king prawns and sumptuous desserts like Lemon Myrtle Pannacotta.
If you want international flair, have some Tibetan food at Katmandu Kitchen. Himalayan Lamb Korma, Coconut Curry Prawns, Duck Curry and many other exotic dishes are served to your desired heat level. Enjoy drinks with your group in the relaxed atmosphere. The delicious meals are worth the wait.
Honeymoon Hideaways
When it's time to start the honeymoon, Mantra on Salt Beach is the perfect place to snuggle in together. Amazing views of the Pacific will greet you as you enjoy your morning coffee. Plenty of nearby restaurants, shopping and, of course, the beach, will fill your days with things to do. Dip in the lagoon pool, have a couple's massage at the onsite spa, or just relax together in your room.
Santai Retreat is another wonderful option for honeymooning couples. Thai-inspired landscaping adds to the relaxed feel of the place. Have a romantic dinner at The Spice Den restaurant on site or enjoy drinks and food by the pool. They will deliver it right to your lounge chair. Visit the onsite spa to be refreshed and rejuvenated by one of their spa treatments. Explore the beach and each other as you relax here with the world far away.
If you prefer more privacy, The Kingscliff Seaside Guesthouse is just the romantic spot you want. Rooms are filled with lovely antiques and comfortable furnishings. Wake up to breakfast overlooking the pool and garden. Each suite has it's own sitting room, perfect for relaxing with each other while you enjoy some tea. Stroll through the topiary gardens or enjoy the olive groves. This intimate setting is the perfect way to start your new marriage together.
Enjoy your wedding, your honeymoon and so many things to do in Kingscliff while you are here. You may find yourself planning to come back for your first anniversary. You will find yourself never wanting to leave this warm Australian paradise.
This article comes courtesy of Tweed Weddings, a premium Beachfront Functions Venue located on top of the brand new Kingscliff Beach Hotel in NSW, Australia.