Now that you've decided on the dress and you've settled on a wedding venue, it's time to focus on your beauty. All brides want to look their best on their big day. They want their hair and skin to glow and their make-up to look flawless. To achieve those goals all brides should know that beauty comes from within. The more you care for your inner beauty the better your outside beauty will look. Here are some foolproof DIY makeup tips you might want to consider if you want to look your best when walking down the aisle.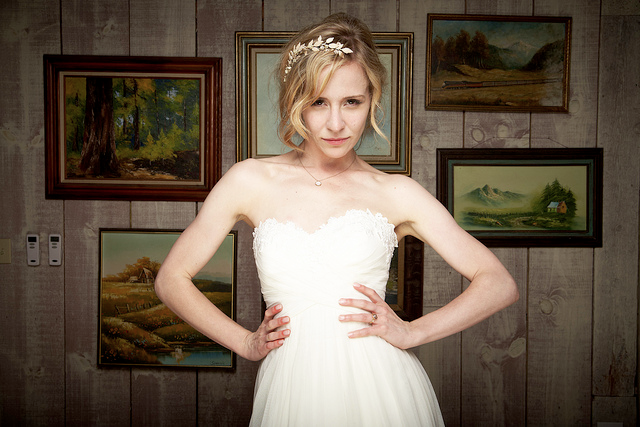 Hydration
Before testing various makeup styles and products, your body must be properly hydrated. Otherwise, your skin will have imperfections – pimples, zips, spots, and lack of glow. Water is fundamental, so make sure to include at least 8 glasses per day into your diet. If that's hard to achieve, you might want to top it off a notch – smoothies, shakes, lemonade without any added sugars are excellent alternatives. Hydrated skin is elastic and smooth. Makeup will look so much better when your complexion is free of imperfections.
Organic foundation
Many foundations found on the market are packed with chemicals and ingredients that affect the skin. As a happy bride, you want your complexion to look flawless on your wedding, and not end up with an allergy. Organic foundations are in trend these days, and increasingly more brands are focusing on manufacturing paraben-free products. Get informed and make a sensible decision. All-natural foundations are excellent on all types of skin. They contain the best ingredients and they don't charge the face, permitting the pores to breathe.
Care for your lips
All brides want beautiful, luscious lips on their wedding day. However, it is important to take good care of them with at least 2 weeks before the wedding. First, you might want to avoid any new makeup products. Don't experiment because you risk an allergy. Second, try to moisturize every night. Use a favorite lip balm or try out a homemade version of a moisturizer with almond milk, Aloe Vera, and vitamin E oil.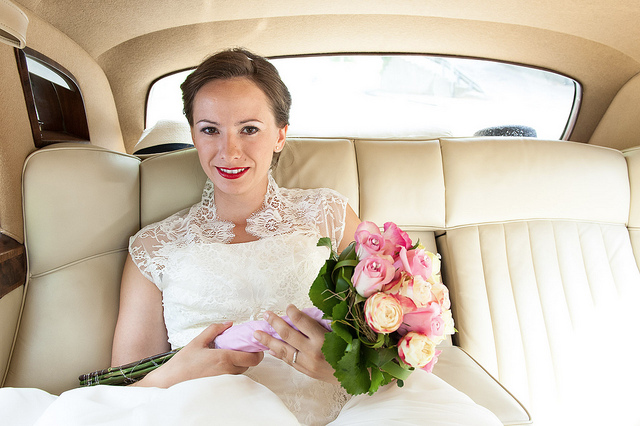 Hair glow
Beautiful, healthy hair is very important on your big day. But then again, if you're careless, the result will be disastrous. There are lots of DIY haircare tips brides might want to consider, and one of them is making themselves a hair mask. Replace your regular conditioner with a homemade mask. Grab a bowl and blend apple cider vinegar, yogurt, and honey. Stir until you get a beautiful mix and apply on the scalp. Leave the combo to nourish your hair for 15 minutes, and then wash with warm water. Use a shampoo for your type of hair (dry, oily, etc.), and then wash again. Repeat the process 2 times a week and you'll have fresh, glowing and healthy hair on your big day.
Eye and eyebrow makeup
Now that you have beautiful skin, decided on a hairstyle, and chosen the dress, it's time to focus on eye and eyebrow makeup. Brides should consult with a professional make-up artist to handle this part. Sure, you can do your make-up at home but the result won't live up to your expectations. Why? Because professionals use mineral powder products, eye shadow, and eyeliners that are meant to last for up to 20 hours. These products are either difficult to find or very expensive. Not to mention, that they have the techniques to reshape your face and make you look outstanding.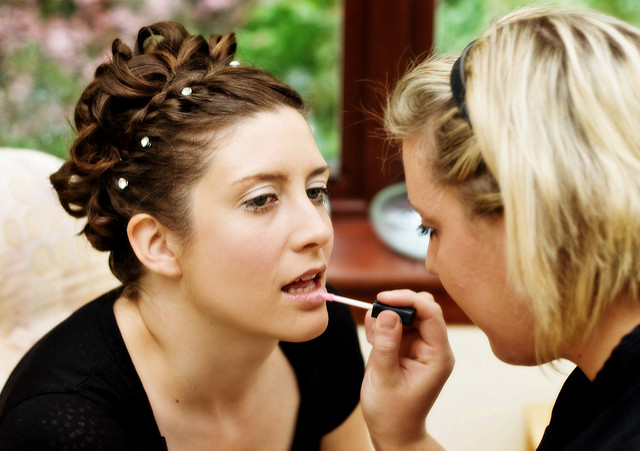 Before deciding, make an appointment for a trial makeup. Talk about your daily routine, and mention any ingredients your skin doesn't like. This way the make-up artist will know exactly what to recommend. We know that looking flawless from head to toe on your wedding day can be challenging. But then again, you must have patience. Take good care of your body and you'll look outstanding on the outside too.
Finally, consider DIY-ing your routine. Many of the best beauty treatments can be made at home. Why spend money on products that are packed with chemicals, when you can buy the ingredients yourself and know for sure that you won't experience any sort of allergy with 2-3 days before your big day.