Some brides spend a year or more planning their wedding. If you can't wait that long, though, you have a great many things to start planning. There is no need to panic. Planning a last minute wedding is possible if you are willing to compromise. If you only have a few weeks before your wedding, get ready for a roller coaster ride. Here is the ultimate guide to planning a last minute wedding.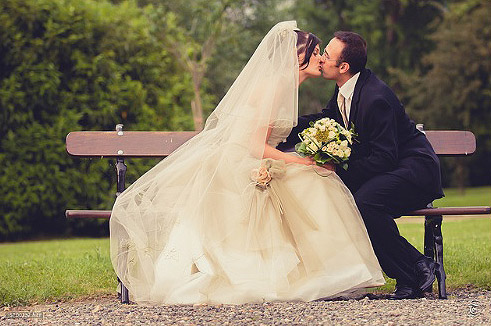 Image Credit
Be flexible on dates and times
When you want a wedding soon, you need to ensure that you are a little flexible on dates. If you want to hire people, such as caterers and venue staff, you need to work around their current schedule. Before you start making any definite plans, you should check when people are available. That way, you will get what you want for your big day.
Use natural beauty
Brides can be super fussy about their wedding photos. If you look at a range of different wedding pictures online, you will find that some people get creative with them. The truth is that the best wedding photography uses the natural beauty of the great outdoors. You don't need to hire a photo studio or anything like that. Instead, find a scenic place outside and have your photo shoot there.
Check venues for cancellations
The fantastic thing about having a last minute wedding is that you can likely save money on your venue. In the weeks leading up to your wedding, you should call up various wedding venues to see whether they have any cancellations. You might think that it is rare that people cancel their wedding, but it happens more often than you think. If you are flexible on your dates, you could get an enormous discount on your wedding venue.
Buy little extras online
One of the things that takes the most time when you are planning a wedding is organizing all the little extras for the reception. You need to buy things, such as flowers and wedding favours, to ensure that everything is perfect for your reception. Rather than spending too much time traipsing around stores looking for the perfect items, you can get them online. Order your extras a few weeks before your wedding.
Keep your guest list small
To make planning your ceremony easy, you ought to keep the guest list small. If you try to cater for hundreds of people, you will cause yourself unnecessary amounts of stress. There is no need to invite everybody to your wedding. Instead, ask the people who matter to you the most.
Get caterers who decorate
When you choose a catering company, you should look for one who will also decorate your venue for you. Many businesses offer a package wedding service. The key to planning your wedding fast is keeping things simple. If you can find someone who will decorate your hall for you, that is one less thing you need to worry about before the big day.
Keep the menu simple
Some brides spend a great deal of time stressing and planning their perfect wedding menu. The cuisine at your wedding doesn't have to be exotic; it just has to taste incredible. When you are catering for a large group of people, you have to choose something that suits all tastes. Opt for classic dishes, which everybody will adore.
Hire local entertainers
Finding the right entertainment for your wedding reception is a problem in itself. You likely have a vague idea of the type of entertainment you want. If you are looking for people at the last minute, it is wise to contact local bands such as Leeds wedding band to see whether they are free.