I really love the idea of taking your favorite cupcake recipe and making push pops. Your guests will be surprised when you redefine the traditional cupcake.
If you want to do this as a DIY project they are really easy and fun to make. The only big challenge is finding the tools to make the push pops. You can find them at Culinary Direct by CLICKING HERE.
You can add 2 or 3 layers and make sure you add something fun on top of the frosting like sprinkles or fruit. You can always add the lids so your guests can take the cake push pops home.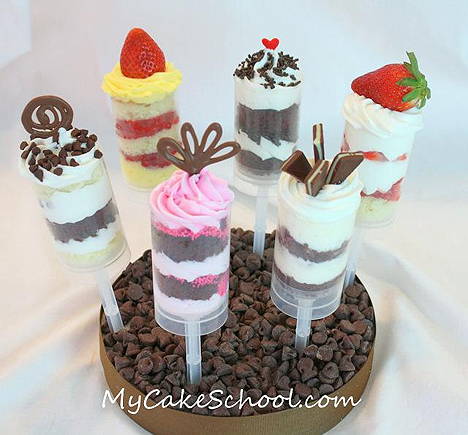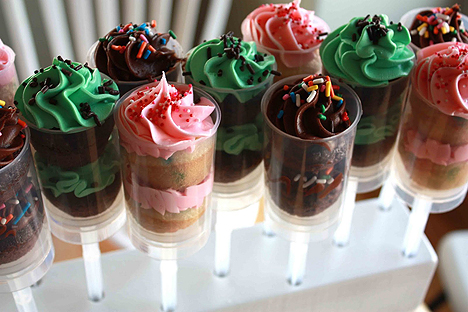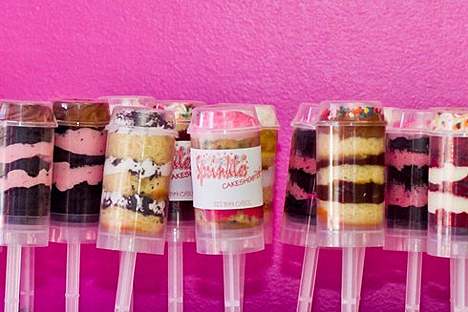 Happy Baking! 🙂
Photos courtesy of its written on the walls, gourmetmomonthego.com, weddingbycolor.com.