From paper to fresh flowers I'm crazy over wedding altars. What I love about altars is the twist you can put on it to make it your own. Here are some of my favorites I've seen recently!
This wedding stage was made by the bride's brother to resemble an old church. Don't you LOVE it!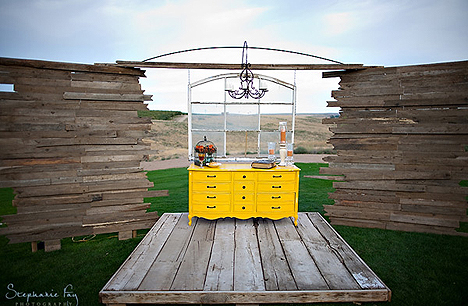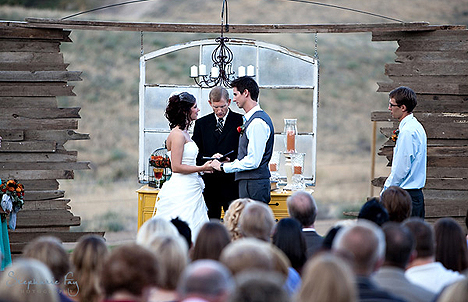 I just love this altar with pillar candles and candler. It gives it such a romantic feel.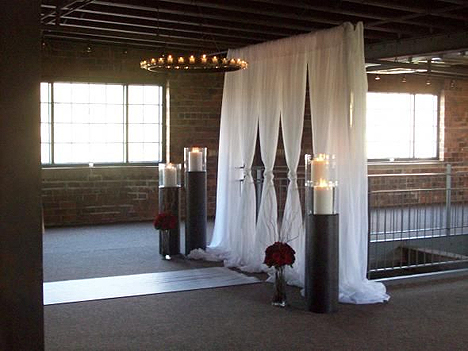 Want a great DIY project? This altar was made out of fabric and wooden picture frames!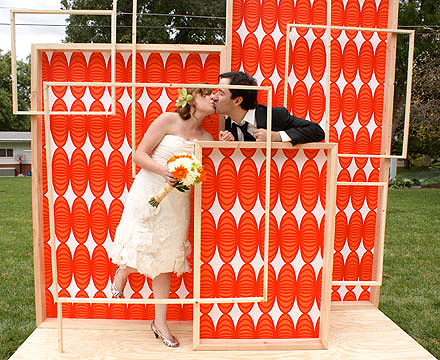 With a combination of pinwheels, kites, paper flowers, and an explosion of colors this altar is AMAZING!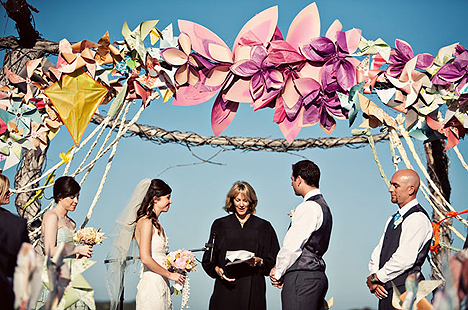 I love the detailing in this paper arch. Leave it to Martha Stewart to give us this genius idea!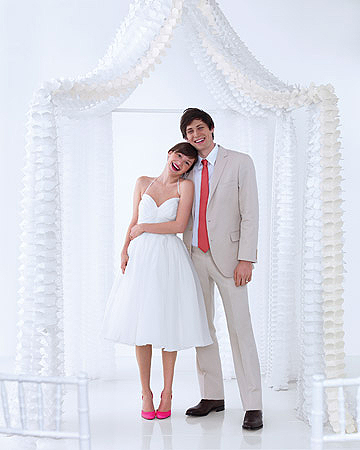 We've seen paper pompom garlands before, but I just love the colors on this one.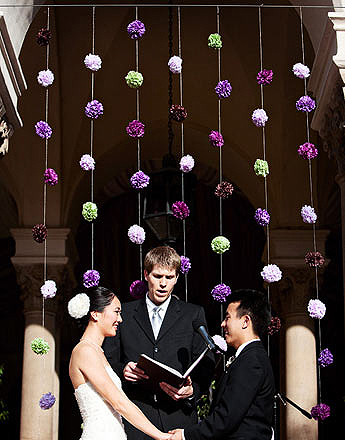 I've always loved Indian weddings. The detail and colors that go into the ceremonies always leave me breathless.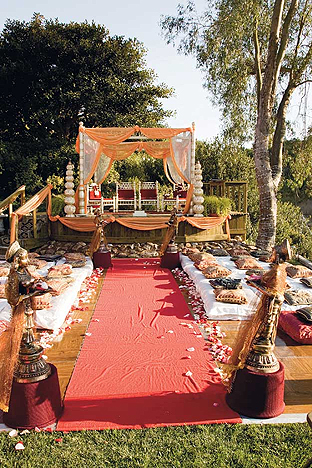 What would a post about wedding altars be without a classic and simple altar? Simple always goes a long way especially if your getting married on the beach!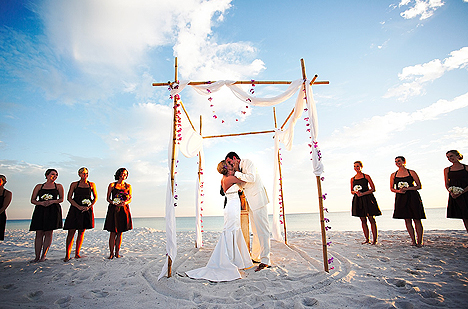 Photos courtesy of Stephanie Fay Photography, wedding bee, the knot, Green Wedding Shoes, Martha Stewart Weddings, Next Exit Photography, Bridal Guide, Gator Bride via Paul Johnston.