You might remember my post Crazy About Small Vases & Flowers! Well, we are back with some more inspiring ideas for your centerpieces. Recycled bottles can be a great DIY project or even a simple detail that will make your centerpieces one of a kind.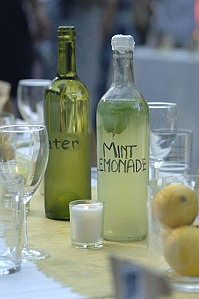 If your looking for a prettier way to incorperate drinks to your tables consider recycled wine bottles. You can fill them with water or a non-alcoholic drink for your guests to enjoy during the reception.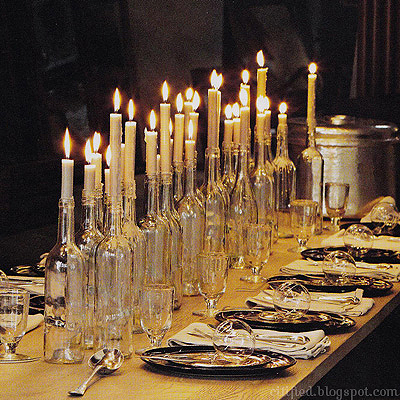 You can also use the recycled wine bottles as candle holders. Its a simple way to give your centerpieces a romantic feel.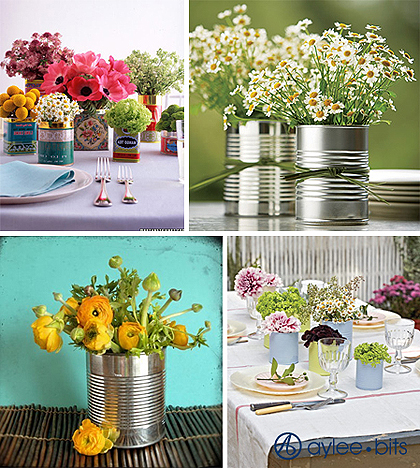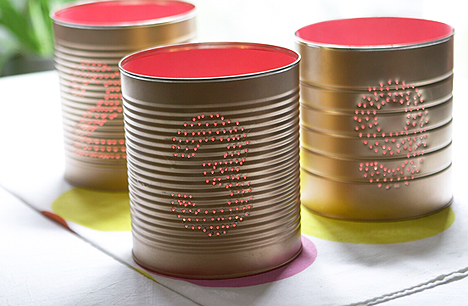 An easy DIY project is getting old vegetable cans or vintage tins and decorating them with paint, ribbon, fabric or just leaving them alone and adding flowers. You can also use them for your table numbers.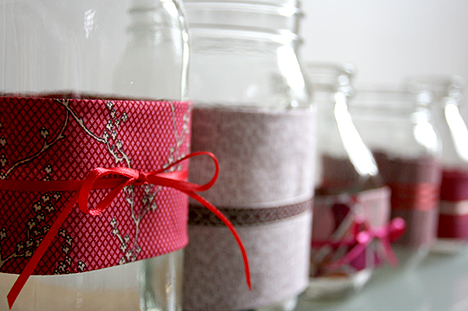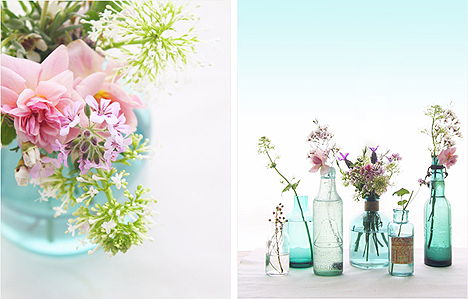 Of course you can do the same thing with mason jars and antique jars, which has been a hot trend for a few years. Mismatching them is one of my favorite ways to decorate a table with flowers.
Happy Planning! 🙂
Photos courtesy of The Bridal Solution, Elizabeth Anne Designs, aylee bits, Bride.net, 100 layer cake, crystalitarossalita.