This trend is popping up everywhere this year and I can't get enough of it. Books are a great way to personalize your wedding with something you have in common with your fiance.
Find an old Bible or book on love and wrap it with a ribbon, this is a great option for a ring bearer pillow.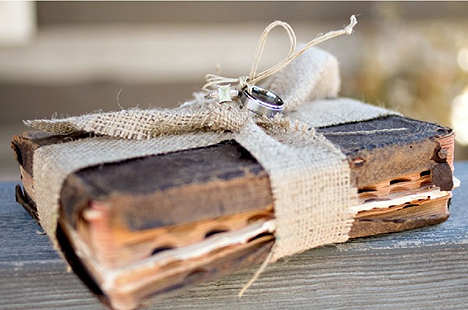 Find books both of you have read or have made a impression on you and use them as centerpieces. Don't forgot to look into books about love or poems as centerpiece options as well.
The key to this trend make sure you use hardback books.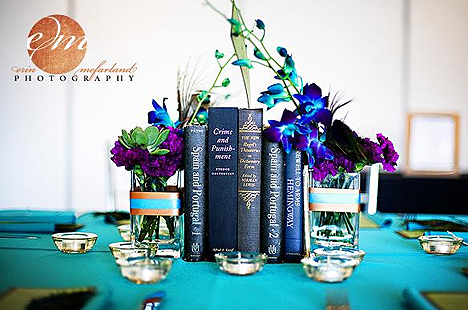 You can also use books for the table numbers. This is a great DIY project you can find on Once Wed.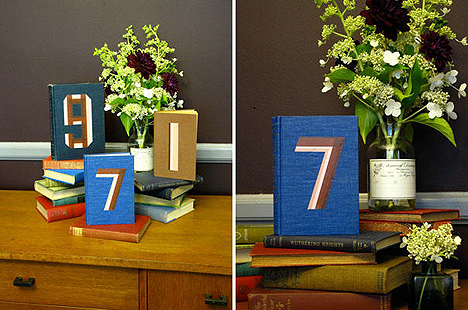 There are so many ways so you can incorporate books into your wedding day decor. You can give it any kind of look you want so make sure you find the perfect fit for your personality and wedding.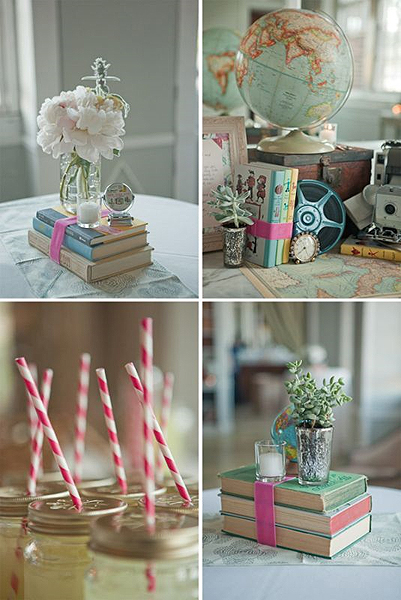 Happy Planning!
Photos courtesy of 2000 Dollar Wedding, Erin McFarland Photography via Wedding Bee, Once Wed, Wedding Bee.