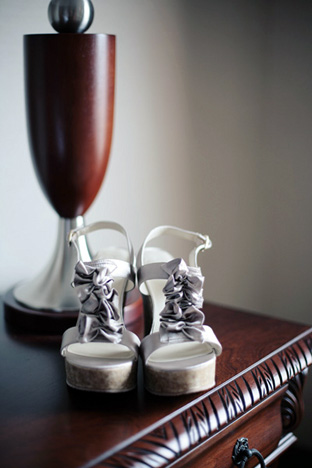 Chad and Angel had the perfect DIY wedding surrounded by family and friends. From her gown to the food nothing was left unturned when it came to putting this backyard wedding together!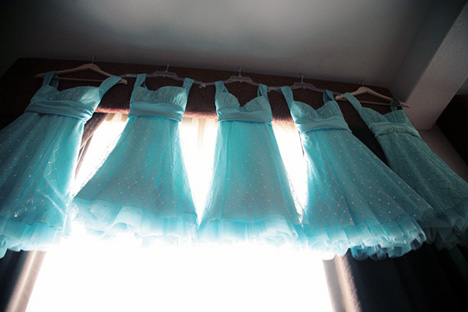 I tried on many dresses all around the city I took my mom and two bridesmaids with me from store to store, but ended up buying my dress on eBay. A never been worn – La Sosa by Pronovias, which I had Bridal Debut rebuild with my ideas, so that it would fit me like a glove.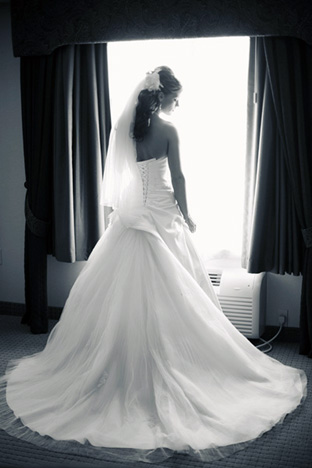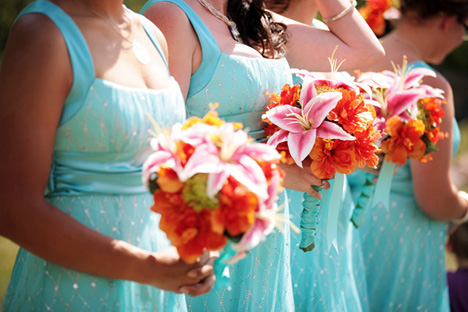 My amazing Auntie did all the flowers for my wedding. My favorite flowers are Lilies and I wanted a lot of color that would pop with the aqua dresses, so we had stargazer lilies, green spider mums, tiger lilies, and bear grass. The men were wearing simple green cymbidium orchid boutonnieres.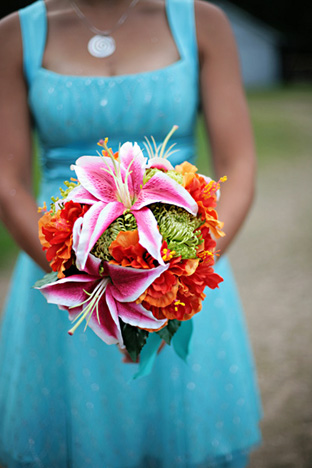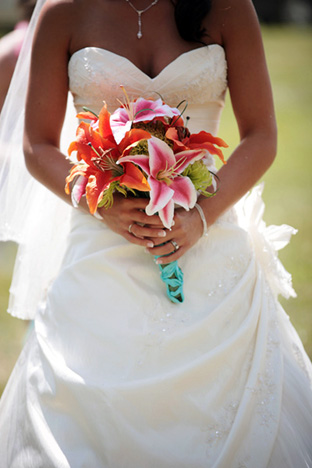 Were there any wedding traditions or new ideas you included in the wedding?
We both had our Mother and Father walk us down the aisle and had a sand ceremony as well. We poured two containers of different colored sand into a shadow box frame with our picture in it.
We also had "flower children" instead of just a flower girl and ring bearer because all of our little cousins wanted to be involved and it turned out so cute.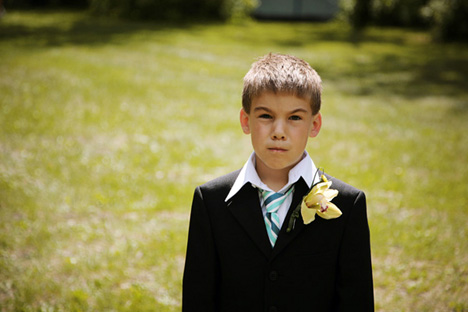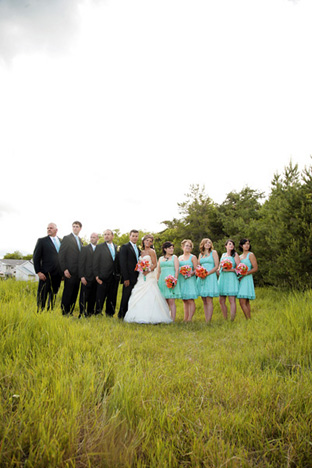 Angel and Chad decided they would design around a beach theme for the wedding. So they incorporated natural beach elements of sea shells, drift wood, sand, and rocks from the lake Angel grew up on.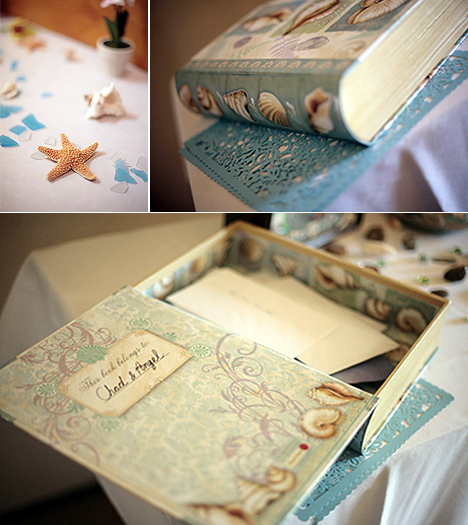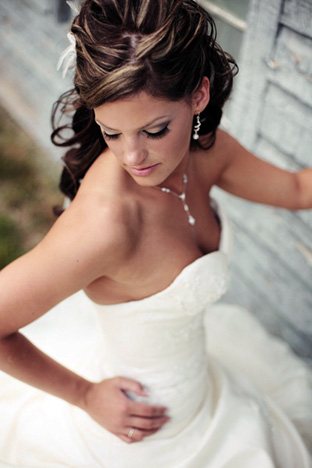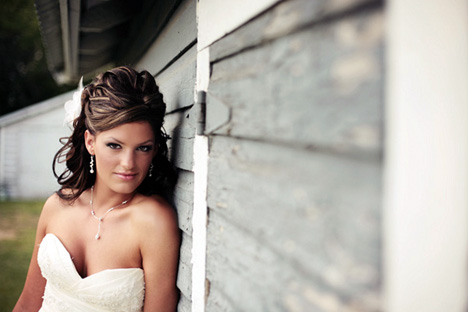 Describe the proposal. Chad told me he had a surprise for me and it was the day after my birthday so I thought he was taking me somewhere nice for dinner.
I had lived in and outside of Edmonton for about 3 years and had always wanted to go to the Muttart Conservatory (4 glass pyramids with, 700 species of plants of different temperatures and climates).
So I got all dressed up and to my surprise we ended up at the Muttart Conservatory. We were walking around the different pyramids and it was beautiful. Then we arrive at the pyramid I was most excited to see, the tropical pyramid, wonderful flowers, a fish pond, and waterfall. So Chad says to me "We have to get a picture of us in front of the waterfall, I will go find some one to take the picture". So this very nice gentleman starts taking pictures of us. Suddenly Chad takes his arm off of my back reaches into his pocket, drops on one knee, ring in hand and asks me to be his wife!!!! It was all caught in photographs, my jaw drops, face turns red, I thought was going to pass out I was so surprised! It seemed like it had been an eternity, probably for the both of us, when I finally got the words out. "YES of course I will"!!!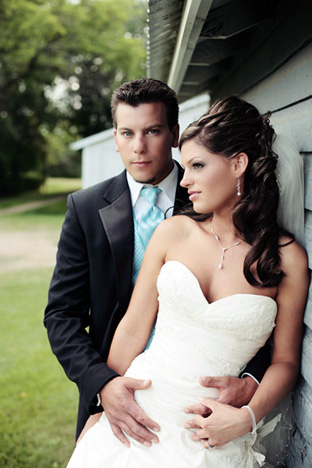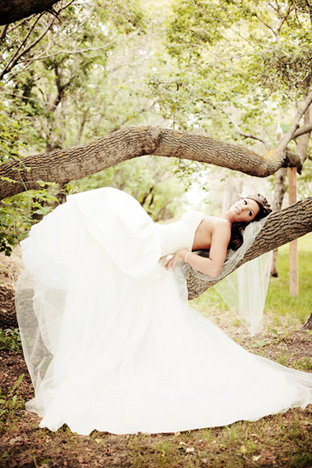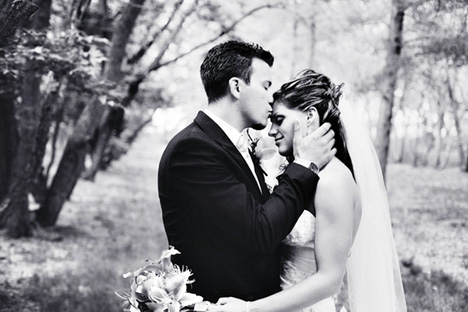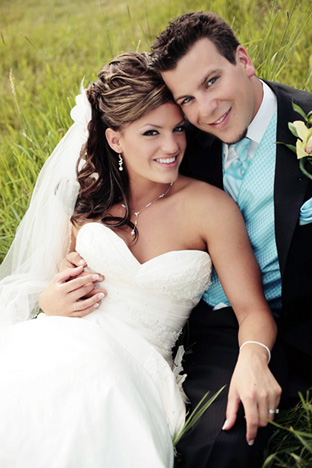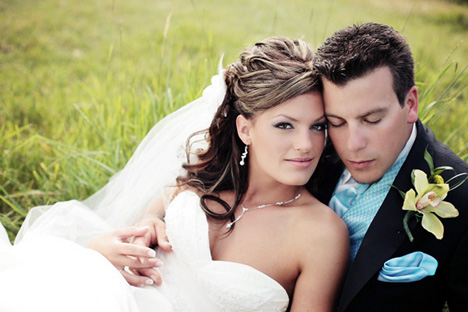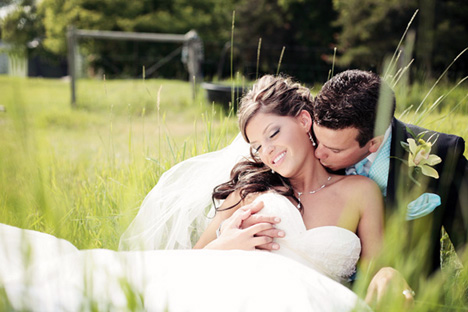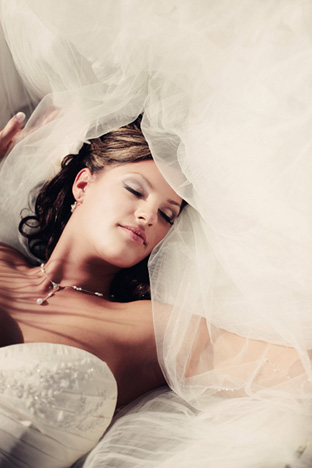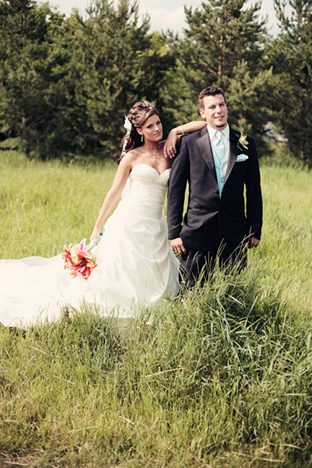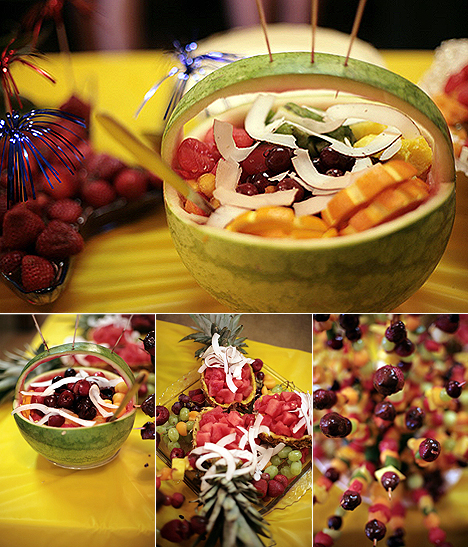 Angel's grandma and aunt made the wedding cake as well. For centerpieces each table had fruit arrangements on them.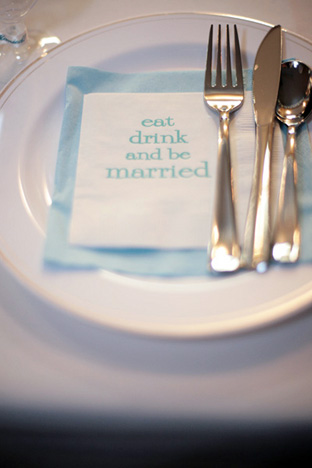 Photography: Eternal Reflections Photography
Make-up: Faces by Olive