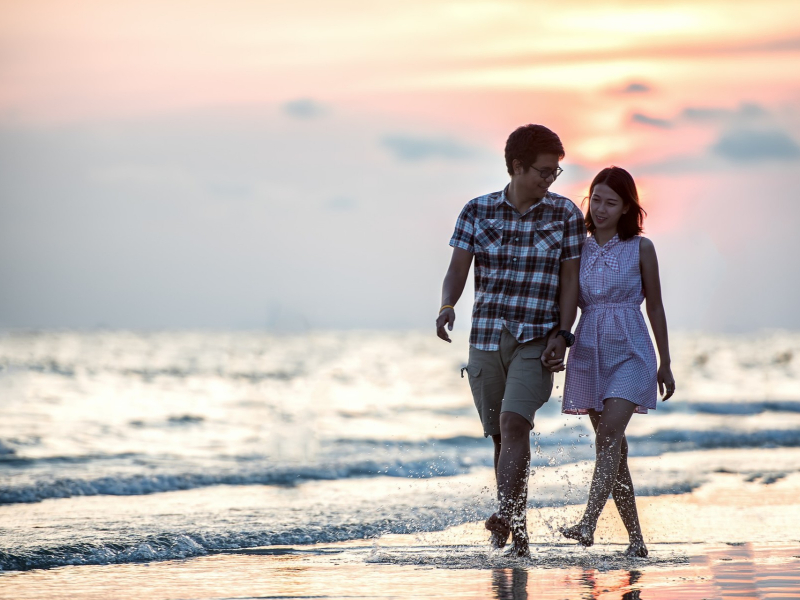 The immediate pot wedding period is the most exciting part of the relationship- when you are all done with the stress of the wedding and can finally spend some quality time with your partner. Honeymoon is the perfect time to finally relax and be in your own cocoon.
Therefore, you need to plan ahead and pack all the right things to make your honeymoon an exciting one. It is fine if you forget something, you can always buy it there but there are certain things that you definitely need.
So, you can check here, what you need to pack for your honeymoon:
There are many things that are an absolute must for many of us while we are travelling. Many people don't travel without their iPad or their books. Therefore, the first thing that you need to decide is what are the things that you need to carry with you. The second thing that you need to keep in mind is that you can't take everything and therefore don't label everything 'important' while packing your things. Only take the things that are absolutely necessary and cut back on the unnecessary things. A checklist can help you in this.
Keep All the Important Documents
Do I even need to remind you of this?
I guess not, but still if you have not thought of it intently, you should do that now. Honeymoon is all about romance and fun but you still need to make sure that you have all the important documents with you—especially if you are going out of your country.
It is always better to take a pair of comfortable and practical shoes with you—even if you are not going to be adventurous on your trip. When you have a pair of comfortable shoes, you are more likely to enjoy your trip, as opposed to when you don't have the right shoes. Therefore, do remember to take a pair of comfortable shoes to make your trip a little smoother.
Pack According to the Weather
Honeymoons are supposed to be fun and therefore people want to dress according to their choice. They tend to pack almost everything and anything under the sun, without paying any heed to the type of weather they will encounter on their trip. This is a big mistake and can leave you in a bad mood when it starts raining suddenly or the nights become chillier than what you initially expected. Therefore, pack according to the weather and not according to your whim.
Scented Candles to Romanticize Your Room
Who does not feel the vibes of love in a scented room?
Everyone does and sol will your husband. He is going to love you more for these little surprises. This is what honeymoon s are meant for and you are taking proper care of it.
Carry a few scented candles for the room and see what magic it does no both of you. In fact, you can also light them in the washroom where you two can relax and enjoy a dip in the Jacuzzi.
A Playlist of Romantic Songs
Be prepared with this one two. Make a playlist of some romantic song which you can play while having a romantic night with your husband. You should also be carrying all your hair accessories so that every day he sees a new beautiful you.
The above were some tips that will make your honeymoon a grand success before when you have nailed the packing, you can expect an awesome honeymoon.