Accessorizing your look can be so much fun, no matter the occasion! From wedding days, to special events, or just for a night out on the town, choosing the right earrings, necklaces, bracelets, scarves, and sunglasses are great ways to enhance your outfit and make you feel amazing in an instant. But when it comes to styling yourself, choosing the best accessories also depends on the natural shape of your face. Face shape matters because it gives you clues as to which accessories will accentuate your features the best. So, while some kinds of jewelry will certainly look good on you, others may not. Here are a few tips on how to tell which accessories will look good on you based upon your unique facial structure.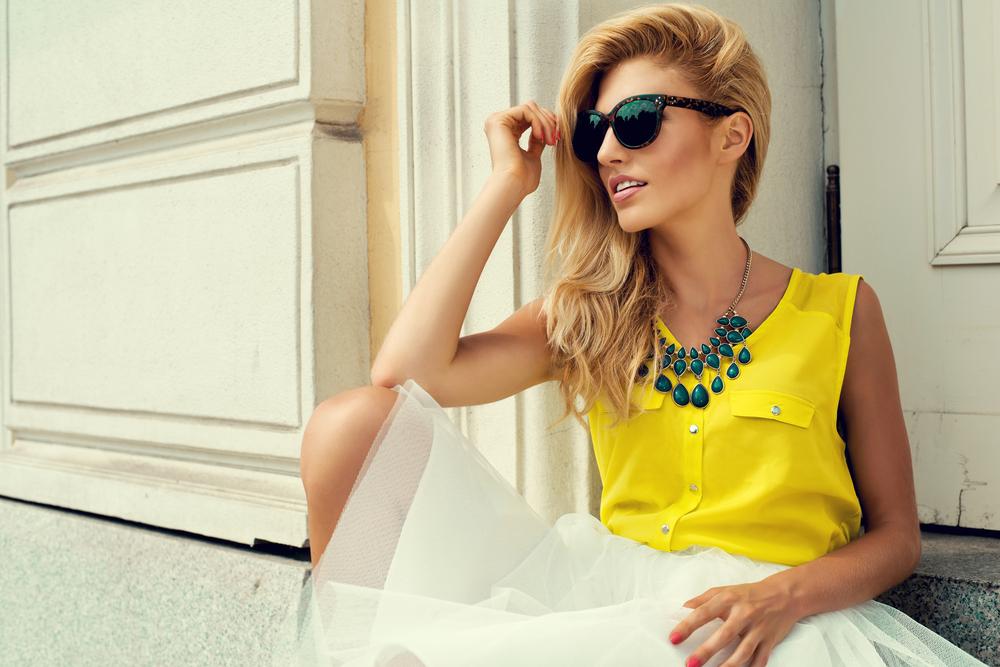 Oval-Shaped Face
As a fairly common face shape, an oval shape has more length to it than width, however this facial structure is still well-balanced and soft. Oval faces are very flexible when it comes to accessorizing and this face shape tends to work well with all types of accessories. To fully highlight an oval face, try accessories with sharp angles such as triangles or squares. Sharp edges help to add symmetry and drama to this softer facial shape. Do keep in mind that you should stay away from longer accessories such as long, dangling earrings or necklaces as these tend to make oval-shaped faces appear even longer.
Round-Shaped Face
A round face shape is symmetrical with regards to both length and width. To accentuate a round face, add accessories that make your round face appear longer. Such accessories include long, dangling earrings and long, inspiring necklaces with pendants. Elegant statement pieces such as these will give the illusion of additional length. Furthermore, accessories with square or rectangle shapes can help to bring even more balance to a round face shape, creating visual interest and attractiveness that enhances your natural features.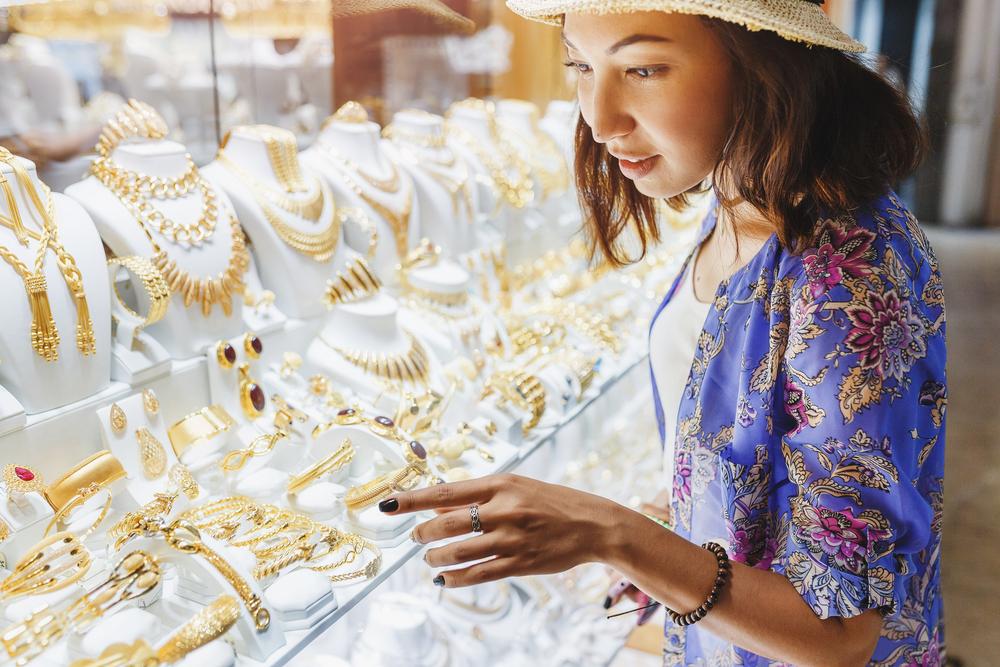 Square-Shaped Face
A square-shaped face has a very defined structure. For instance, the square face shape has a much broader forehead, cheekbones and jawline. Therefore, accessorizing a square-shaped face calls for softer accessories that will help to diminish this strong facial structure. Round, oblong or wide accessories are a great place to start when it comes to accessorizing. The same holds true for items with delicate lines or soft, feminine materials like feathers and pearls. Accessories such as these help to add curvatures that deflect attention away from the more prominent features of a square face shape.
Heart-Shaped Face
Heart-shaped faces have a broader forehead and eye area, with a much narrower chin and jawline, meeting at a definite point. This facial structure benefits from items that create length for the bottom portion of the face and neckline area. Therefore, create a focal point with dangling earrings or large chunky necklaces featuring colorful gemstones. Oversized scarves with texture are also an excellent accessory for a heart-shaped face. Look even more stylish by wearing flattering stud earrings in a brilliant color, these will certainly maximize your personal appearance.
Pear-Shaped (Triangle) Face
As the opposite of the heart-shaped face, the pear shape or triangle shape has a narrower forehead and eye area, along with a broader chin and jawline. Bring more balance and enhance the natural beauty of a pear-shaped face by wearing accessories that deflect attention away from the jawline, adding interest to the forehead and eye area. For instance, large sunglasses with colorful frames and even plain stud earrings are excellent choices for pear-shaped faces. However, avoid tear-drop shaped items which may only highlight the pear-shape further.
One of the easiest way to figure out the best accessories for you is to understand your unique face shape. Accessories are a great way to play with proportions when it comes to the most flattering look for your facial structure. Your face shape will directly influence the types, shapes and lengths of accessories that you can wear with confidence. Try any of these great tips and suggestions the next time you want to enhance your amazing features and look your very best.