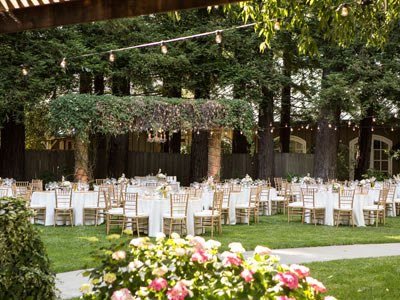 (Photo source: Here Comes The Guide)
A wedding is the construction of immaturity to maturity. After getting married a person needs to recognize the potential he can generate to make a good living. Before marriage, a person is tension free and has no burden to carry for his family. But after the wedding, a person needs to become responsible and mature to make his family happy.
A wedding is the combination of two different personalities which have to spend their entire life together. To make this relationship prosper both husband and wife must opt the suggestions and recommendation of each other. There should have a sacrificing ability between them so that they can let other person's decision overcome there's. They must know each other and have a great bond with each other to make their life happier.
But first of all, a person needs to concentrate on the wedding reception. It is the border between two different lives so must be celebrated with enthusiasm. The arrangement of a wedding can be complicated, but if you follow some steps, it can be beneficial for you. There are seven rules and steps to be followed to make an outdoor wedding attractive.
1- Makeup
Makeup has become a part of every woman's life no matter she is a student, working-woman or a housewife. Without it, you feel incomplete, therefore, prefer to apply it no matter you have to go somewhere or have to stay at home. It has a significant impact on our daily lives and in such circumstances talking about the makeover for your wedding which is the most important day of every girl's life then it has utmost importance. So your makeup must be at its best at your wedding. You may use facewashes, primers, and other accessories to look bright at your wedding reception.
2- Decoration
Though the staff helps you a lot with the decoration you should prefer your recommendation over theirs. The flowers and other decoration pieces must be chosen according to the choices of the couple.
3- Wedding date must be initially investigated
It is very important to decide a wedding day. You must be responsible and active while deducing a wedding date. Many times there are chances of another event at that say. There may be another event at the venue you decide or there can be any national event which can affect the traffic. These events can not only waste your time but can even make your struggle done for the wedding event worthless.
4- Take advantage through your credit card
In a wedding you may have loads of expense, this may get you some surprise like honeymoon ticket for free.
5- Cut your guest list
To avoid high expense you may eliminate some guests from your list.
6- More entertainment
To entertain your guests you may arrange a cocktail or a band for an extra hour.
7- Meal plan
You must plan for the dishes and their variety according to your budget.
These invitation templates can be very helpful to invite your guests. Have a look at them here.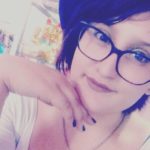 Author Bio: Ilse Frank is the mother of two little boys and is an amazing wedding planner. She is obsessed with wedding traditions and all the customs. She regularly posts athttps://www.temploola.com/.