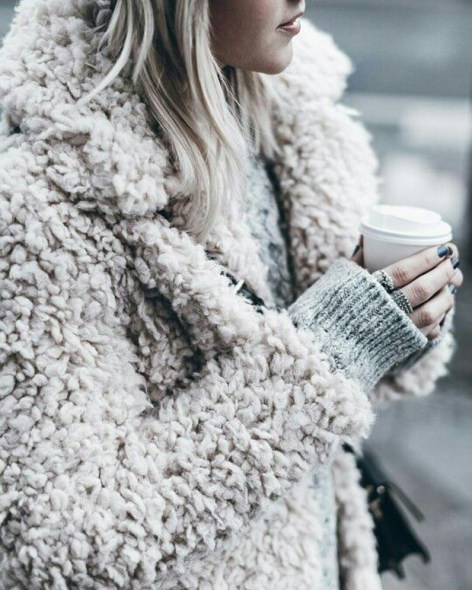 As the frigid winter air starts to permeate the atmosphere, fashion elements begin to shift. Rather than wrapping our bodies in t-shirts and shorts, we dress in sweaters and bulky layers to shield any exposed skin from the frosty elements of Mother Nature. Just because we're swathed in blankets of clothing, doesn't mean that modeling that latest trendy jewelry is out of the cards.
What matters here is selecting pieces that are suitable for the season of snow, mistletoe, and nights beside the fireplace. Not only do you want to add pieces to your collection that will pop against sweaters and jackets, but you also want jewelry that won't snag your clothing. To spice up any winter ensemble, here are some tips to help you accessorize this season.
Rich, Colorful Hues
When it comes to fashion trends in the apparel world, grey has been dubbed as the new black this year. While the color can certainly be an easy selection during the dreary winter season, bold colors have stolen the spotlight on the runway as far as jewelry is concerned. Add a spark of glamour to your ensemble by complementing your grey-hued outfit with vibrant-colored jewelry. If you prefer a more minimalist look, you can easily pull off this trend by adding a pop of color with gemstone accents on a Necklace, Diamond bracelet, or earrings.
Get Inspired by Layers
There's nothing more satisfying that exercising some creativity on a particularly chilly afternoon by bundling up in apparel that combines various colors and textures. Whether you're on your way to the office, sipping on a cup of hot chocolate with a friend, or gearing up for a girl's night out, layering your jewelry in the same manner with which you layer your clothing is all the rage this season. Not only will you feel snug, but you'll be the recipient of many compliments. Here are a few ways to layer pieces of jewelry.
Necklaces: Pile on a

few different necklaces, each sporting a different length for

dramatic effect. To make this style truly your own, try fusing

together pieces with contrasting styles.

Bracelets: Stackable

bracelets are a highly in-demand look that's easy to recreate.

Simply assemble a mixture of bracelets – from jeweled bangles to

leather cuffs – and stack them on top of one another.

Rings: Whether you

combine midi-rings with regular ones or you prefer fitting multiple

fingers with a different style band, stacking rings can create an

alluring textured effect that will brighten any frost-bitten day.
Stay Trendy
Fashion trends are known to be cyclical, meaning there's probably old pieces of clothing and jewelry that can easily be recycled to keep up with the modern fashionista. This season, big is back in style – from over-sized knit sweaters to large pieces of jewelry. If you want to pull this look off flawlessly, try pairing big earrings with a large ring. Combining the earrings in this scenario with a large-sized necklace will be a bit of overkill here – keep it simple and charming.
Outshining Old Man Winter
There are several factors to consider when selecting the right jewelry for your ensemble this winter. For example, don't lose sight of your skin tone when striving to pull off a trending color. Lighter skin tones are typically complemented by silver-toned jewelry versus warm skin tones, which look great in gold. The best part is, each of these winter styles can be customized to reflect your own personal style!
Photo courtesy of sarahsarna.com.