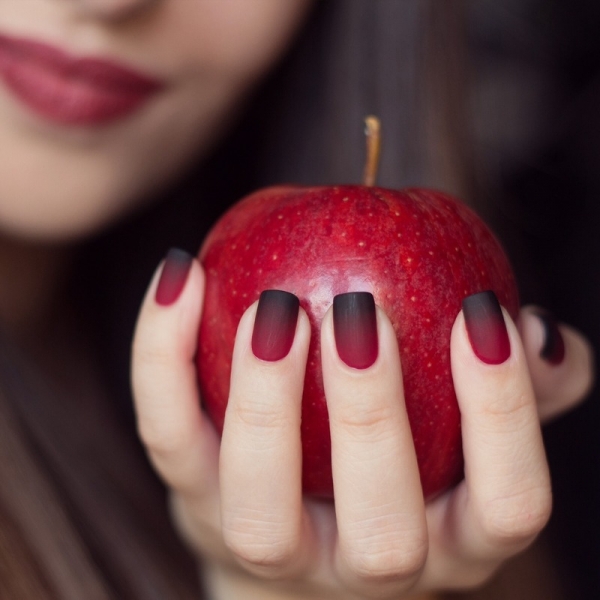 Nail art is one of the hot favorite beauty treatments for manicure lovers today. Making your nails look beautiful is certainly not a casual affair anymore. Nail art is certainly about artistic expression and it takes hours before you could come out of the salon with dramatic nails that steal the attention wherever you go. Nail art has evolved over the years. It is no longer just a French manicure or floral accent. Today, instead of choosing the nail polish color first, fashionistas are looking for nail art designs of different types to complement their mood and flaunt their fashion sense.
Today nail art is a craze among the hip and happening crowd. From chrome finishes to colorful stickers to swanky decals, the diverse ways of personalizing your nails never meant so much fun and endless enjoyment. Just like nail polish colors, it is believed that nail art would be having its own trends every new season. Here are a few nail art ideas that are in vogue and would be just right for this fall. You could stay well ahead of the competition.
The fashion-conscious and the fun-loving women have always been experimenting with their hair by using different colors and extensions like long, short or tape extensions.  Now is the time, for them to create some magic with nail colors and amazing nail art.
Scarcely There Art
You could go for this look if you prefer a more conventional look or maybe if your job demands relatively more formal-looking nails. You could boost your style quotient by adding just a simple metallic tape or just a few small decals. This certainly is a cool way of customizing your manicure yet not going excessively overboard. Simple stripes and studs could be a good way of personalization beyond the elementary color selection.  Stars are currently very much in vogue in the world of beauty. Stay abreast with the latest and opt for a barely there nail art while embracing a few stars in your nail art.
Multi-Colored Nails
You could try the hot favorite multi-colored nails trend. You must consider keeping all the colors at least, remotely related. This implies using different tones of the very same color or you could alternatively choose colors which are different but extremely complementary. Color blocking is a usual concept and meant mostly for the people who are quite fickle-minded or indecisive about which nail color to wear. There is nothing seasonal or new about the concept of color blocking. It is a wonderful way of flaunting your hot favorite tones.
Ombre Nails
It only took a little time for the ombre madness to get extended right from the hair to the hands, nails to be precise. Ombre nails would be allowing you to go on experimenting with diverse colors at once yet things could look pretty wearable and classy. Moreover, neutral but flashy stars, sequins, and glitter help incorporating a splash of color while keeping things relatively neutral. If you have a soft corner for the dazzling glitter trend yet you wish to choose somewhat understated elegance, consider adding sparkle and glitter to your nails
Odd One Out
This is a super-wearable nail art. You would be using the same nail polish in all your fingernails but one. This would be the odd one out or the feature nail. You could break the monotony with this totally different colored nail. The odd one out is usually made to look striking by using a complementary glitter or sparkle on the feature nail. You could use a metallic hue to make dark colors such as navy blue, grey, or black look even more stunning.
Conclusion: Make a Statement with Messages
There are numerous nail art types the fun-loving young woman could choose from depending on her mood and the occasion. Nail artists have always been demonstrating boundless creativity and coming up with striking and innovative nail art that is truly mesmerizing. Until a few years back, it was unimaginable that your nails could look so amazing and that they could attract so much attention. Today even phrases and words are finding their way to nail art. You could be spreading some sweet messages with the help of nail art by writing across all your fingernails or just on your accent nail. Obviously, one can't consider a sweeter way of conveying a message rather, making a statement.
Author Bio: Nina Francis is a fashionista and a blogger. She has been posting interesting beauty tips, fashion trends, latest developments in the world of aesthetics including nail art, hair colors and hair extensions such as the tape extensions.
Photo courtesy of Nails.