People getting married usually give themselves plenty of time for planning the big day. That's why we get invitations for weddings which aren't taking place for at least another year or so. However, in some cases, people don't want to wait around and would much rather tie the knot quickly. If you've found yourself in a situation where you have to plan a wedding in just a month, here are some things you should prioritise and how you can keep stress levels low.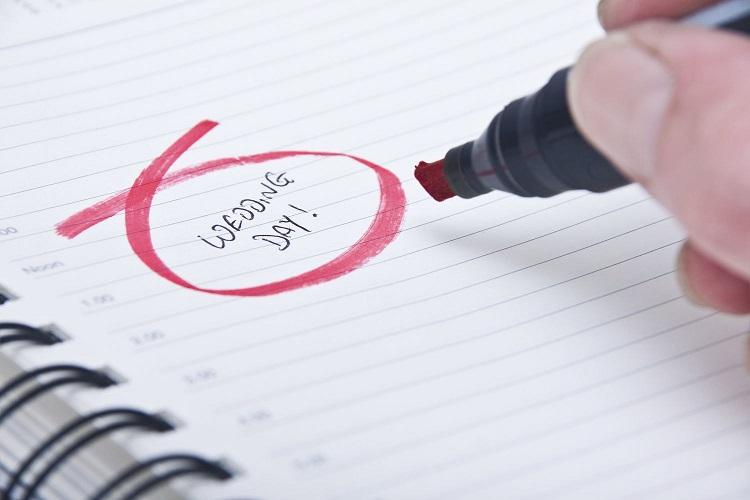 Think about the top three things
With any wedding, the three things which are usually most important are how much you are going to spend, who you are going to invite and what type of wedding you want to have. No matter what time constraints you are under, you're going to need that information. Since you're planning the wedding at such short notice, be prepared for some of the potential guests to reject the invitation due to not getting time off work or having other plans (particularly if it's a summer wedding). Your budget is also a very important factor, especially since you don't have much time to save up for the occasion. Sit down together and work this out, as well as the theme and overall style of the wedding that you want.
Choose a venue
Without a venue, you'll find it difficult to get married on the date of your choice! The easiest venue for most people is a church, since the vicar or pastor will already be there and can conduct the ceremony. However, you can get married anywhere you want, as long as you have a registrar to take care of the legal side of things. Your back garden, your favourite beach or a hotel of your choice are all popular options with people getting married with little time to plan. Trying to get wedding venue hire in Melbourne at short notice can be difficult, but you just need to dedicate a couple of hours to phoning different places and being flexible with your dates.
Tell people are soon as possible
As soon as the date is finalised, tell people as quickly as you can. Sending out invitations might be the traditional way to go about things, but you might need to send them a text or pick up the phone in order to save that extra couple of days. Send out invitations too so that they have a memento of the occasion, but spread the word as soon as possible to avoid disappointment. This is particularly important when choosing bridesmaids and other members of the bridal party. This will give people as much time as possible to arrange time off work, childcare, travel arrangements and anything else they may need.
Get a wedding planner
If the budget allows it, save yourself the extra stress and enlist the help of a wedding planner. If money is tight and you can't afford a professional, your family members and friends will probably love to get in on the action, so don't waste any time delegating tasks over the next few weeks!