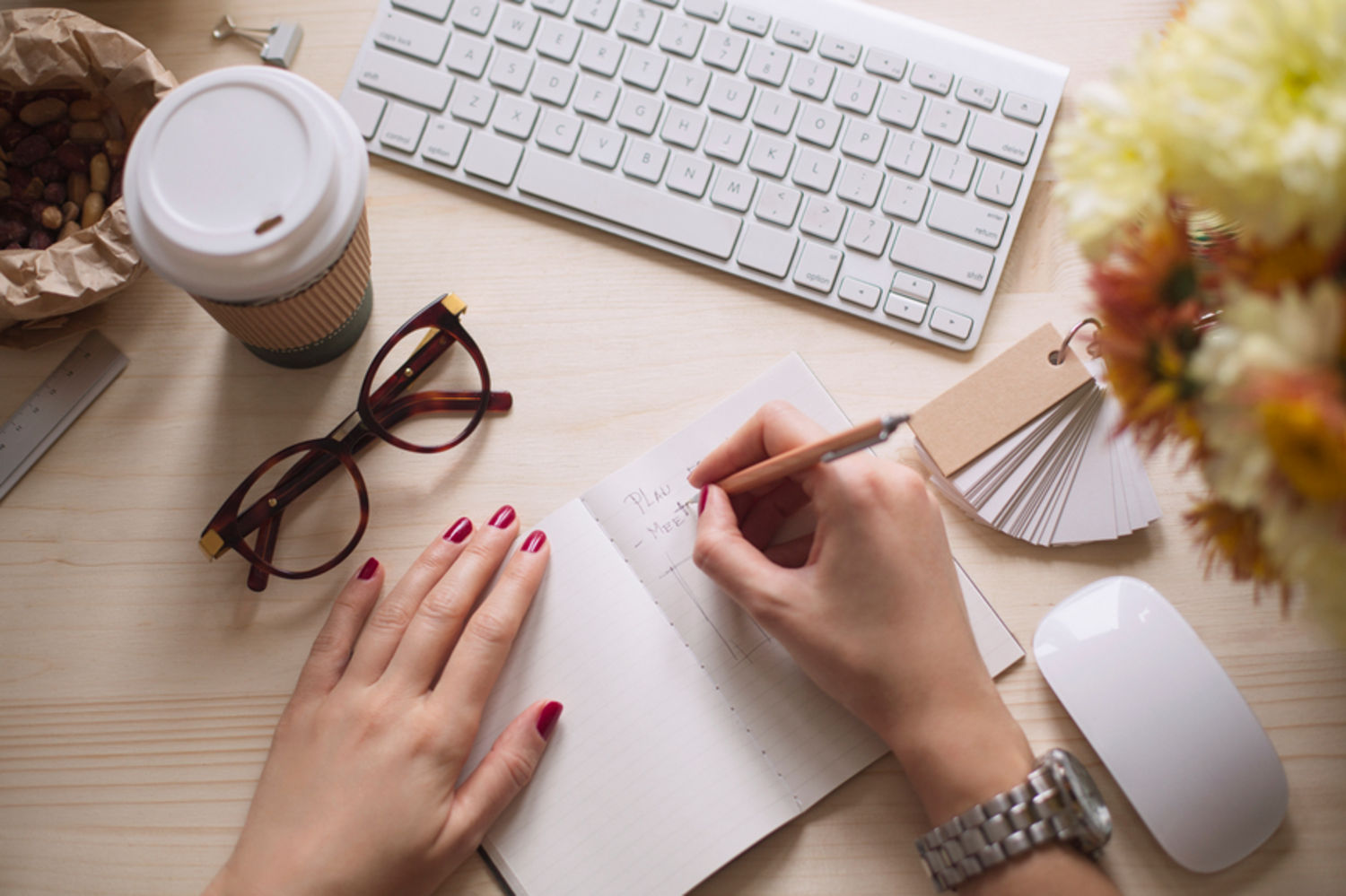 It's no secret that planning a wedding can be stressful and expensive. After the excitement of your engagement, you're then left with trying to figure out what sort of wedding you want.
To make things a little easier and relieve some of your pre-nuptial stress, here is an A to Z of wedding planning, to make sure don't forget anything.
Aisle – Your aisle sets the theme of your wedding and is the focus of your ceremony, so don't forget to add those little touches to the aisle to make it extra special.
Budget – Your budget is crucial and should be set early on. However, whether you have a big or a small budget, it's easy to spend too much. To avoid this, list the essentials and talk about where you can compromise.
Capture – Your photographer is responsible for capturing the emotion and ambiance of your day. Do you want film, smoke bombs or something different? Knowing in advance will help you pick the right photographer.
Decor – When planning your decor, think about your styles and personalities. What are your favorite colors? Do you like modern or traditional? This is where you can get creative.
Entertainment – Whether you're planning a relaxed boho affair, or something more lavish, entertainment is important. This could include making smores, choreographed dances, a brass band, performers or fireworks.
Favors – Favors are a great way to thank your guests, but they can also add to your decor. Consider cacti and other plants for nature inspired wedding, luggage tags if you're getting married overseas, or goodies like miniature versions of your favorite tipple.
Guest Book – If a traditional guest book isn't your style, ask your guests to create a time capsule and write a message for future anniversaries, put out a wisdom jar where guests can leave their marriage advice, or ask your guests to contribute to a piece of art.
Heritage – When you get married, you're also joining another family. You could pay tribute to both of your families and embrace their culture or history through the use color, clothing, decoration, music or food.
Inspiration – Planning a wedding a huge undertaking, so it can be daunting to know where to start. To help, create wedding boards on Pinterest or start a scrapbook, so you can keep all of your ideas in one place.
Jewelry – Your wedding rings are one of the most important pieces of jewelry you will ever buy, so plan in advance. You could buy a wedding ring set, select different designs or even create your own rings.
Keepsakes – Your wedding day is bound to be one of the most important days of your life, so create a keepsake box where you can store your wedding day treasures. This could include an extra invite, pressed wedding flowers, confetti and place cards.
Legalities – You don't want to get to the big day only to find out that your venue is not certified to perform legal ceremonies. Check in advance so you can apply for your marriage license or make alterations to your wedding plans.
Marriage Officiant – Who you want to perform your ceremony is important. Do you want a religious official? A judge or justice of the peace? Or how about a family member or friend?
Numbers – The number of guests you want may depend on your budget, but whether you want 20 or 200, it's easy for numbers to grow. To stick to that figure, aim to cut out groups (e.g. colleagues), to avoid arguments and hurt feelings.
Other Half – The stress of weddings can put pressure on any couple, so don't forget to remember why you're getting married. Do things to show your partner you care, like date nights and romantic surprises.
Preparation – If you're prepared for anything that can go wrong, then you're going to avoid a lot of wedding day stress. Pack a little bag in case of a ripped hem, broken heel or mascara runs.
Questions – You're going to be asked a lot of them and you'll be asking a lot, too. To help, jot down any questions you need to ask before meeting to discuss your catering, flowers, etc.
Regime – With the stress of wedding planning, you need a regime. To enjoy your day, you'll want to look and feel great, too. So, moisturize regularly, drink lots of water, and de-stress with exercise or meditation.
Stationery – When it comes to weddings, there's a lot of stationery to remember. This includes invites, RSVPs, menus, schedules and programs, place cards, seating plans, and thank you notes.
Transport – You've chosen a venue – congrats! – but you need to plan how you'll get there. Whether you're flying overseas, are dreaming of a vintage car, or horseback, planning ahead is essential.
Unique – As individuals and as a couple, you're unique, so your wedding should be, too. Think about the little things that will make your wedding stand out, like childhood photos, personalized games, or an alternative wedding cake.
Vows – One of the most important parts of your ceremony are your vows. Writing your own is a lovely way of showing your other half how much they mean to you, a chance to mention precious memories and make personal promises.
Wishlist – Wedding gifts have changed a lot over the past few years, so give yours some thought. Do you want a gift registry? Would you love your guests to contribute to your honeymoon? Or maybe you'd like to donate to an important cause?
X's – X is for kisses! Your first kiss as a married couple should be a romantic occasion, but it can be nerve-wracking, too. Moisturize your lips and freshen your breath beforehand, for a perfect first kiss.
Yum – Food is a huge part of any wedding. Do you want a formal sit down three-course meal? How about a relaxed picnic? Or why not have some fun with fast food trucks and cotton candy stands?
Zoom – Before you know it, you'll have finished planning and your day will be over. So remember to stop, relax, take a look around and enjoy it!
P.S. Don't forget dresses, suits, bridesmaids and your honeymoon, too.
Photo courtesy of Glamour.