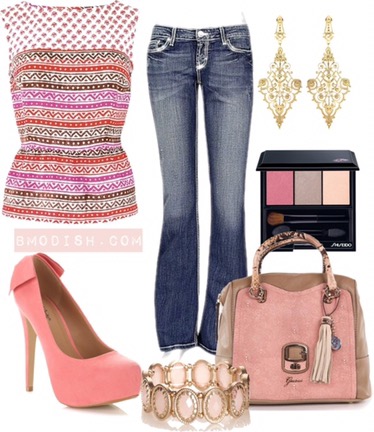 With the sun shining brighter and temperature soaring higher by the day, there is a clear indication for the summer's arrival. Monsoons are far away to give us some relief from the scorching heat. But, this is what the climatic conditions are all about. You must learn to adapt to the changes for making a living. Wearing the right clothes is crucial to stay relaxed and airy during the summer season. Speaking of summer clothing, there are certain Indian outfits that can well be considered appropriate for the summer season. Be it shirts, skirts, or other attires, there are certain points to consider when shopping for a summer dress. Let us have a look:
The Best Dresses For Summer
Summer is the time when you can wear those cute and free-flowing dresses. You can opt for sleeveless Indian attire, with shorter hemlines. These dresses can be worn casually during the scorching heat of the day. You can mix-and-match them with some cool lowers for the evening parties. Pastels, floral prints and kitschy prints are the best options for the summer. When it comes to beach outing, maxi dresses are best to create a beach vibe. For a sultrier look, opt for a knee-length shirt with micro pants to chill out during the summer season.
White And Light Colors Are The Best Options For Summer Clothing
When it comes to picking the right shades for summer clothing, nothing matches the scenario better than white. Then, there are also lighter shades of pink, blue, green and yellow that appeal much for summer clothing shades. However, none can be compared to white shades. White-colored clothes are reflective enough to keep the sun rays off your body and provide a cooling sensation. Also, white is considered to be the most calming color that helps in creating a feeling of relaxation during the scorching heat.
Traditional Indian Outfit During Summer Events
When attending parties and functions during the summer season, girls can opt for salwaar kameez, a traditional Indian outfit for girls. Salwar kameez is light in weight and you can carry it off easily. Those who wear sarees, opting for the handloom choices is a great idea. These are lighter and provide a certain ease in carrying the attire during summer. Also, prefer to go lighter, with the embellishments.
What About Denim?
Of course, you can wear denim during the summer. But, when it comes to the fabric and the color, go lighter with the choice. There are special summer denim available these days. Look for cotton denims in pastel hues like, peach and yellow to make your summer days cooler. Also, those flared pants of the 60's are making a comeback. They can be a great addition to your summer wardrobe. Wearing a cotton salwar, with a denim summer jeans trouser can be a perfect Indianized summer outfit.
When it comes to summer wear, there are lots of variations available in regard to Indian wear. Pick the fabric and color shades carefully to enjoy a comfort ride through the scorching heat.
Author Bio: Stella Morrison is a fashion designer. She has her own boutique showroom that exclusively showcases Indian outfits according to the seasonal changes.
Photo courtesy of bemodish.com.