Thailand beach weddings are perfect for couples who want a luxurious setting of natural beauty. Many of the top beach wedding destinations in Thailand offer secluded sections of the beach surrounded by nature for an enchanting wedding that won't be interrupted by the outside world. There are also wedding locations that aren't so secluded if you're not keen on going too far away from the resort or civilization. If you're interested in a Thailand beach wedding, here is a list of the six best beach destinations for marriage in Thailand:
Koh Samui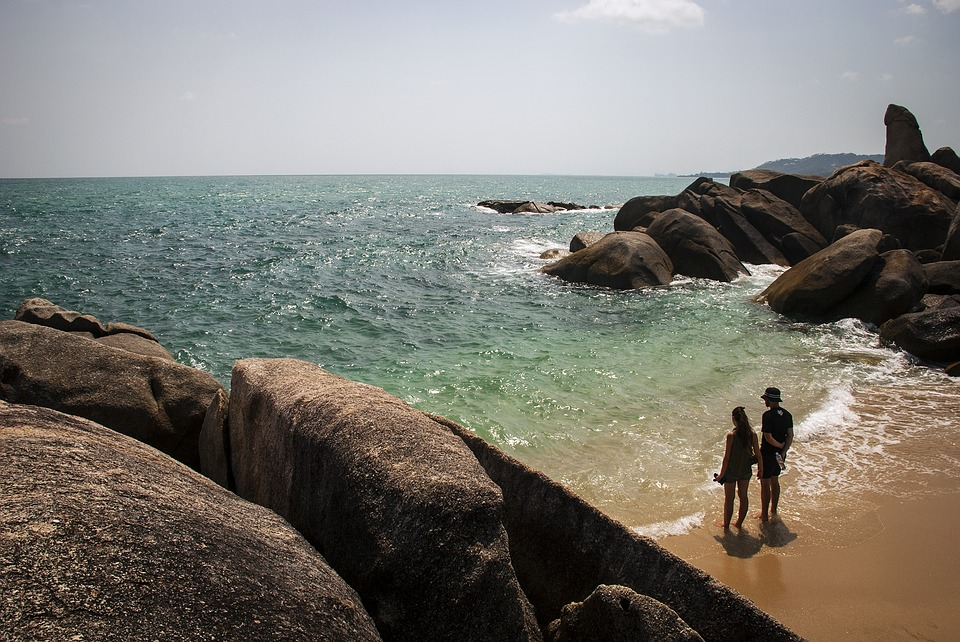 A popular wedding destination and boutique beach resort, Koh Samui is ideal for planning a wedding in Thailand. Koh Samui, the second largest island of Thailand, is filled with palm-fringed beaches, swaying coconut palms, mountainous rainforest, and luxury beach resorts. This location is perfect for those who want to host a stress-free occasion in which they can focus on their loved ones.
Some couples choose to have a beach wedding in Koh Samui for a relaxing event. You don't have to be Buddhist or Thai to have a traditional Thai wedding. Several western couples have chosen this type of wedding in Thailand for the full cultural experience. A traditional Thai wedding tends to have a more tranquil vibe than a western-style wedding as well. Or you could find balance between a western and a traditional Thai marriage.
Phuket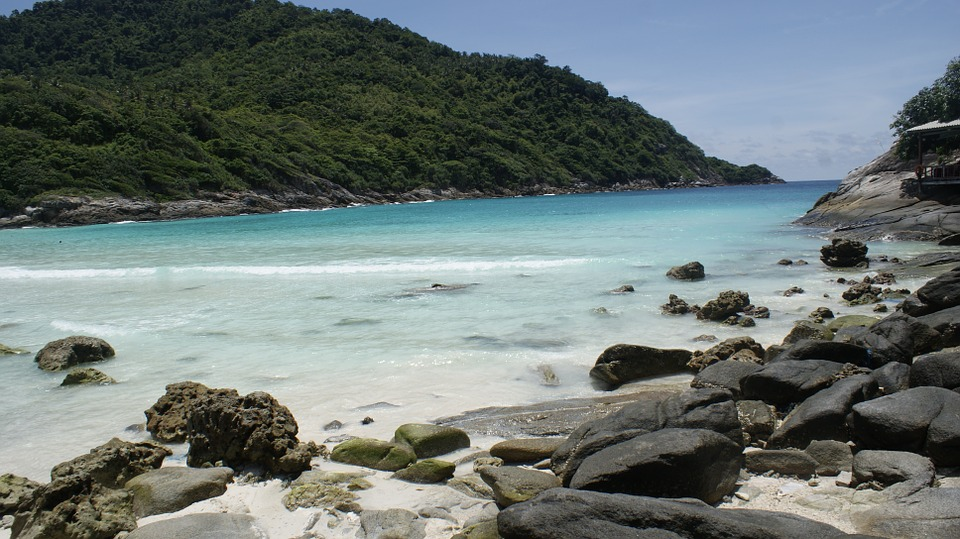 Phuket is the biggest island in Thailand and has a wealth of beaches to choose from. Popular beaches for weddings in Phuket are Bang Tao, Naithon, Laem Singh, Surin, and Layan. These beaches are clean, quiet, and offer many accommodations. Bang Tao is a four mile long beach with a resort in the center. For the more secluded section of the beach, head north. Laem Singh Beach is located in a hidden bay, making it feel like a secret beach. There are boulders scattered on the beach and palm trees hugging the coast.
This island also has many private luxury villa rentals for those who want more privacy during their wedding. The villas also serve well as a honeymoon destination if you don't want to travel far after the wedding.
Krabi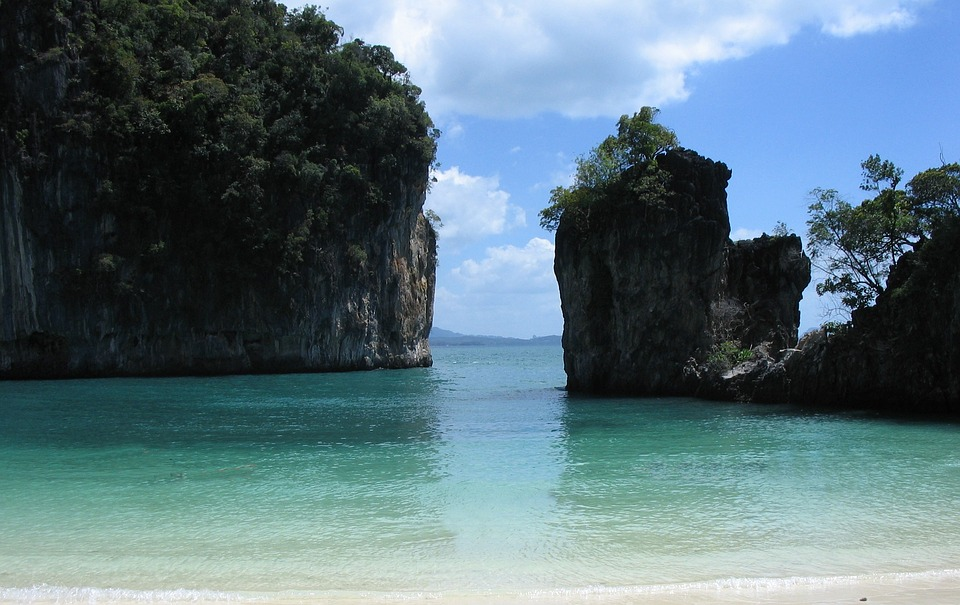 A resort province located in southwestern Thailand, Krabi is one of the best wedding destinations in Thailand. What makes Krabi special is its assortment of tropical paradise islands, limestone cliffs, and turquoise water. It also features Talay Waek, a parting sea. Small secluded islands in Krabi that are perfect for weddings are Bamboo, Lanta, and Nok. Popular beaches for weddings in the resort province include Ao Nang, Phra Nang, Nopparat Thara, and Railey.
Hua Hin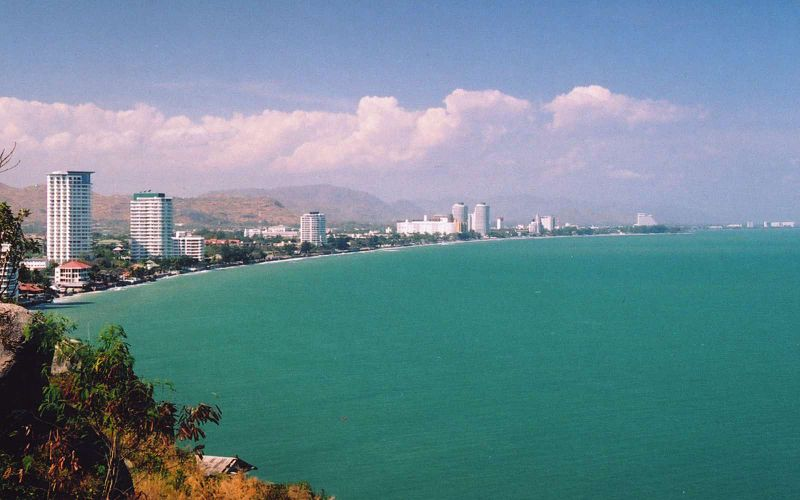 © Ahoerstemeier / Wikimedia Commons
Hua Hin is a beach city in Thailand where you'll find many professional wedding services. You can reserve a private area on the beach to host your wedding without worrying about any interference on wedding day. The city has a multitude of local and international luxury accommodations as well.
Koh Lanta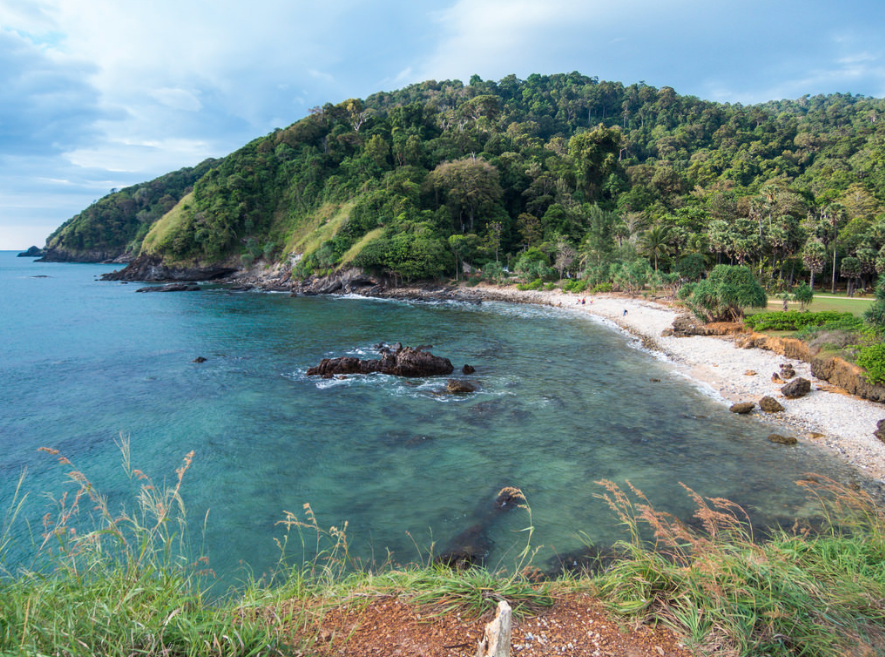 Koh Lanta is an island district with coral-fringed beaches, limestone outcrops, rainforests, and mangroves. There are nature reserves and secluded beaches where you can have privacy for your wedding. The waters are also calm at Koh Lanta. This island district has several luxurious resorts and 5-star hotels. One of their luxurious hotels is situated in the tropical forest at the edge of Ba Kan Tiang Beach.
The Phi Phi Islands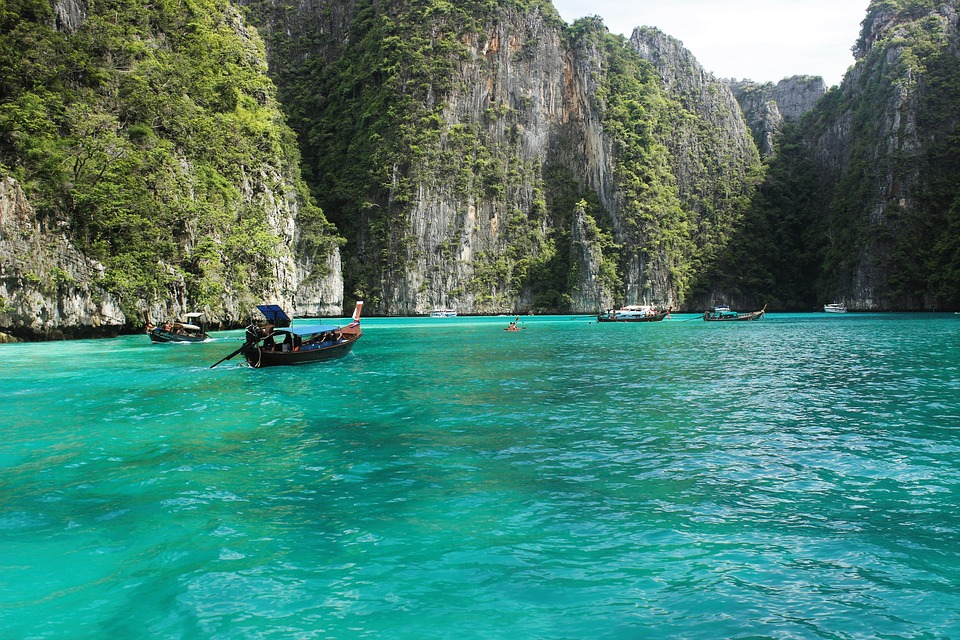 The Phi Phi islands is a group of islands situated between Phuket and the west Strait of Malacca coast. They feature tall cliffs and beach-front jungles. Phi Phi Leh island is unique because it doesn't have any human inhabitants, making it perfect for those who like the thought of getting married in the wilderness on the beach where no one else lives. Phi Phi Don island doesn't have any roads, giving it the feeling of an untouched place.
Planning a wedding is sometimes stressful, so a beach wedding in Thailand can be perfect for relaxing and enjoying yourself for this major milestone in your life. Thailand is overflowing with beautiful islands and beaches where you can get married. Some of these beaches have rainforest in the backdrop and allow for adventures if you'd like to have fun with your spouse before or after the wedding. Or you could receive a famous Thai massage before and after the wedding to calm your nerves. The six wedding destinations listed above are the best places in Thailand for a beach wedding.