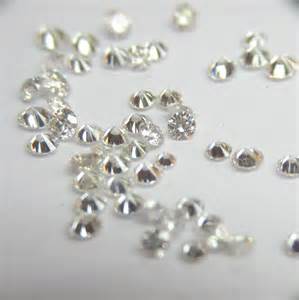 When shopping for an engagement ring, there are 5 things no one really tells you about the shopping experience. If someone told you how difficult and time-consuming it would be, you might be scared away from making the purchase and popping the question.
The Diamonds All Look the Same
You might be tempted to grab the first diamond ring that you see. It might seem like they're all the same. You might assume that if it's large enough she'll love it. All of that isn't true at all. It's appealing to think that you can grab any diamond ring, get down on one knee and propose without investigating ring options. You'll soon learn that there are differences in prices, sizes, color, clarity and setting that you need to consider.
Learning They're Vastly Different is an Eye-Opener
Once you figure out they're very different from each other, you'll start to learn about the 4Cs, which are clarity, carat, color and cut. These will impact how shiny and brilliant the diamond is. She might not want a round brilliant diamond but a marquise or a pear shape diamond for her ring. If she's into the unusual or uncommon, she might like an emerald or a heart cut diamond. After learning about tables, facets and crowns, you'll compare it to a pop quiz you didn't study enough to take.
You'll Want the Opinions of Her Friends
After deciding on a diamond ring, you'll want to consult with her friends. They'll know exactly what kind of ring she'll love. Don't purchase the ring until you've had time to consult with her best friend. That's the person who will know if you're making the right choice without spoiling the surprise for your potential fiance.
Don't Forget Your Friends Too
They'll understand exactly what you're going through and will have advice that you can take with you to the jewelry store. You might be able to bring an experienced friend with you to negotiate too. Engaged friends will know some great jewelers too. It's helpful to have a friend with you during this time even if they don't have knowledge you can use. That friend will be able to steer you in a different direction if he thinks you're making the wrong choice, but make sure he's on board with the engagement, or you'll get advice you don't want.
You'll be Exhausted
Consulting your friends, her friends, her parents and jewelry stores means that at the end you'll be ready to fall onto both knees with exhaustion. It'll be worth the time and research though when she learns how much effort you put into finding the perfect ring specifically for her. She's more likely to say yes when there was real research and careful consideration based on your desire to please her.
These 5 things are ones that nobody will tell you about the shopping experience. They're something you'll mostly have to figure out yourself by putting in the time and research. Make sure you're consulting with the right jewelers regarding the ring as well as her best friend before buying the ring to ensure you're making the right purchase. You don't want to buy a heart cut diamond only to learn from her closest friend that she hates heart cuts.
Written by Vincent Walters Gemologist at Antwerpdiamonds.direct.