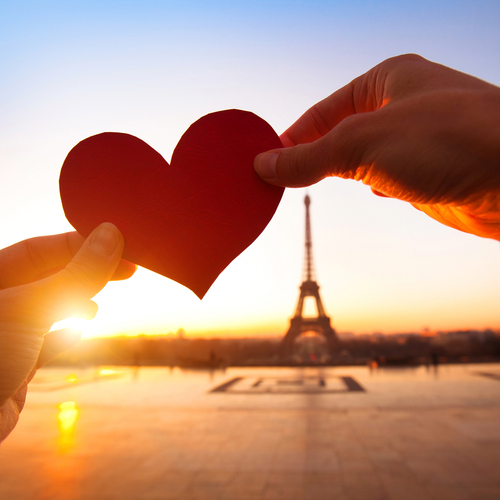 After the initial engagement excitement wears off, reality sets in. You need to find a dress. Pick a palette. Choose a venue. Approve food and flower vendors. Mail invitations . . . the list goes on and on. Even though you've always dreamed of a destination wedding, do you really want to add booking flights and researching foreign marriage requirements (among other things) to the list?
Yes! The answer is yes!
Don't let faraway fears keep you from celebrating your nuptials at a beach in Vietnam or on a cruise ship in the Caribbean. Planning a destination wedding isn't as scary as it seems. Yes, it'll take time to plan and organize everything, but worrying is not a requirement. Check these three worries off your list so you can say "I do" to a destination wedding:
Picking the Perfect Spot
You're worried about the weather. The accessibility. The price. While these are all good things to consider, just because you don't already have the perfect place in mind doesn't mean you can't find one. Think of trips you've taken together or locations that hold special meaning to you both. Was your first trip together to Mexico? Did his parents meet while studying abroad in France? The beauty of a destination wedding is that the location and its included activities create a vibe that decor doesn't. Plus, with fewer guests, you can schedule activities to do together like snorkeling in Cabo or museum hopping in Paris that you might not otherwise have been able to afford. Then, when guests leave your wedding weekend, they'll be saying "that was so them!"
Grooming the Guest List
It's no secret: an out-of-town location will keep some guests from attending your special day. But unless you're set on having your boss, second cousins and childhood friends at the wedding, this shouldn't be a problem. Before you make any plans, consult your VIPs. Will your grandparents be comfortable in a humid climate? Can his best friend afford to take the time off of work? If your top 20 can make it, you should do it. With technology like Skype, satellite phones, wedding blogs and group hashtags, there are plenty of ways to stay in touch with those back home—even if you're sailing in the middle of the ocean or deep inside the rainforest.
If a few of your favorites can't make it, set aside some of the wedding budget for a celebration when you get home. It doesn't have to be big—a backyard BBQ at your parent's house will do.
Following Every Tradition
When planning from afar, you have to be flexible. You can hire a wedding planner, but things still may not go as planned. So, decide if you are OK if the flowers show up a different shade of pink than you expected or if the party starts a little later than your invitation indicated.
Additionally, a destination wedding is your ticket out of traditions that aren't really your style. This way you can say goodbye to extravagant rehearsal dinners and hour-long toasts if you wish. Instead, with this newfound freedom, you can do something unique or simply focus on what matters most: each other.