With the days getting colder and parts of the Rocky Mountains getting covered by snow I thought it only fitting to start talking about comfort foods.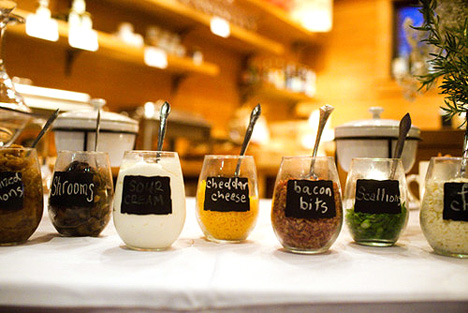 A mashed potato bar is one food trend I have always loved. Some might call them mashtinis and give their guests a grits option as well. Some might even have a theme to their mashed potato bar.
Whatever direction you decide to go make sure you give your guests lots of options for toppings! Throw in a few DIY signs and you have the perfect food bar for your wedding, party, or bridal shower.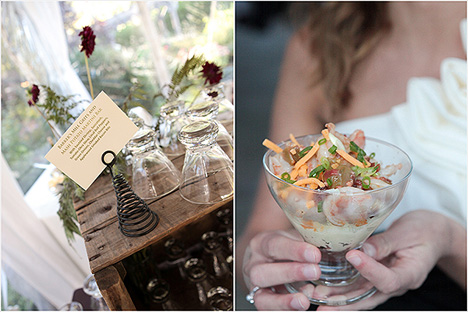 A few toppings you might to consider are:
Bacon
Cheese
Sour cream
Ham
Broccoli
Shrimp
Mushrooms
The possibles are endless, just have some fun with it!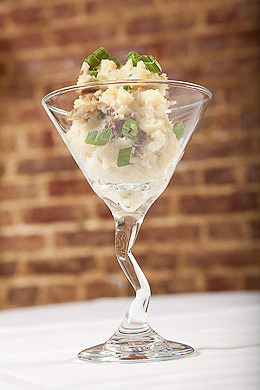 And because I love sharing recipes with you here's an easy Roasted Garlic Mashed Potato recipe courtesy of The Neely's!
Honestly, I've been waiting for the chance to make this one. Enjoy! 🙂
Roasted Garlic Mashed Potatoes
(Recipe courtesy of The Neely's on Food Network)
Serves 3-4, Total time 1 hour
Ingredients
1 head garlic
Olive oil
2 pounds red potatoes, washed well and quartered
Salt and freshly ground black pepper
5 tablespoons butter
3/4 cup heavy cream
Directions
Preheat oven to 425 degrees F.
Slice off the very top of the garlic head. Drizzle head with olive oil and wrap in foil. Place on a sheet tray and bake until tender and fragrant, roughly 35 minutes. Remove from the oven and let cool. Remove the cloves and mash with a wooden spoon.
Place potatoes in a large stockpot and cover with cold water. Add salt and bring to a boil. Cook until fork tender and drain. Mash the potatoes until smooth.
Meanwhile heat butter and cream until butter melts. Add the roasted garlic and potatoes and mash all together.
Taste and season with salt and pepper. Serve immediately.
Photos courtesy of tumblr.com, Haute Apple Pie, Heart Love Weddings, Caroline Street Catering, Luster Studios.