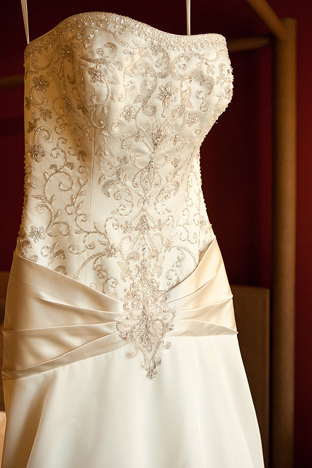 On a weekend snowboarding trip Juliane and Todd met for the first time on Whistler mountain. At the end of the day Todd invited Juliane to go snowboarding again and it ended up being just the two of them.
She said their first date was perfect because there was lots of drive time to get to know each other. They talked the whole way up to Whistler and the rest is history.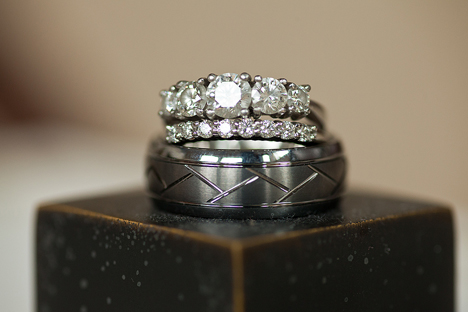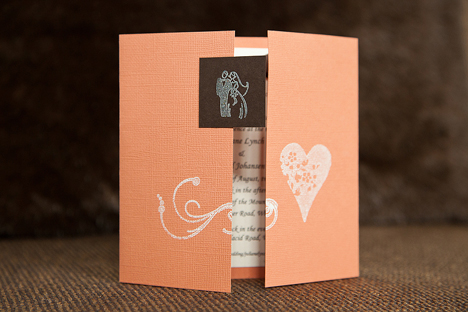 My maid of honour was the inspiration behind the invitations! She pieced together the design of the invitation and found all the materials –being creative is not my forte. She did a fantastic job designing it.
When back in town for a weekend, the bridesmaids and I created the production line and made the all of the invitations.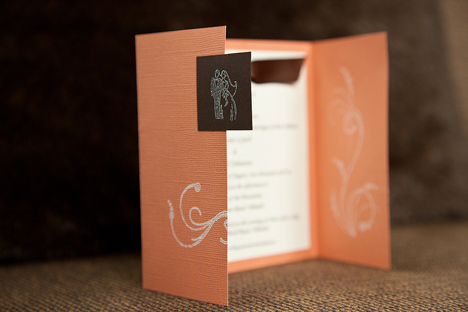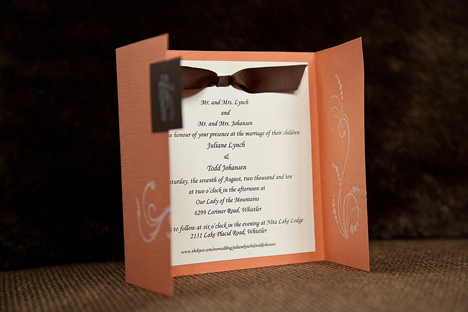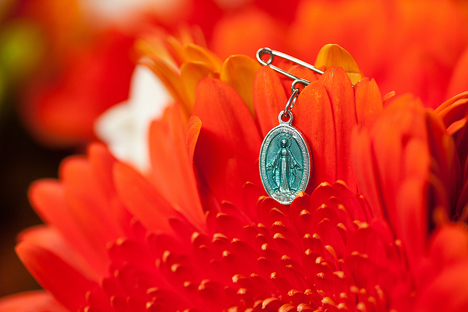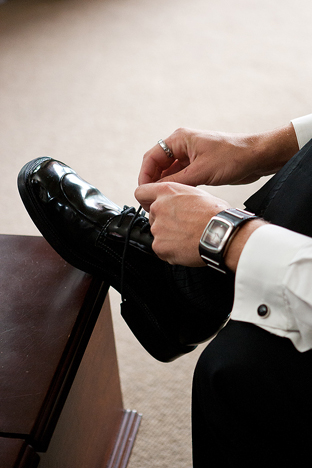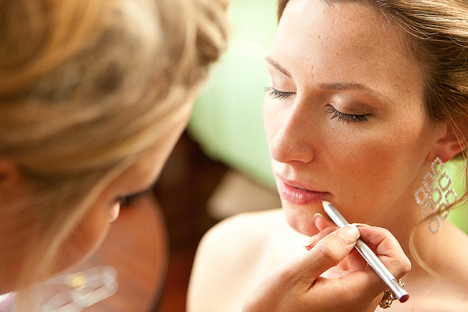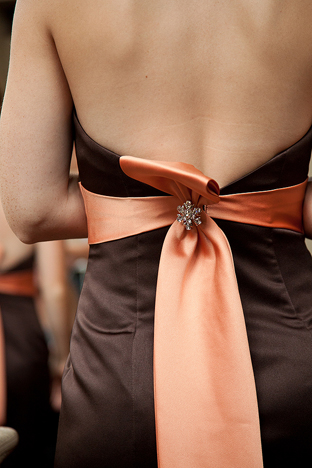 Describe the proposal. Todd knew he wanted to propose to me and knowing that we were moving to Calgary in January, he bought the ring in October. His plan was to wait until the snow fell on Whistler and propose where we met. He put the ring in a drawer in our spare room where it was least likely to be found by me.
In late November, I called him at work and told him our home had been broken into. Immediately his first thought was the ring. When we got home, he saw his TV and laptop had been stolen but the ring was still there! He knew it was a good sign.
Mid December rolled around and it was a TERRIBLE month for snow in Whistler. The base was only 40cm's and the conditions sucked. Unfortunately the morning he wanted to propose the winds were high and the temperature was minus 20 on the mountain. The roads were also very treacherous so he pulled the plug on his original plan. We slept in, put on our jackets and went to breakfast and stopped at the mall. Todd realized he had the ring in his jacket pocket and he knew the moment was right and he proposed.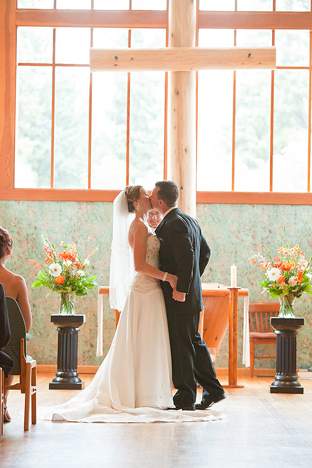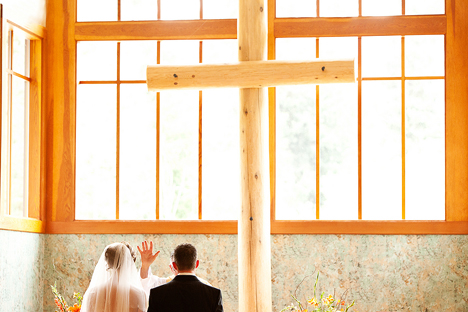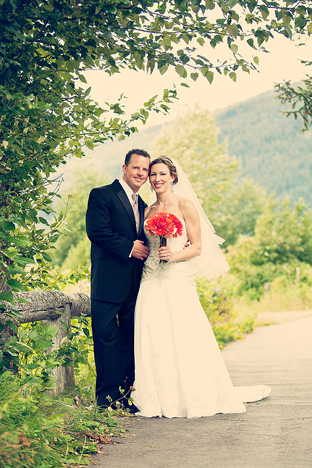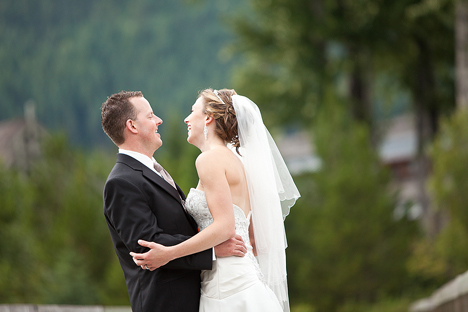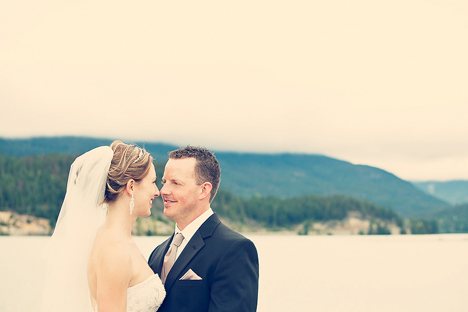 Juliane decided to leave the flowers up to Senka Flowers. She picked out her favoirte flowers and colors and let Senka produce stylish orange, pink, and white bouquets for her and her bridesmaids.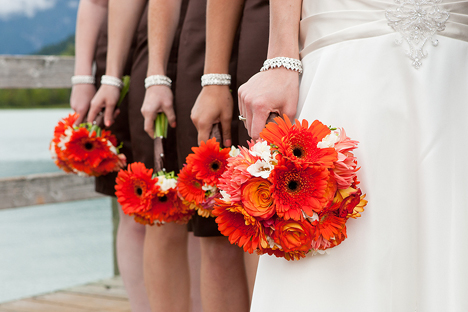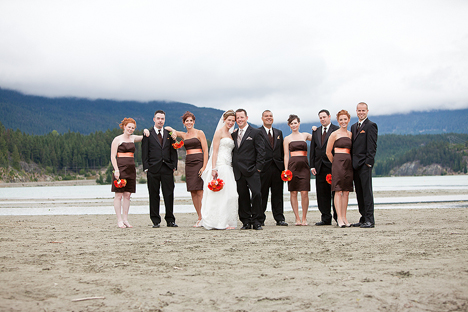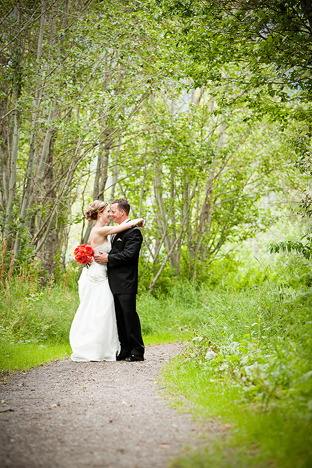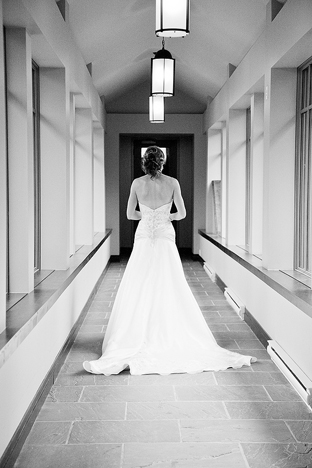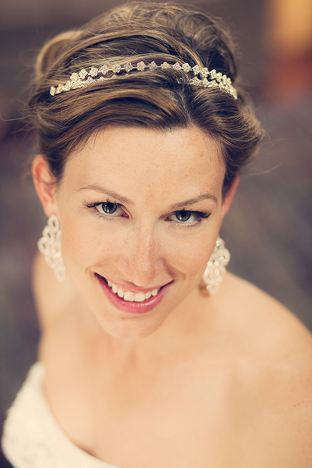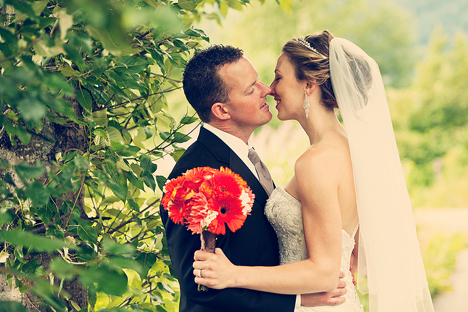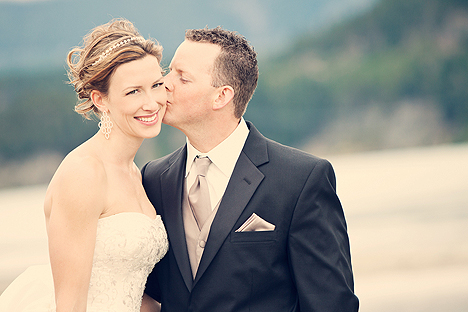 We had cupcakes instead of a cake. We thought it would be much easier for our guests. The cupcakes were delicious! There was a mix of chocolate and vanilla cake. As well as vanilla, chocolate, or orange icing. Delicious!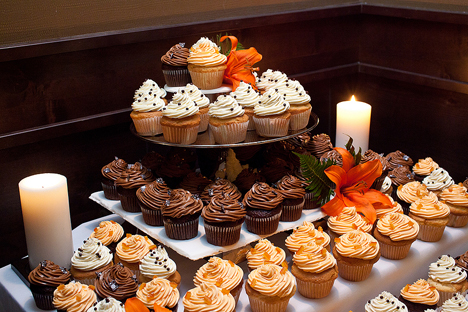 When choosing our wedding favours, we wanted them to be something that was personal to us. We ended up choosing chocolate covered coffee beans and hot sauce from the The Knot Wedding Shop
.
Chocolate covered coffee beans are special because we bring them with us whenever we go snowboarding, it's the perfect caffeine fix on the chairlifts. The hot sauce is personal because Todd makes it a part of EVERY meal!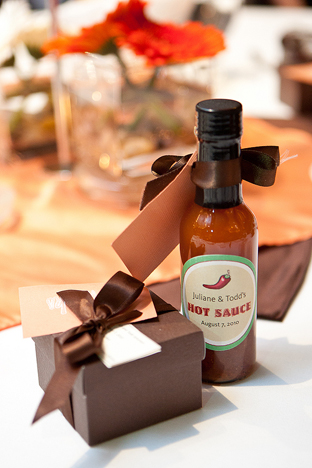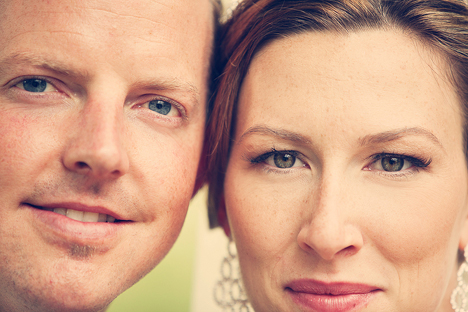 Photography: Tallevi Studios
Venue: Nita Lake Lodge
Ceremony: Our Lady of the Mountains
Florist: Senka Flowers
Coordination: Sea to Sky Celebrations
Bride & Groom Attire: Lisa's Bridal Salon & Leading Man Tuxedos
Favors: The Knot Wedding Shop
Invitations: Paper Box Scissors –supplies for invitations (New Westminster)