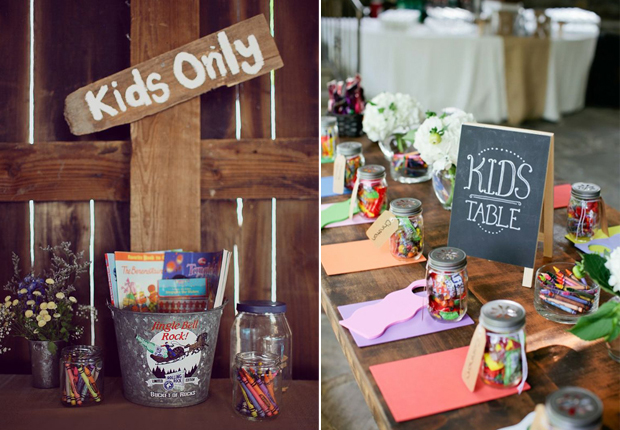 Weddings aren't a competition, but if we're going to be honest, every couple wants their wedding to be as unique as possible and as memorable for their guests as it is for them. After all, while your marriage is between you as lifelong partners, your wedding is a celebration of your love story and that celebration is something that you want to share and enjoy with your friends and loved ones.
So how do you make your wedding a truly one-of-a-kind event? Here are a few ideas.
Let Your Guests Choose the Music
It's still your wedding, so you're most definitely entitled to take charge of the music choices. However, it will also be fun let your guests in on the creation of the soundtrack. Ask your guests to include a few song suggestions to play at the ceremony and/or reception when they send over their RSVP card. You can even ask a question — "What song do you remind the couple of and why?" — and include the best answers on your wedding playlist. You can even save this playlist on music services like Spotify so that you and your guests can listen to it anytime to relive the memories.
Give Unique Wedding Favors
Let's face it: we've all secretly hated or even thrown away a wedding favor or two. And you certainly don't want that happening to your own wedding favors. Don't pick something just because they're trendy, say succulents in teacups (unless that's what you really want). Instead, give something that's meaningful for you as a couple. Have some customized lapel pins inscribed with the logo of your favorite non-profit organization, for example, and include a note card to remind your guests to donate. If you have money to spare, you can even make a donation in your guest's name and kindly ask them to pay it forward some day.
Some more quirky wedding favor ideas: Buy your guests one lottery ticket each and then have the MC playfully announce that the winnings should be shared with the newlyweds! You can also set up a candy bar and have your guests create their very own goodie bag.
Get an Alternative Bouquet
Flowers can be quite expensive, especially blooms like gardenias, hydrangeas, lily of the valley, and peonies. Skip the traditional floral bouquet to save on costs and even save a guest from an unexpected allergy attack. Some ideas include paper flowers bouquets (or just one huge paper flower), fruit bouquets like a bunch of colorful grapes for a vineyard wedding, wreaths made with tree branches and foliage, or an earthy collection of herbs, cotton, pine cones, even stalks of wheat for a rustic or outdoor wedding.
Skip the Traditional Roles
Whoever said that brides get maids of honor and grooms get best men? Veer away from these traditional roles and have a man of honor or a best woman  if your closest friend is of the opposite gender. If your grandmothers are up to it, why not ask them to be your flower girls? There are many ways to switch up these wedding roles that will not only be unique but also fun. And just think of the amazing photos you'll smile at afterwards!
Create a Kid-Friendly Reception
Some kids get really antsy during weddings, so it's best to give them something to do while the adults are enjoying the program. Set up a kiddie table filled with crayons and coloring books, some board games, and other fun activities. Enlist the help of your wedding entourage (or hire a professional babysitter) to supervise the kids and facilitate some of the activities to keep the young ones organized. If there's enough space, you can even set up an area for a kiddie movie. If your wedding is held at night, letting the kids watch a movie is especially helpful for the parents, so that their kids can wind down before going to bed.
Having a unique wedding isn't about making everything one-of-a-kind, it's inserting a few unconventional ideas that highlight your individuality as a couple. Happy wedding planning and congratulations in advance!
Photo courtesy of WeddingsOnline