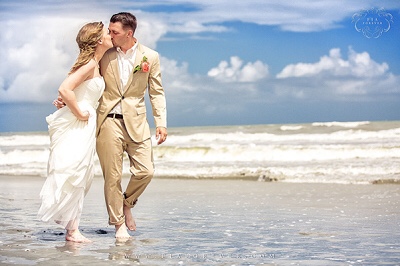 As couples plan for a lifetime of sharing a home and building a family together, getting married and officiating their union falls among some of the key steps to marriage. Wedding planning can be stressful, tiring and difficult to coordinate the different events for the day, but with the right consultation, some minor details can be handled perfectly.
Planning a wedding and more so settling on the wedding venue happens to be one of the toughest choices couples need to make. Taking into consideration the number guests who will be attending and the type of setup that you want, knowing the right venue is important. The beach is among one of the numerous venues that you can opt for. Here are reasons why you need to pick Myrtle beach for your wedding venue.
Wedding plus honeymoon combo
You can plan for an all-inclusive wedding plus a honeymoon package in Myrtle Beach. This will enable your guests to enjoy memorable moments of your wedding day as well as offer them an opportunity to enjoy the exotic scenery. It can also be more of a getaway vacation as they explore the beautiful sandy beaches providing them with the perfect getaway from their daily schedules.
Located in Myrtle Beach are a number of hotels and resorts where you can locate and book your honeymoon suite and enjoy an extension of the wonderful view even after the wedding ceremony.
Affordability and variety
Accommodation along Myrtle Beach is plenty and you can book earlier in advance for your honeymoon suite as well as for those guests that will be attending your wedding and coming from far places. There is a wide range of accommodation that you can choose from depending on your taste and preferences. Condos overlooking the blue waters and wonderful horizons are a great spot for your honeymoon. Myrtle Beach has various accommodation options that can fit any budget. Booking in bulk for, your guests will cost you less as compared to booking for individual occupants.
Check the Weather
The natural environment that the Myrtle Beach provides is a scenic beauty with an encounter with several aquatic creatures like crabs that crawl over the sandy shores. The peaceful waves and quiet tranquility is a great environment to exchange vows. Although the seasonal weather patterns on Myrtle Beach might change, you can always find out the weather before booking.
Have a privacy option
While most beaches are in public areas and mostly crowded over the holidays and during the weekends, you can still hire private beaches for your wedding. This allows you to set up your wedding set up and décor without the worry of interfering with the public. Find out from the hotel owner if you can privatize the beach just for the day.
Sunset cruises
There is nothing as beautiful as watching the sunset after a long day dancing and celebrating your wedding. Sunset cruises along Myrtle Beach are not something new and it will provide some privacy and intimacy with your spouse. You and your spouse can also decide on beverages, foods, and entertainment while cruising.
Myrtle Beach weddings are a great way to step into married life. Plan for your beach wedding and hotel bookings earlier in advance to ensure that all runs smoothly. Proper planning will also ensure that you also have fun instead of being tired from fatigue.
Photo courtesy of radiobiz.co.za