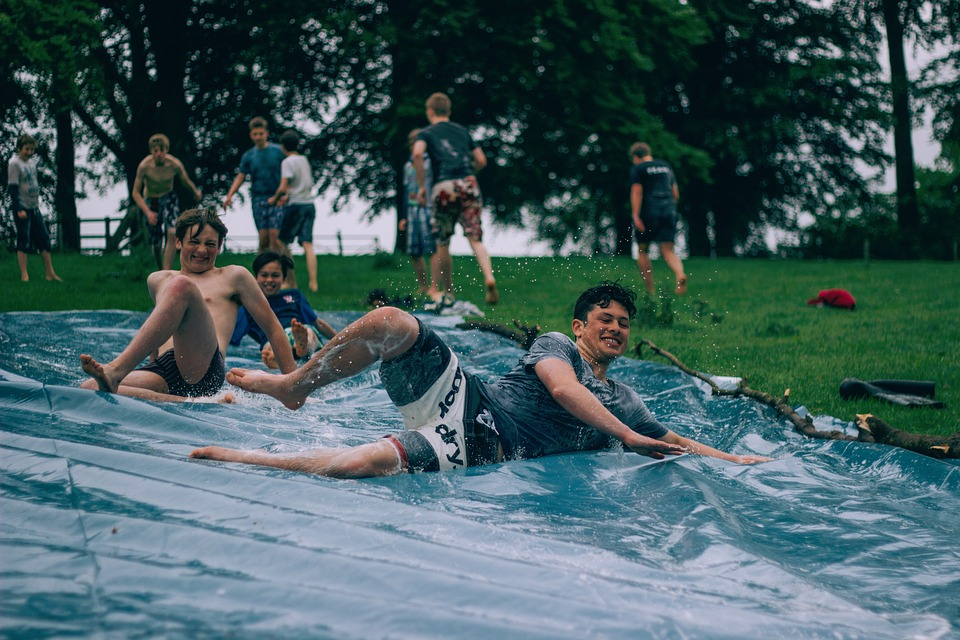 Bucks nights are a symbol of transition in one's life. Throwing an excellent buck's party is a great idea for commemorating the commencement of a new life's milestone. Though not an everyday occasion, planning for a buck's party is quite easy in Sydney. With just the right idea, a little bit of dedication during the planning stage, and hope that everyone invited attends, then you are out to bask in the glory of a memorable night. Bucks night presents a unique opportunity for a groom and his friends to make the best of this night while creating memories that will last forever. Therefore, if you are entrusted with the responsibility of planning for the night, then below are ideas for bucks party in Sydney that you should have in mind.
Venue Selection
In as much as you will be out to have fun all night long, it is advisable to make informed decision long before the activities of the night. One of the buck's party key planning tips in Sydney is choosing the right venue. While selecting your venue, make consideration of the cost, convenience, and the spacing. Another essential factor to keep in mind is the noise-level and how much freedom it offers. It is common knowledge that during such nights, people let go of themselves, and a place that can contain their raucous undertakings would come in handy. Hence, preferring to host a buck's party in a nightclub, hotel meeting rooms, or even a friend's home that has a clubhouse is not that absurd.
Invitations
A buck's party, unfortunately, is not for all to attend at pleasure. It is a night set apart for the groom and his closest male friends. Hence, coming up with an invitation list for this party is incredibly simple because the guests are just a handful. It is prudent to consult the groom and then draw the list of people he fancies to be in the event to avoid leaving any of them out. Moreover, these invitations should be sent in advance, for instance, a few weeks prior to the occasion, so that adequate planning can be made by the guests to avoid any conflicting agendas on a prime night.
Hiring Entertainment
Surprisingly, the conservative belief that bucks parties are the last for a groom before he ties the knot still holds water even today. Hence, it goes without saying that a bucks night cannot go down without some sexual innuendos, a very explicit idea for such parties in Sydney. Therefore, you should not be surprised to encounter strippers in-between the night's events. Strippers for hire in Sydney are not hard to come by; they are only a search and call away. Keep in mind that this night is all about the groom. As a result, the party would be even more effective if you capitalized in his tastes and preferences. However, the secret to these kinds of entertainment is to keep it exclusive by all means and ensure that strippers and all guests, the groom inclusive, have a lovely time.
Food And Drinks
Bucks party ideas Sydney cannot be complete without eating and drinking. Catering services will work best for the party especially if you are running one on a budget. If the party is to be held at a nightclub, then a restaurant is an excellent choice to have dinner and then proceed to have beverages and snacks served in the party room. If the night is celebrated at home, then delivery can also be a viable option.
Activities And Gifts
What's a party without goodies? Though it is not a recommendation for the parties, you can make this one special by showering the groom with gifts. It is in order to surprise him with something he fancies and holds dear in life.
Securing Guests
From their party-time in the venue to their transportation back home, guests should be kept safe. You should consider hiring security personnel for the party and also a car service or designated drivers who will ensure a safe ride for the drunken guests. With this in mind, Sydney bucks party is likely to face absolutely no restraints. It is party time until you can have no more.
Bucks night is all about the groom. Hence, if you are planning such a party, then it is highly recommended to focus on his hobbies and interests. You wouldn't want a party where the guest of honor derives no pleasure in the activities on the agenda. Thus, concentrating on his pleasures is of paramount importance.