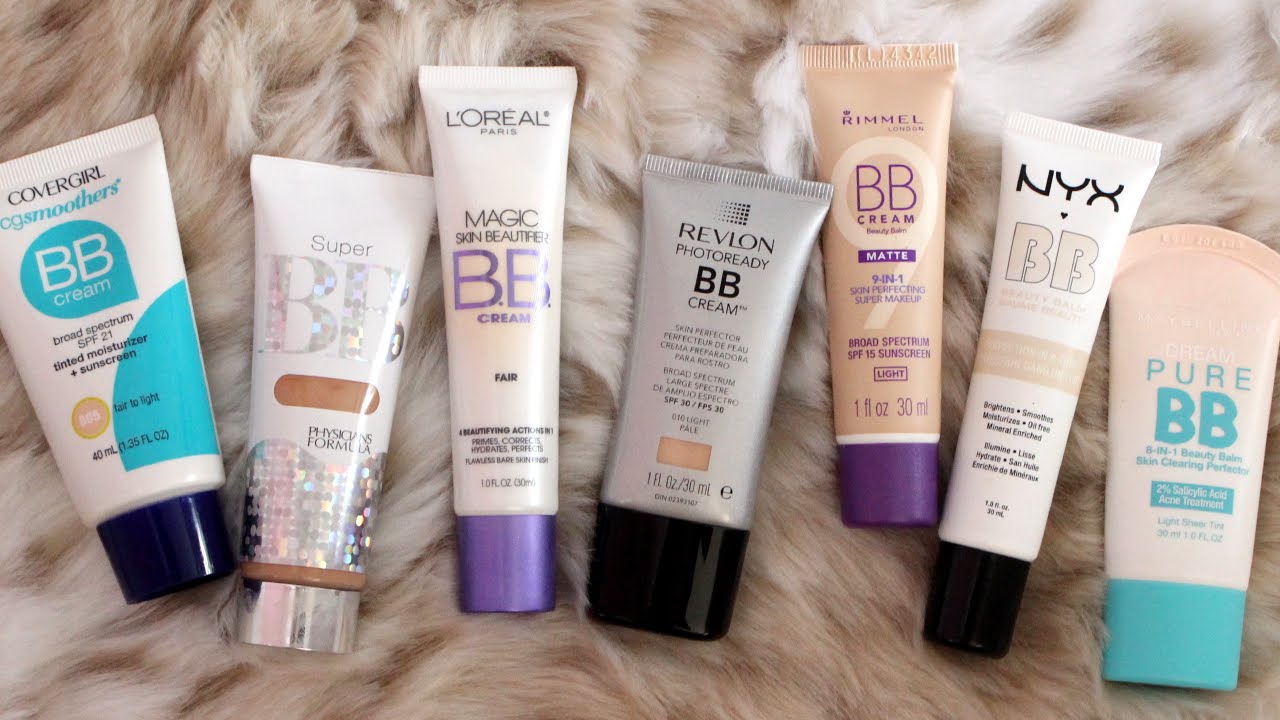 There are as many definitions of the "BB" in BB cream as there are variants of it – after becoming 2011's hottest beauty trend, this part-makeup part-skincare product has become a necessary staple on makeup counters all over the world. Brands and manufacturers, both Asian and Western, have come up with different formulas to address a myriad of skin concerns. Narrowing it all down can be a little daunting, so check out our list below for some tips that can help you choose which BB cream is best for you.
Identify Your Skin Type
Skin varies from person to person, so it follows that not everyone shares the exact same skin concerns. For this reason, there are several variants of BB cream available that have been designed to target those concerns. Some creams may be multitaskers that offer a range of benefits to address common issues that are often found together, but it's still best to determine your own skin type before heading out to the store. This is to minimize the chances of buying the wrong product for your skin.
A few general rules of thumb: for dry skin, you'll want to find a BB cream that is capable of hydrating, moisturizing and nourishing your skin. For oily skin, you may want to look for a product that offers excellent oil control along with mattifying properties like the Missha's M Perfect Cover BB Cream. Those with acne-prone or sensitive skin should familiarize themselves with which ingredients would cause breakouts, and keep an eye on ingredients lists to avoid them.
Identify Your Shade
One of the most common mistakes people can make when purchasing base makeup such as BB cream and foundation is not using the correct shade. For a natural look, you want to purchase the shade that's closest to your complexion – otherwise, you may end up looking a little strange and your face and neck won't match.
Korean BB creams are usually offered in shades that are on the lighter side of the spectrum, as Korean women are often very fair and make an effort to maintain that fairness. Even the deepest shade for one brand may still be too light for you, so it's best to shop around for options and look into other brands to find your match.
Consider Sun Protection
Most BB creams come with a modest amount of sun protection – anything from SPF 15 to SPF 45. If your job or lifestyle requires you to be out in the sun for long periods of time, choosing a BB cream with a high amount of sun protection can go a long way in shielding your skin from harsh, harmful UV rays that can cause anything from premature aging to skin cancer.
Meanwhile, it's also important to keep in mind that products with a high amount of SPF can produce unattractive flashback in photos. Don't reach for your high SPF products if you expect to be photographed, such as during parties and weddings. Finally, just because a BB cream already has SPF doesn't mean that you should skip using a separate sunscreen, especially if you really want to maintain your skin's health.
Take Your Age into Account
Your skin concerns and issues evolve as you age. What your skin needs in your teens will differ from what it will require in your 20s, 30s, and so on. What your skin will be able to absorb, and how much of it, will also change as time goes by.
Several BB creams offer anti-aging benefits and are formulated for people who are in their mid- to late- twenties and above. These formulas are thinner in consistency and are much lighter on the skin for a dewy finish that gives off a youthful glow. Meanwhile, those in their 40s may want to consider a BB cream with a higher amount of coverage that also provides additional anti-aging benefits such as pore refining and minimizing the appearance of wrinkles, lines, and sun spots in order to look much younger.
Photo courtesy of YouTube.