For every couple, their wedding day is the most important day of their lives. These days a lot of couple also want their wedding day to represent them. They are coming up with fun ideas to incorporate their story into their wedding day. Check out some really cool ideas to personalize your wedding and making it more about the two of you!
As you walk down the aisle you can choose to have a personalized aisle runner which has your names and wedding date on it. You can also choose a favourite quote or saying that it special to the two of you. Make it a walk to remember!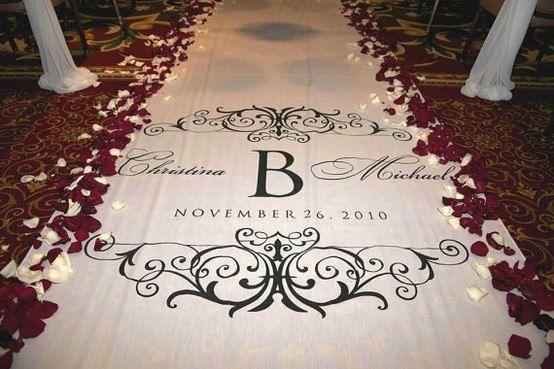 Image Source: http://www.weddingoutlet.ru
Personalized Wedding favors
There are a lot of options for personalized wedding favors for your wedding guests. An innovative idea is personalized chocolate gift boxes. These can be personalized with your name and photograph and be a beautiful keepsake for your wedding guests.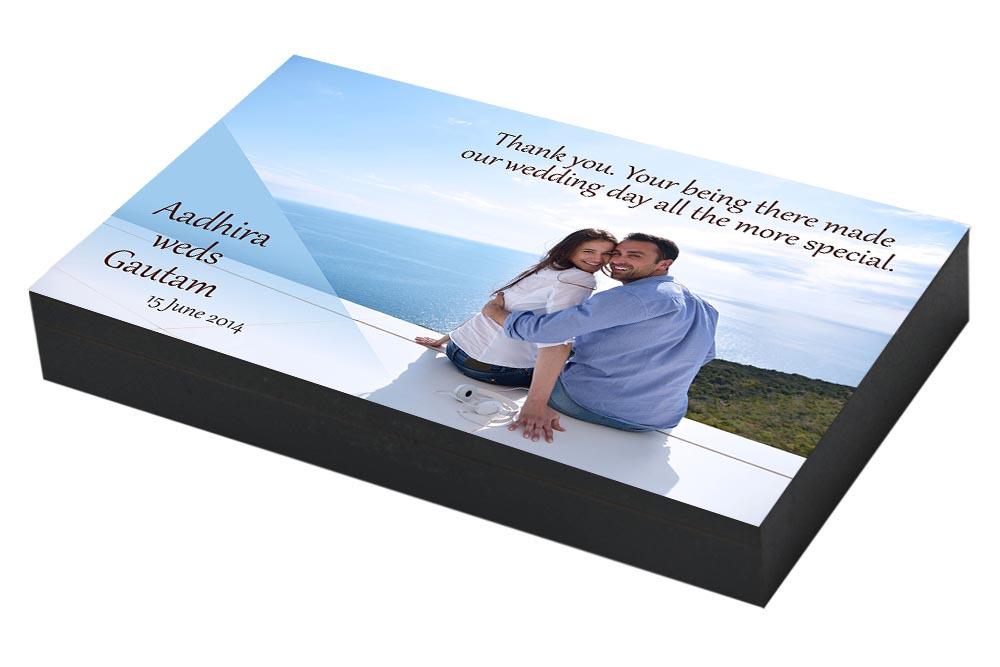 Image source: www.chococraft.in
Dancing is perhaps one of the most enjoyable parts of any wedding ceremony a lot of couples like to have a personalized dance floor. A lot of companies can create decals of your names to personalize the dance floor at your wedding.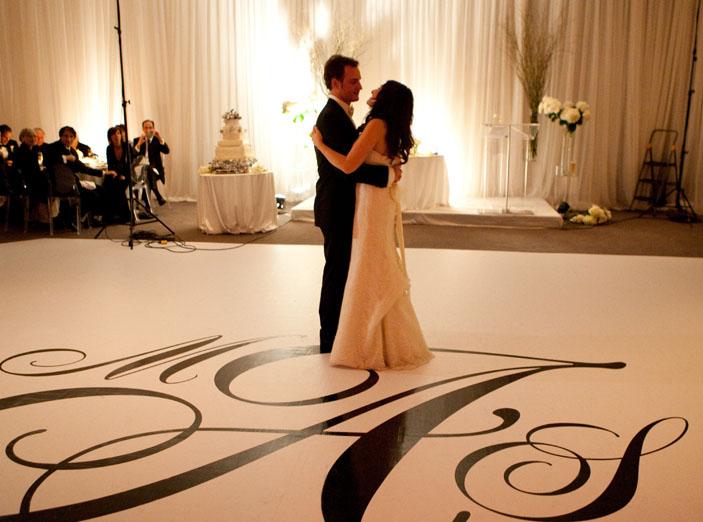 Image Source: http://wpic.typepad.com
Weddings would be incomplete without families and other loved ones. One unique way to personalize your wedding would be incorporate family photographs in your wedding decor. You can put up a lovely display of family pictures in your wedding and it will lend a very warm and intimate feel to the whole wedding. Family members who are present at the wedding would feel even more connected and you can also use this opportunity to honor family members who are no longer with you.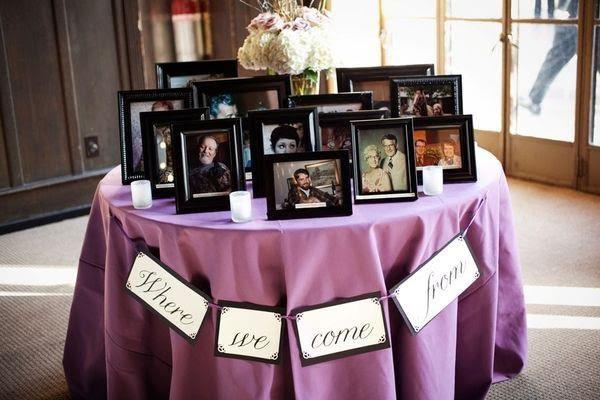 Image Source: http://blackbridalbliss.com
If your wedding is weekend affair and your guests are staying overnight you can think of personalized turn down gifts. A small roll of mints or a box of chocolates can be personalized with your name and the wedding date to create a beautiful surprise for your wedding guests!
Source: http://mintfavorsandmore.com
Wedding hashtags are another fun way to create a buzz around your wedding. You can ask all the guests who take pictures at your wedding to use your wedding hashtag when they post them on social media sites. That way you can look up all your favourite wedding memories. You can also keep posting pictures and various updates about all the different events leading up to the wedding to keep your friends and family connected. Like pictures from your bachelorette party or when you are out choosing your wedding dress. The buzz around your wedding will keep everyone excited for months before the wedding!