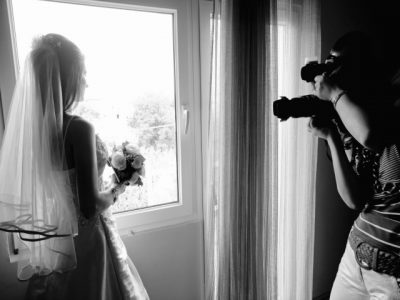 Source: waverlybride.com
Wedding photographs are different from other wedding products, such as food, floral arrangements, and music. That's because you see and examine the product after paying for it. It is therefore important that you do careful research on the wedding photographers before choosing one.
Artistic style is one of the most important considerations to make when hiring a wedding photographer in Portland, Oregon. Below are a few styles to consider.
Portraiture
Are you fond of classic portraits? Then you should consider hiring a wedding photographer who specializes in traditional portraiture photographers. With these photographs, you pose with your friends and family in front of various backdrops. There are ways of creatively adding a modern touch to portraitures.
Some wedding photographers will have you pose in front of traditional backdrops, such as a ceremonial altar, or in formal positions, such as standing together with your family and friends. Other wedding photographers use compositions that are more creative and dramatic, such as walking together along a dirt road with woods in the background.
Documentary
Rather than having your wedding photographer take a series of photos in which you pose, you can opt for documentary style photography. Here, your photographers take candid shots of spontaneous moments. Examples of shots include groomsmen laughing or your guests dancing.
If you get skilled photojournalistic Portland wedding photographers, you won't see people staring into the camera. With documentary style photography, the aim is to capture moments as they happen in order to give a true-to-life depiction.
Bold and Edgy
This photography style is characterized by unconventional framing and angles. For example, rather than the usual shots of you exchanging vows, the photographer might use a titled angle in which an object such as a candle or alter arrangement is in the foreground.
Alternatively, your photographer might take a photo from above with the bride having her hair done. Rather than emphasizing on the bride's face, the photographer may focus on an object. Other shots include single portraits in which the bride's face only occupies the bottom left of the picture, with the wall or backdrop taking up the rest of the picture.
Fine Art
This style is a lot like the documentary style of photography. However, with fine art, your photographer has far more artistic license to employ his unique style and point of view in your photographs. So the reality depicted in the photograph is reality as the photographer sees it, or the way they want people to see it.
If you get a talented wedding photographer who can use this style, your wedding photos will certainly look gorgeous. However, they may also look more muted, dreamy and grainy. You and your wife/husband will typically be the focus of the shot, with the background being blurred.
In fine art wedding photographs, motion appears very natural. Only a few wedding photographers use film exclusively and they fall into the fine art category.
Bio: Joey J. Johnson has worked with a top team of Portland wedding photographers in the wedding and events planning industry for 13 years. He has written numerous articles and blog posts on photography-related topics.