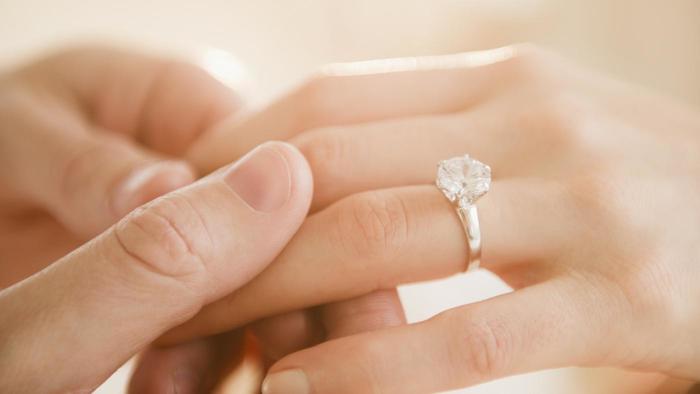 While there are couples who shop for an engagement ring together, some men want to wow their girlfriend and go that extra mile to choose the perfect ring themselves. Some might ask the help of their friends, or parents, other just go to a jewelry shop and do the purchase on their own.
Choosing the right engagement ring for your fiancé can be very tricky and quite challenging without expert advice. An engagement ring will be one of the most expensive purchases you are going to ever have to make, apart from a house or a car. Getting expert advice from a trusted source is very important. Asking your fiancé's closest girlfriend is a good way to start. They probably know her fashion style, and girls talk about weddings all the time.Here are 20 facts about engagement rings to help you with your buying decision. Happy shopping!
This infographic was researched and designed by Elena, content manager and designer at https://americantungsten.com.

Photo courtesy of reference.com.