When it comes to weddings, everyone has different tastes. You might attend a friend's themed wedding and love every minute of it, but readily admit it's not really your kind of thing. Or you may go to a relative's quiet, intimate affair, when your ideal wedding day would be much more flashy. When planning your own wedding, you may find that sometimes it is hard to draw the line between the cute and the cringe worthy. Of course, weddings are all about celebrating love – so how do you show that without making it that little bit too twee? Here are some things you and your groom can do together on your wedding day that are both sentimental AND fun at the same time.
Okay, so there is such a thing as going overboard with matching outfits on your wedding day. Adding a pop of color has grown in popularity over the past few years, but remember the key to making it work is being subtle. For example, if you match your tulle, veil, shoes jewelry AND eyeshadow to your groom's tie and pocket square, it starts to look a little bit like fancy dress. Instead, pick one or two things about each of your outfits to color coordinate with each other. It doesn't even have to go with the color scheme if you don't want it to – just picking a color that compliments it works equally as well, and makes the pair of you stand out, too! One easy way to make sure you both look picture perfect on your big day is by getting tailor-made outfits, such as from Carl Nave custom tailored suits.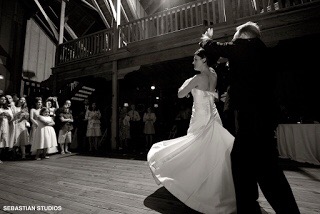 Learn your first dance
The first dance is a very important part of the wedding, and is usually guaranteed to leave not a dry eye in the house. These days, many people actually learn full-scale traditional dances to perform with their new spouse, in an effort to impress their guests. If this is your thing, go for it! But after the ceremony and loved-up speeches, both you and your guests might be ready for a bit of light-hearted fun rather than MORE romance. Ditch the slow dance or waltz and instead learn a fun, modern dance routine to show off instead. Your guests will love it and it will help to set the mood for the rest of the evening's party.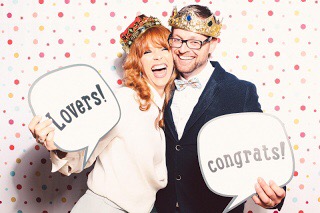 Get creative with your photos
The one thing people say about their wedding days is that they all pass by in a bit of a blur. Taking lots of pictures there is a great way to make sure that your memories of the day are preserved forever, even if the day itself does pass you by somewhat! One cute way to create a special memory with your groom is to hire a photographer and recreate your first photo together, no matter what it is! Installing a photo booth can also be a lot of fun for your guests, and you can have a good giggle looking at all the funny poses they strike after too.